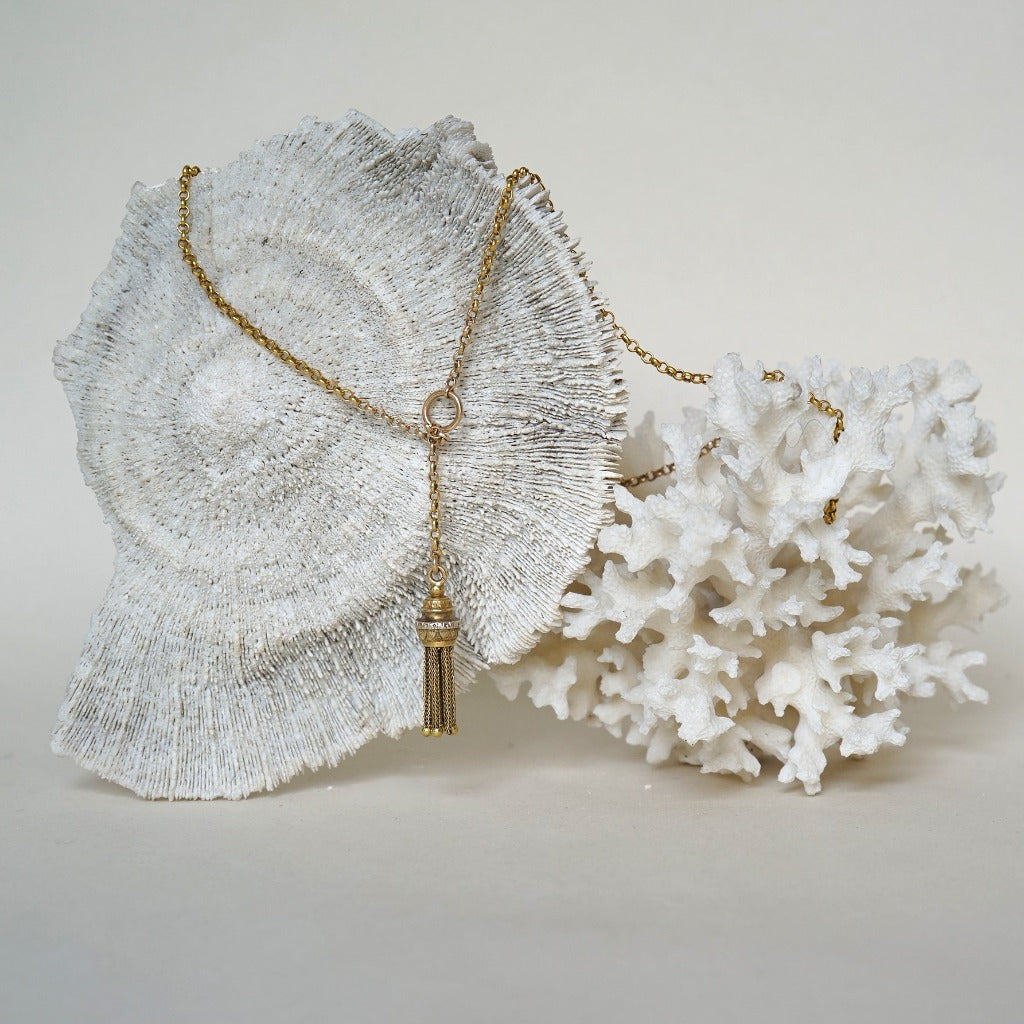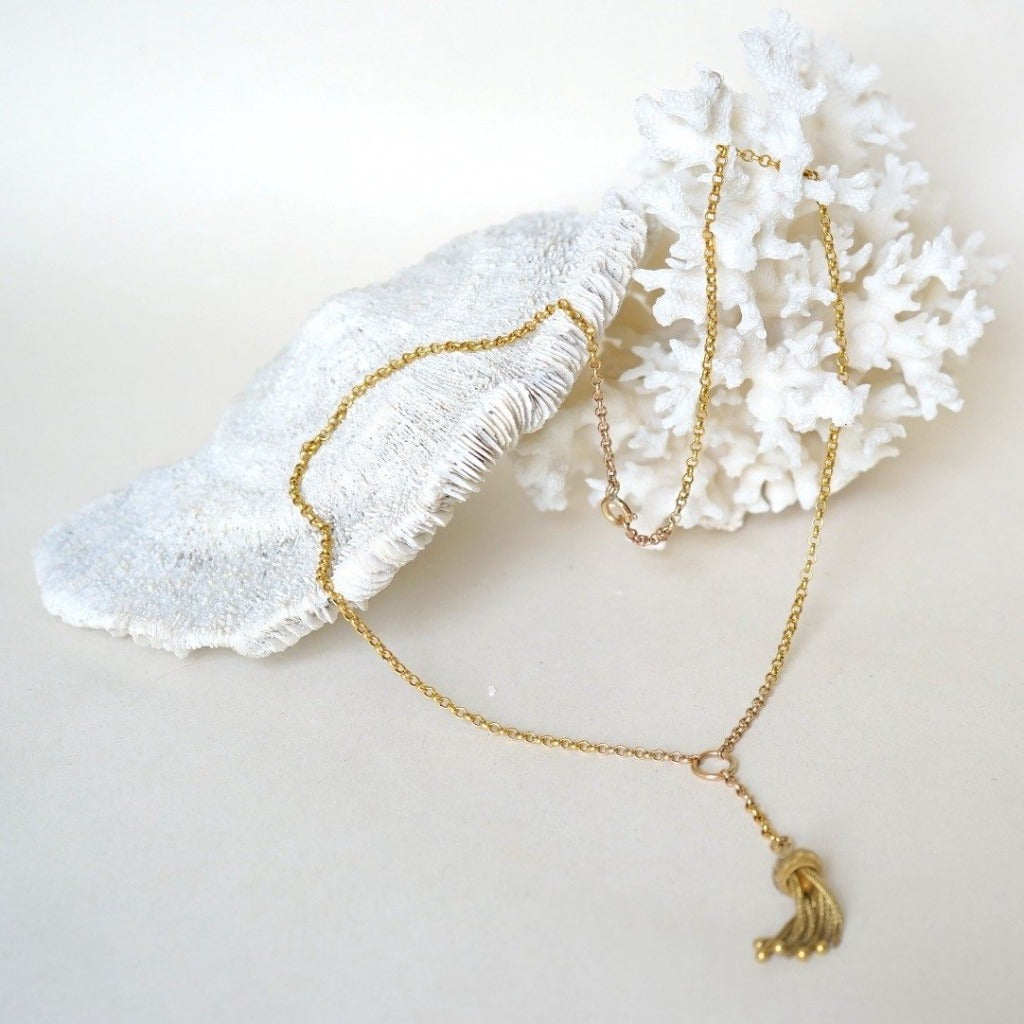 $250.00
$0.00
Antique Gold Tassel Necklace One
An antique gold tassel found as a pair on a vintage watch chain. It has been transformed into a beautiful necklace by adding a small length of belcher chain to a ring which hangs from 2 lengths of gold belcher chain.
Chain length is 18" (46cm) plus the chain and tassel is 2¼ " (6cm)
All Badger's Velvet jewellery is unique made using vintage pieces sourced around the world then re-purposed by one of our two jewellers into beautiful individual contemporary pieces.
Antique rolled gold.