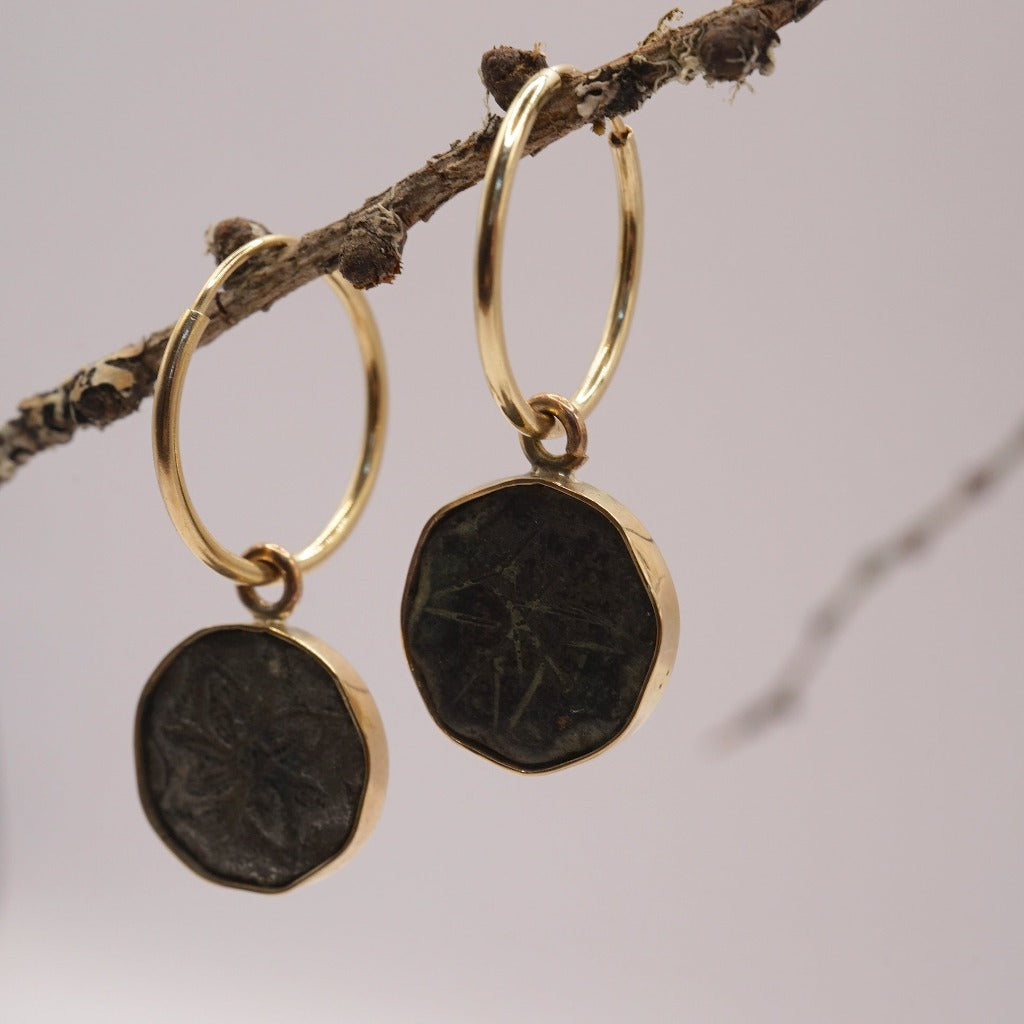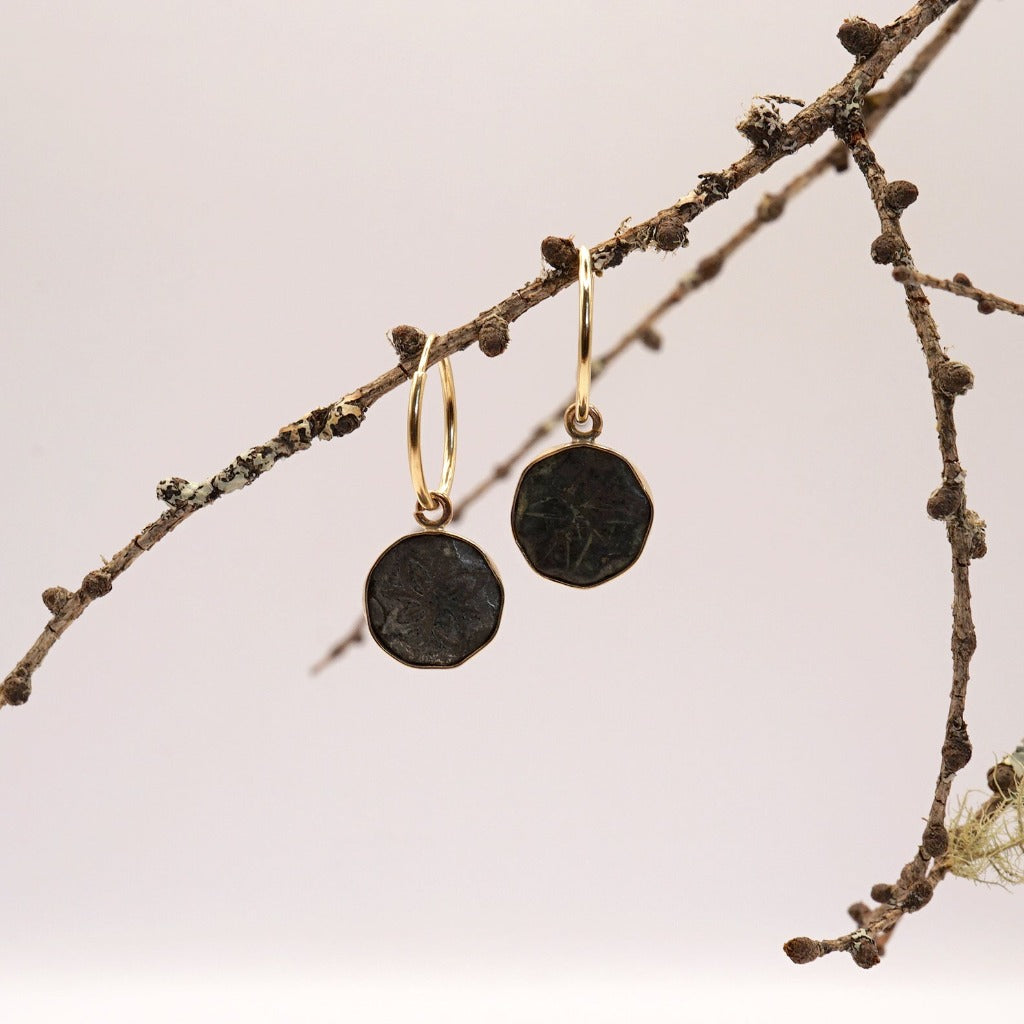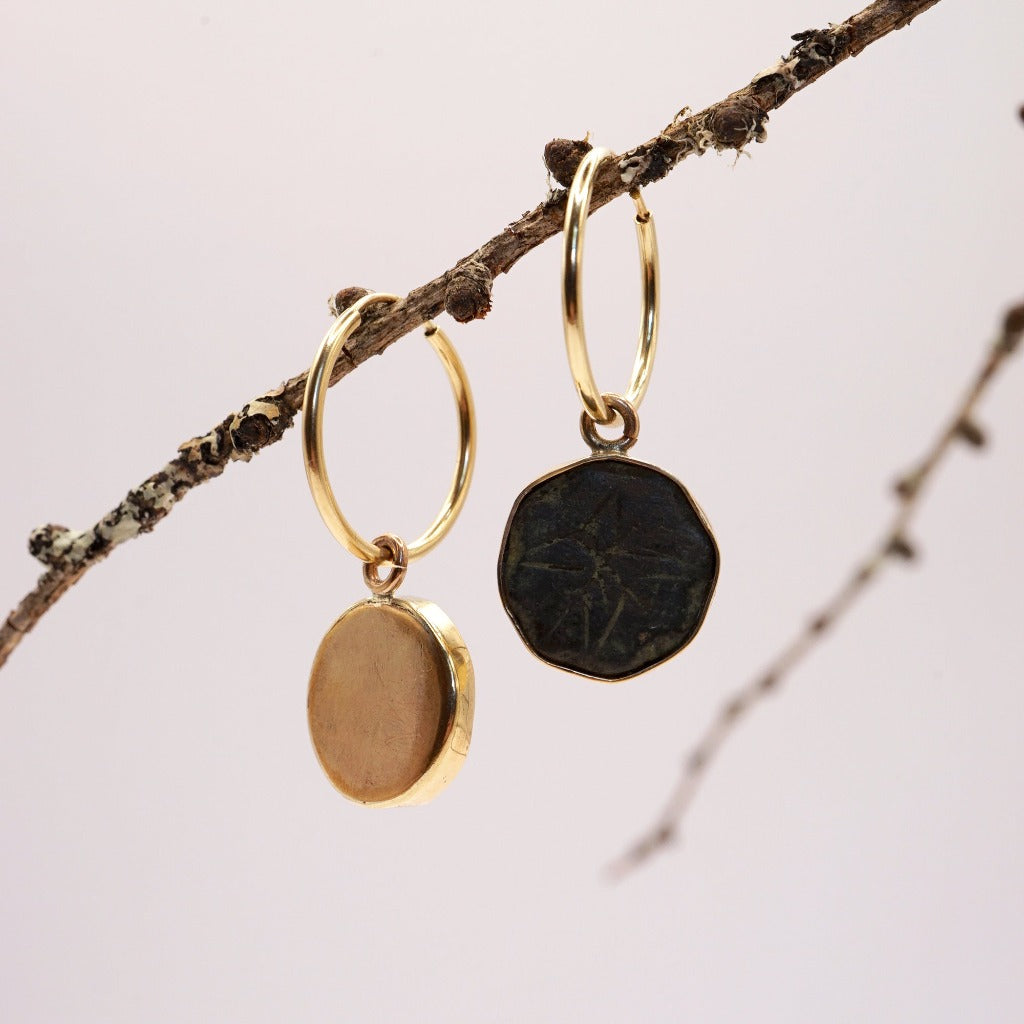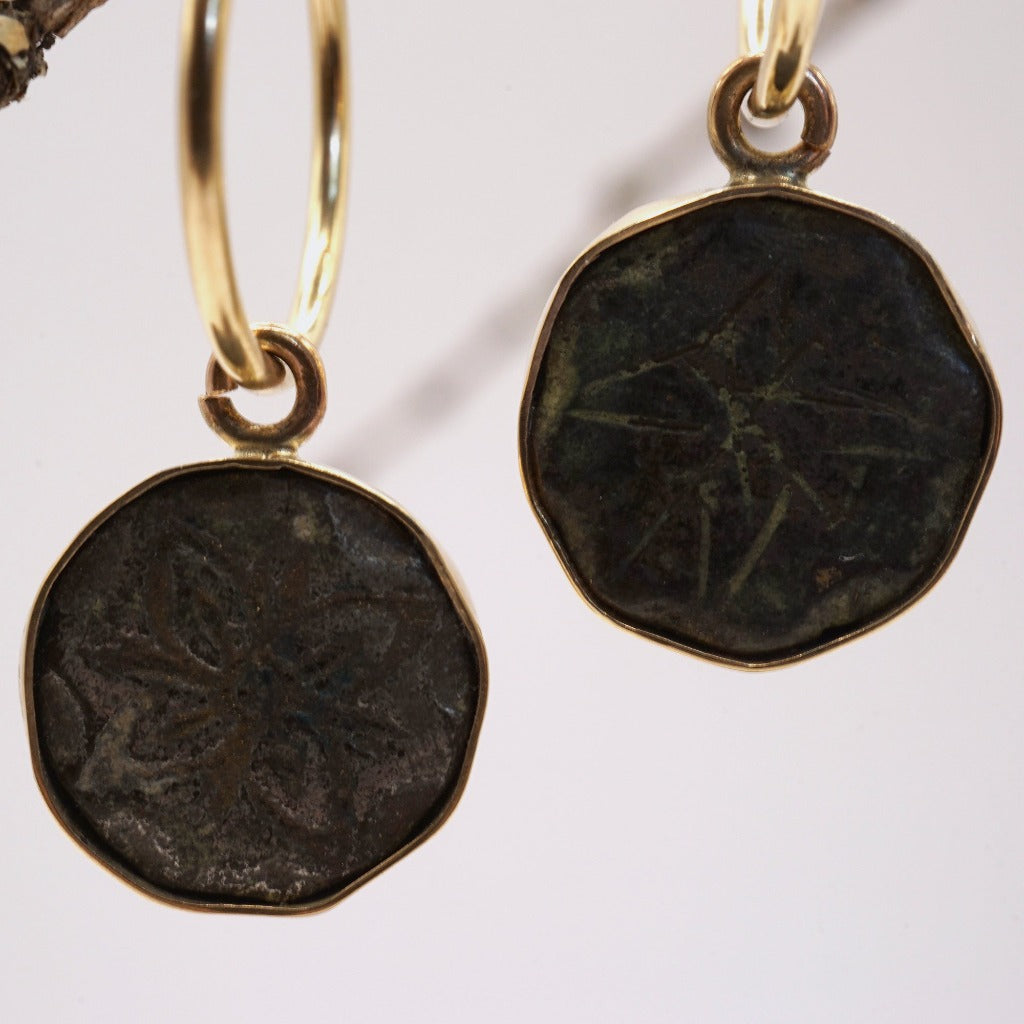 $250.00
$0.00
Gold and 18thC Bronze Button Hoop Earrings
Two 18th century mis-matched bronze buttons have been encased in gold and hang from 16mm gold hoops to create another unique pair of Badger's Velvet earrings.
An antiquities dealer has informed us that these bronze buttons were originally from Spanish military clothing. 
Overall length 32mm

Encased bronze diameter 15mm
Bronze
9ct gold
14ct gold fill.