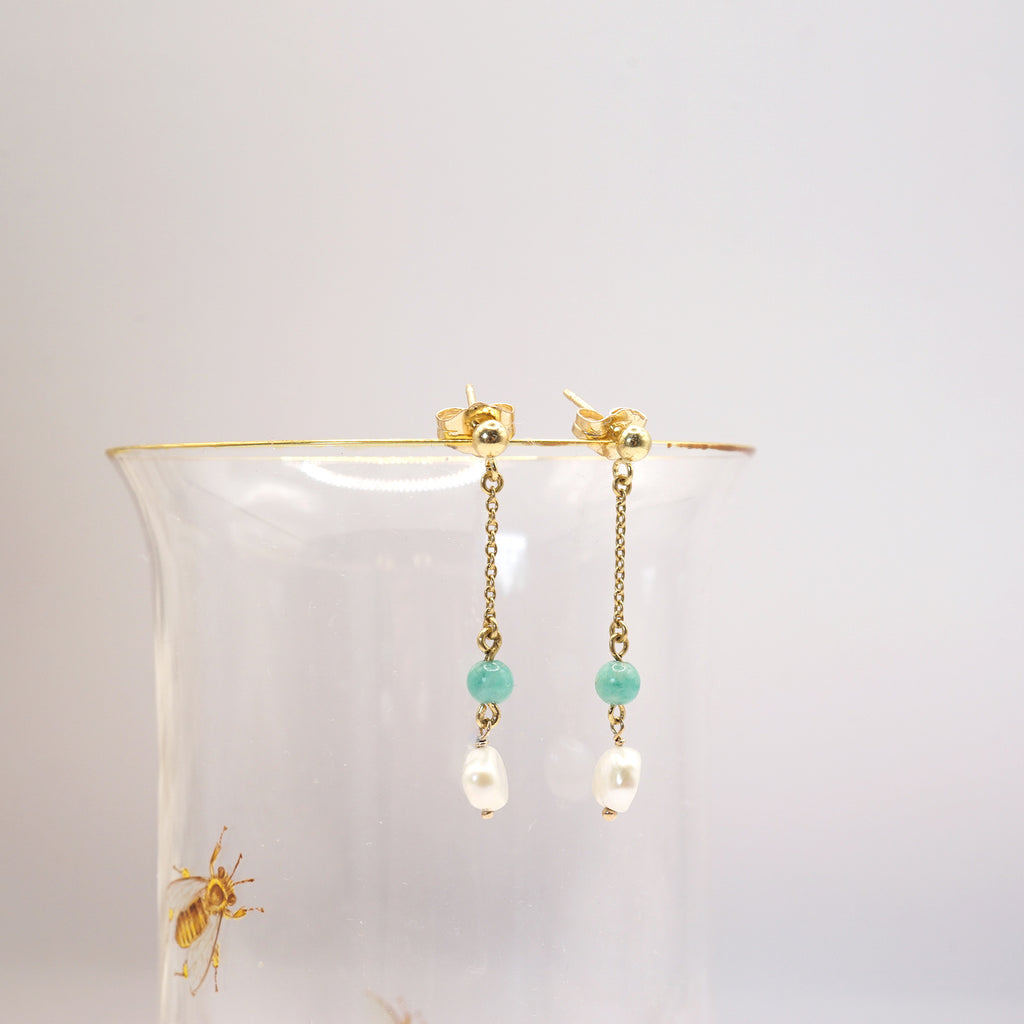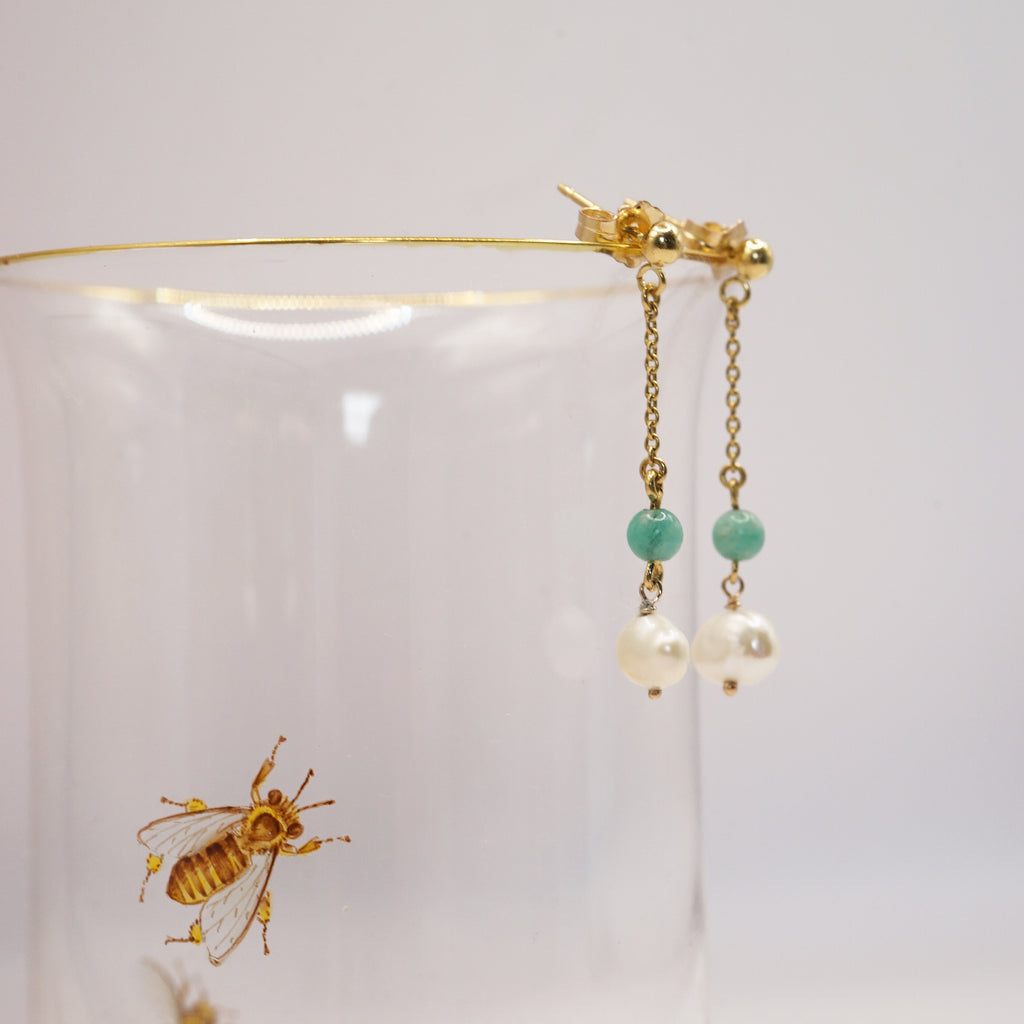 $276.00
$0.00
Gold Turquoise and Freshwater Pearl Drop Earrings
These stunning earrings have been made by repurposing materials from a vintage piece of jewellery.
A freshwater Pearl and Turquoise Bead hang from 9ct gold chain attached to new 9ct gold studs.
Badger's Velvet jewellery is made using vintage pieces sourced around the world, remodelled by one of our two jewellers.
Overall length 3cm