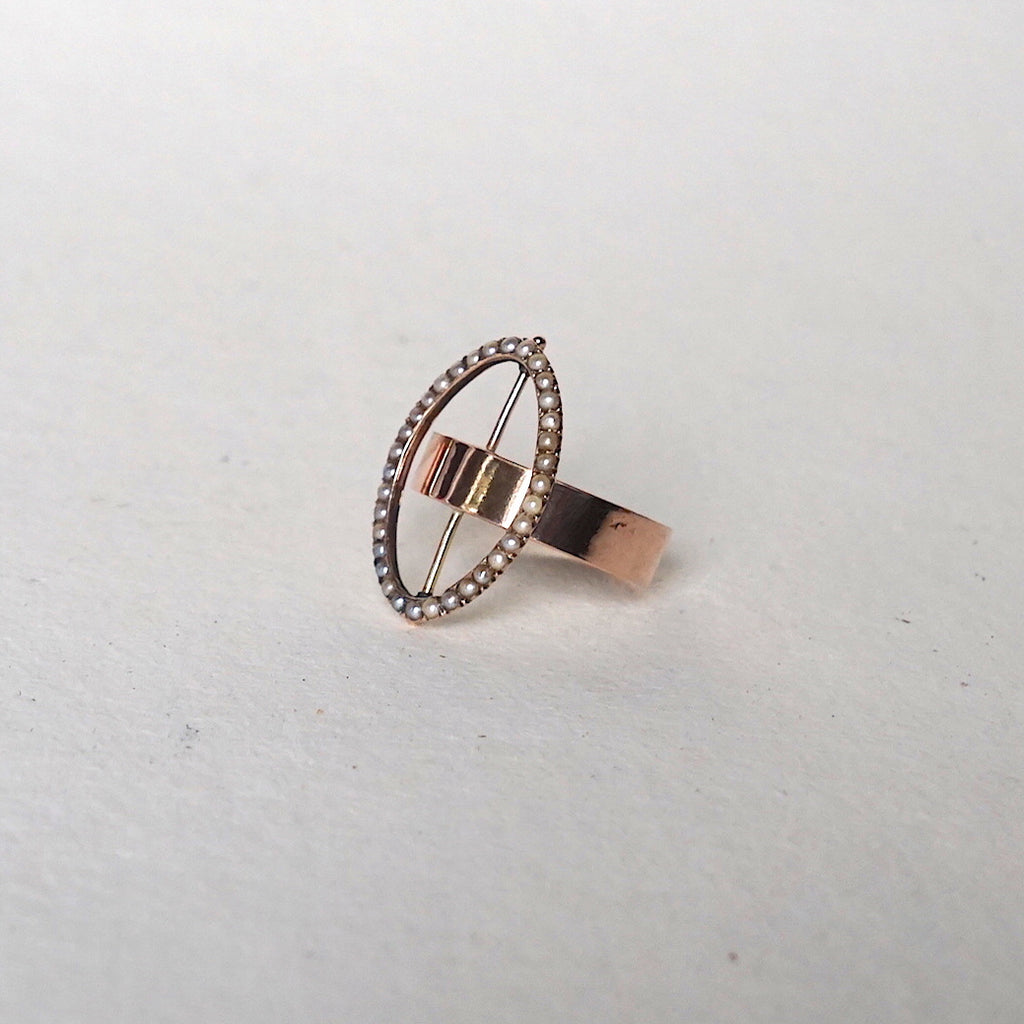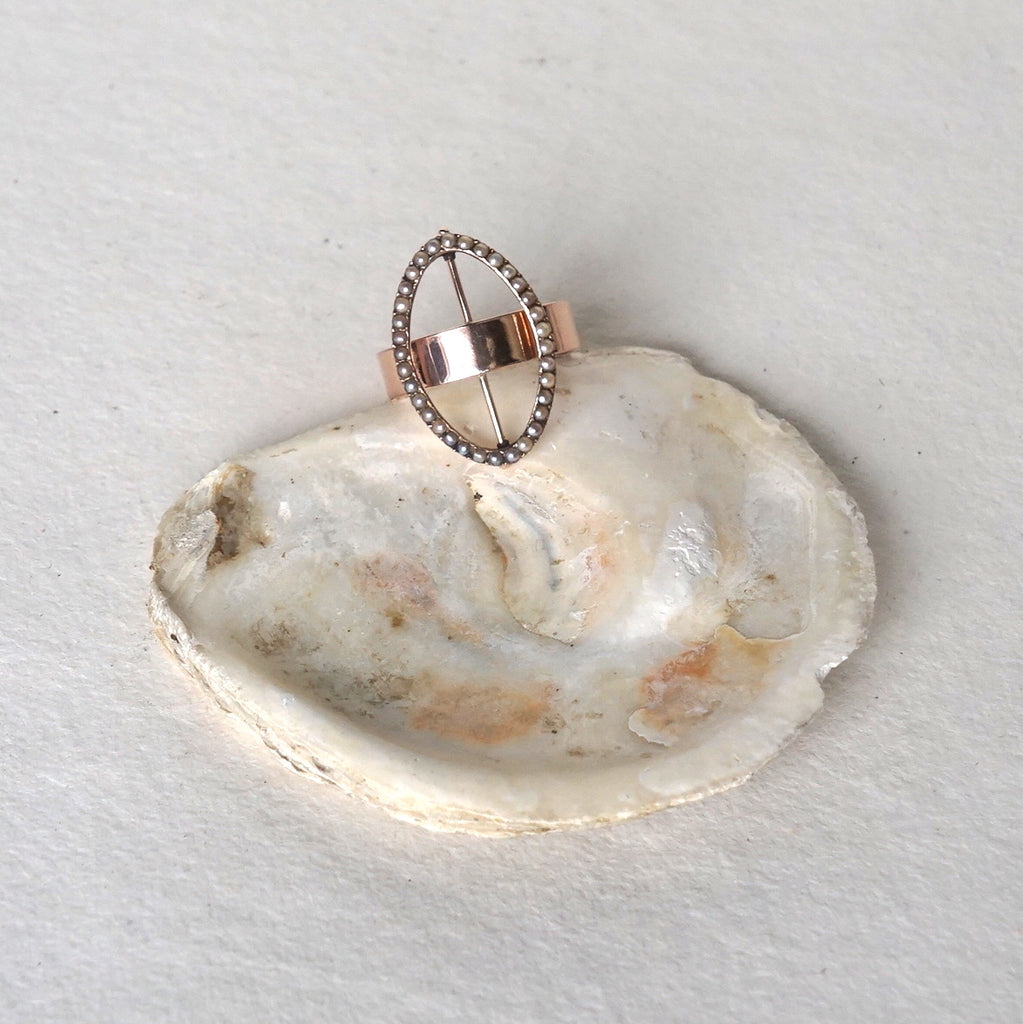 £595.00
£0.00
18ct Gold & Seed Pearl Victorian Buckle Ring
This has to be one of the most beautiful pieces we have ever produced at Badger's Velvet. 
A unique 9ct & 18ct gold ring hand made in Oxford England by our goldsmith. 
This early Victorian 18ct Gold & seed pearl buckle has been transformed. Converted into the most fabulous ring with the addition of a 9ct, 5mm wide gold band which threads over the original bar of the buckle
There won't be another one like this as all Badger's Velvet jewellery is hand made from the antique finds that we source worldwide.
9ct / 18ct Gold
Size P .