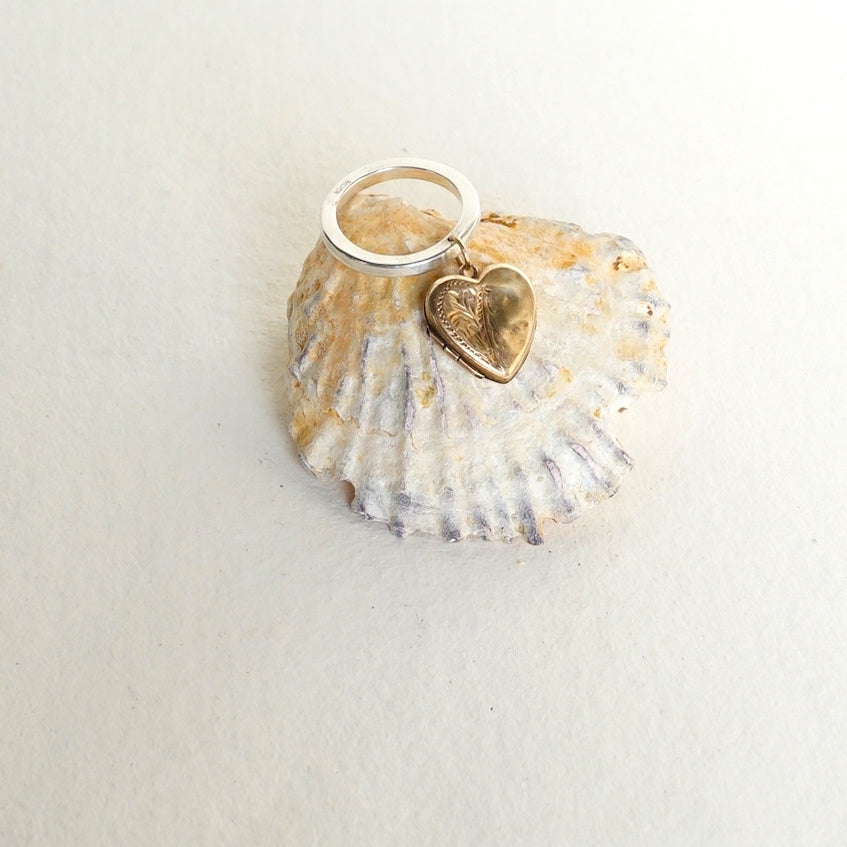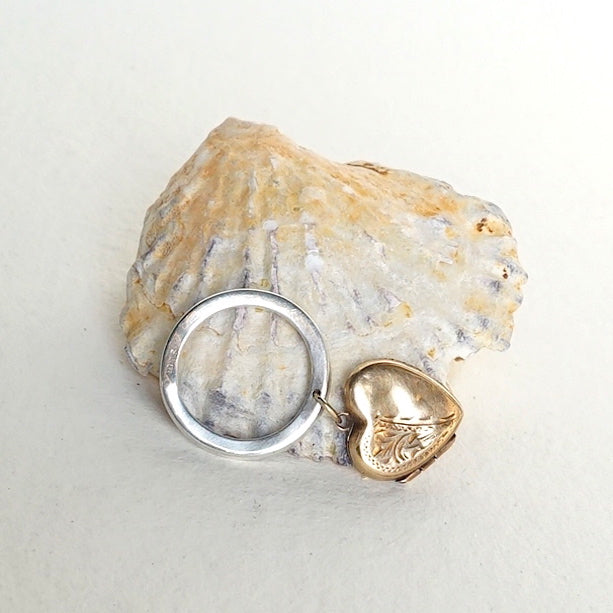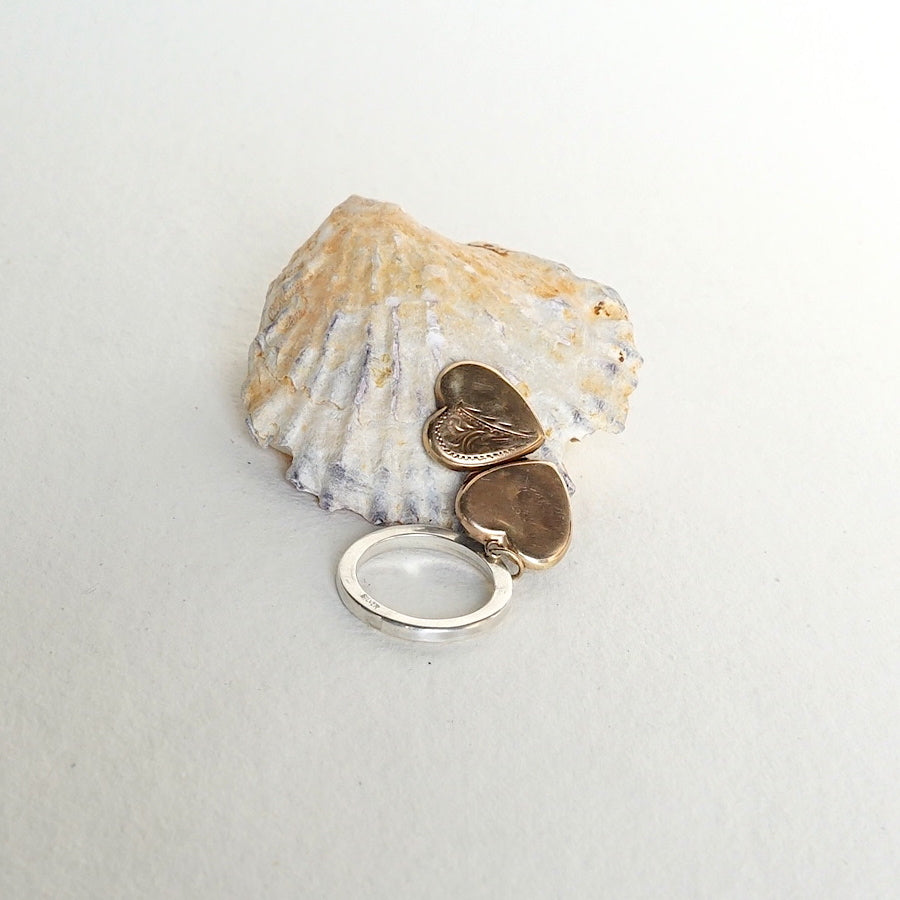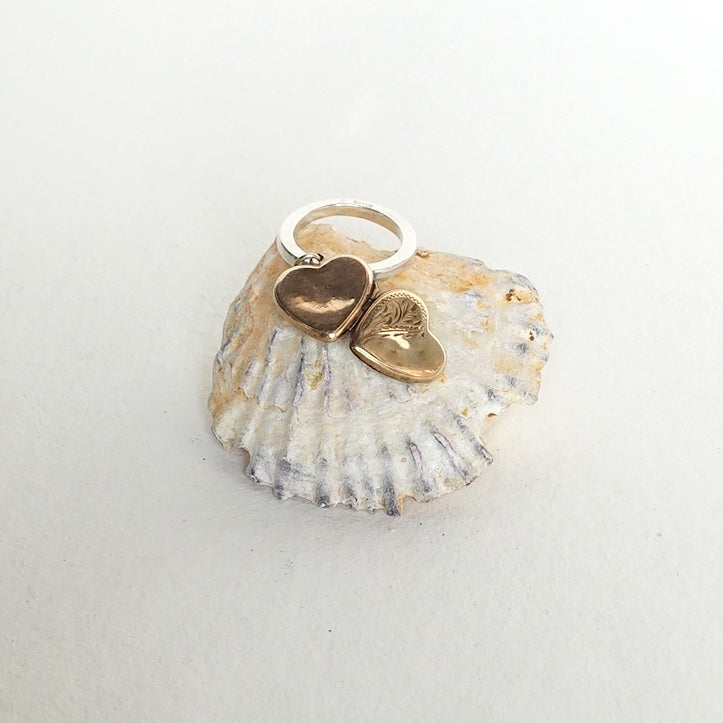 £175.00
£0.00
9ct Gold Vintage Heart Locket Dangle Ring.
Badger's Velvet found this classic 9ct gold vintage locket at an antique market.  We felt this heart needed a new lease of life, not to be re-attached to a gold chain as it once was.  So we have transformed it into this gorgeous dangle ring.
The locket opens so that the new owner can insert a photograph and the combination of 9ct gold & silver gives it a contemporary feel making it another unique piece of Badger's Velvet jewellery.