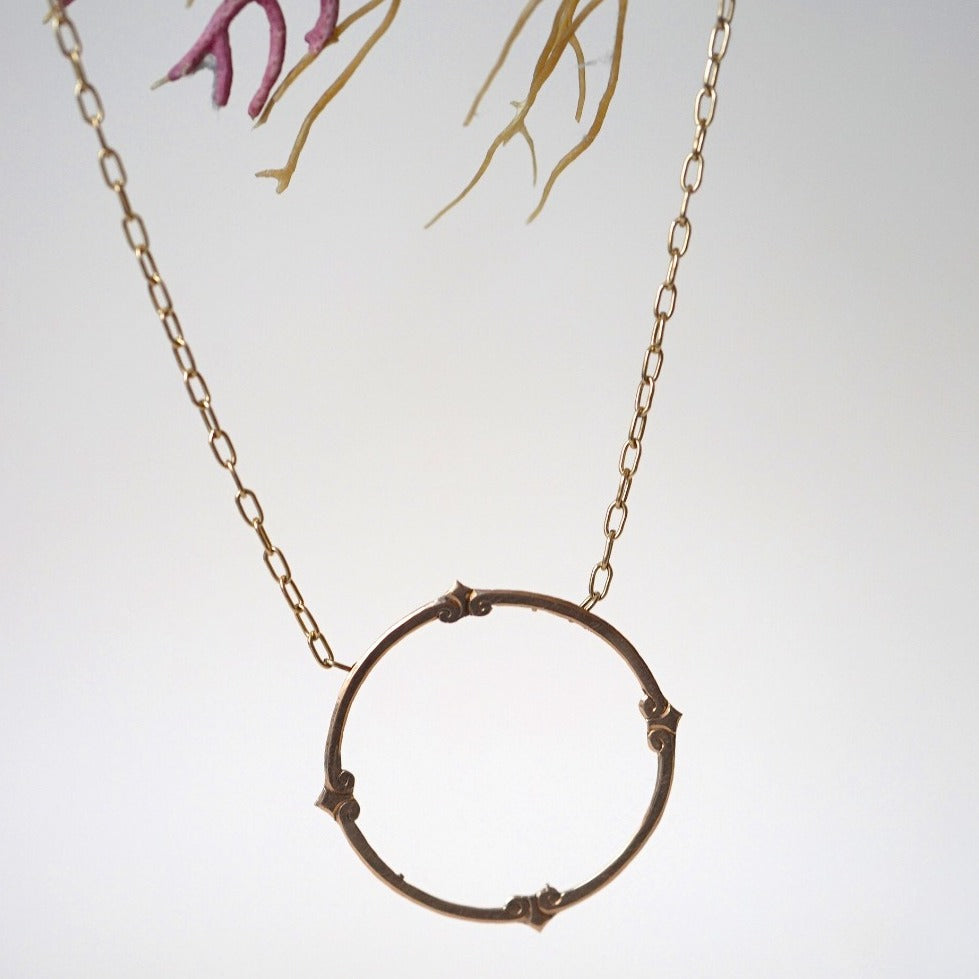 £325.00
£0.00
Antique Gold Circle Necklace
This antique 9ct Gold decorative circle began its life as the collar on a very swanky ink well !, part of an early Victorian luxury writing set.
We found it and loved the simplicity of the form. Once cleaned up we realised its  uniqueness.
The original points were sawn off the back and a 9ct gold chain attached transforming into a stunning modern looking piece.
Another perfect up-cycled piece of Badger's Velvet jewellery. 
Gold Circle Diameter 2.5cm (1") approx