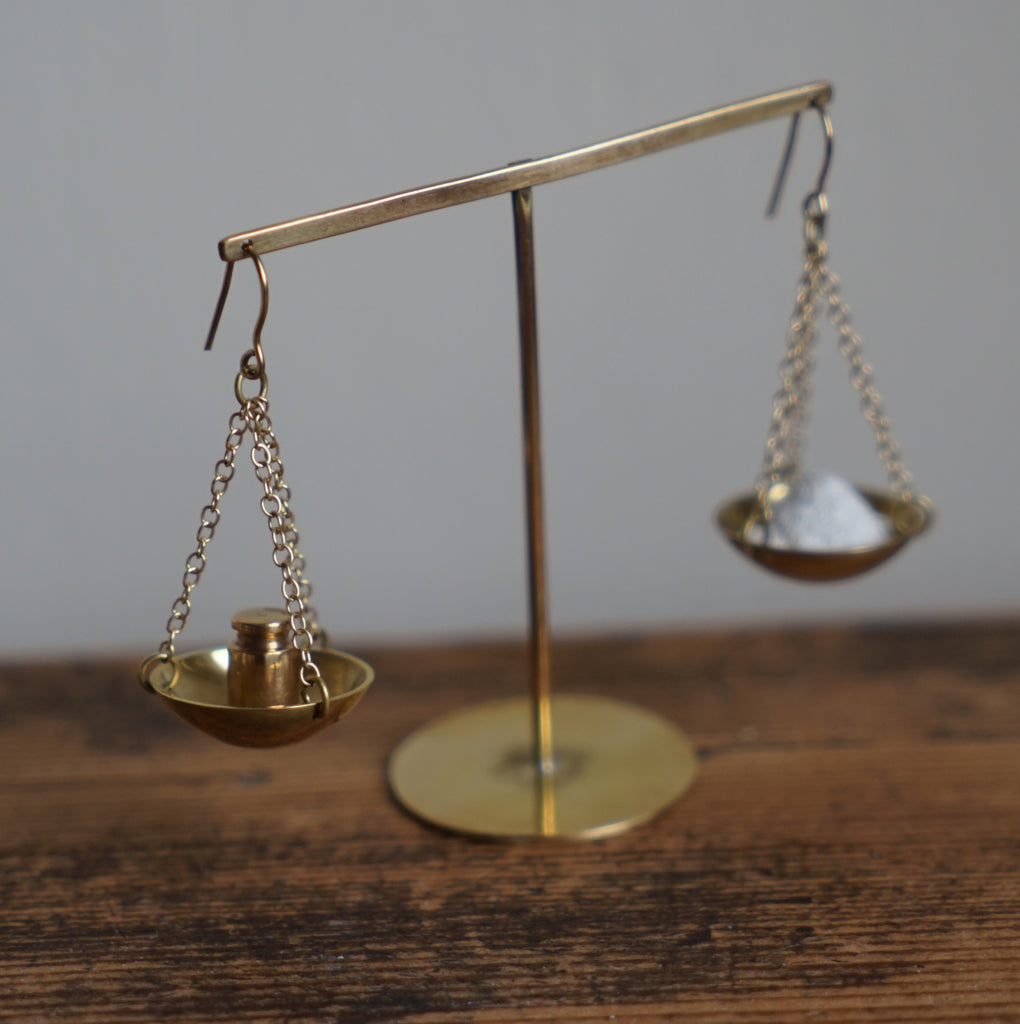 £150.00
£0.00
Gold Weights and Measure Earrings
A beautiful pair of handmade Gold and brass 'Weights and Meaures' earrings delivered complete with their own stand for display and safe storage.
These earrings are absolutely beautiful and have been designed and handcrafted in SE London by fine artist and artisan Gill Scheuer.
The ear hook and chain are 9ct gold and each carries a brass dish, one scale holds a tiny weight & the second a small fixed stack of grain.
These earring are part of a limited edition exclusive to Badger's Velvet.