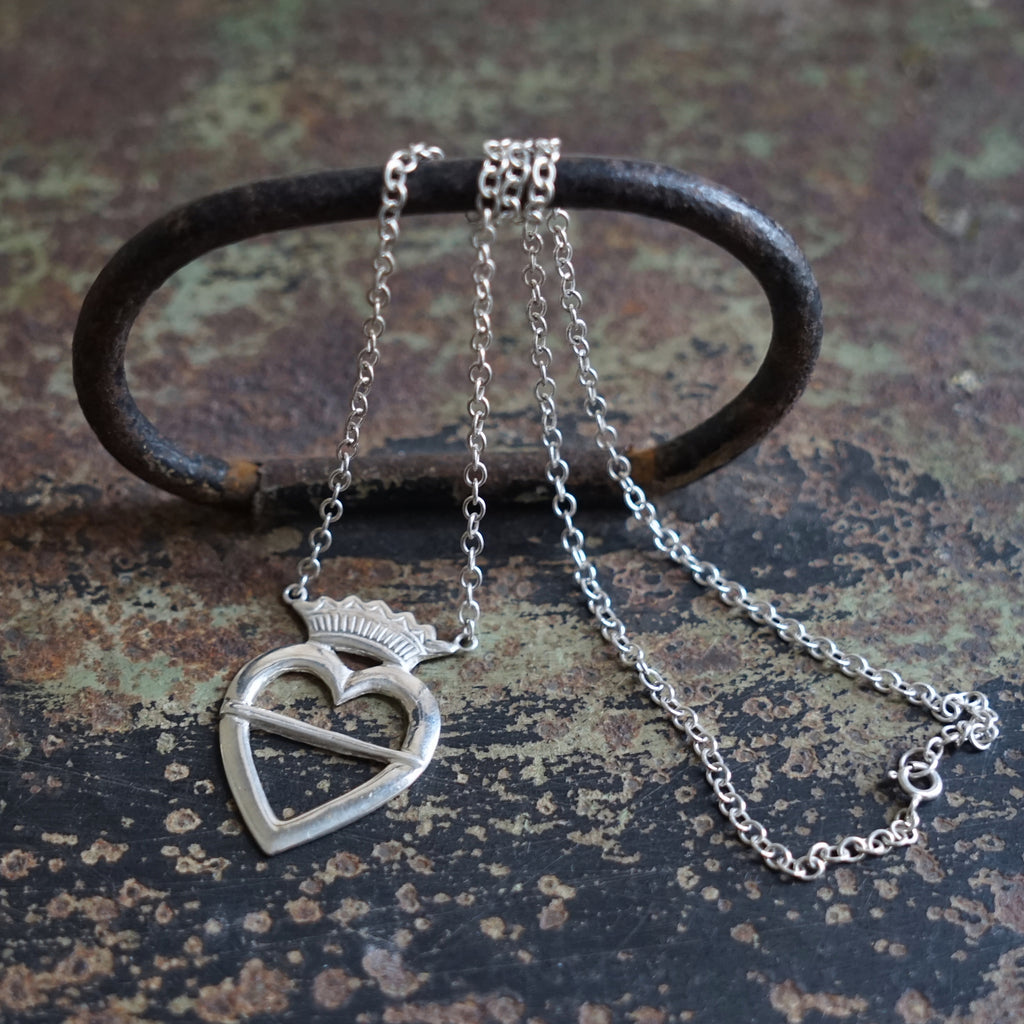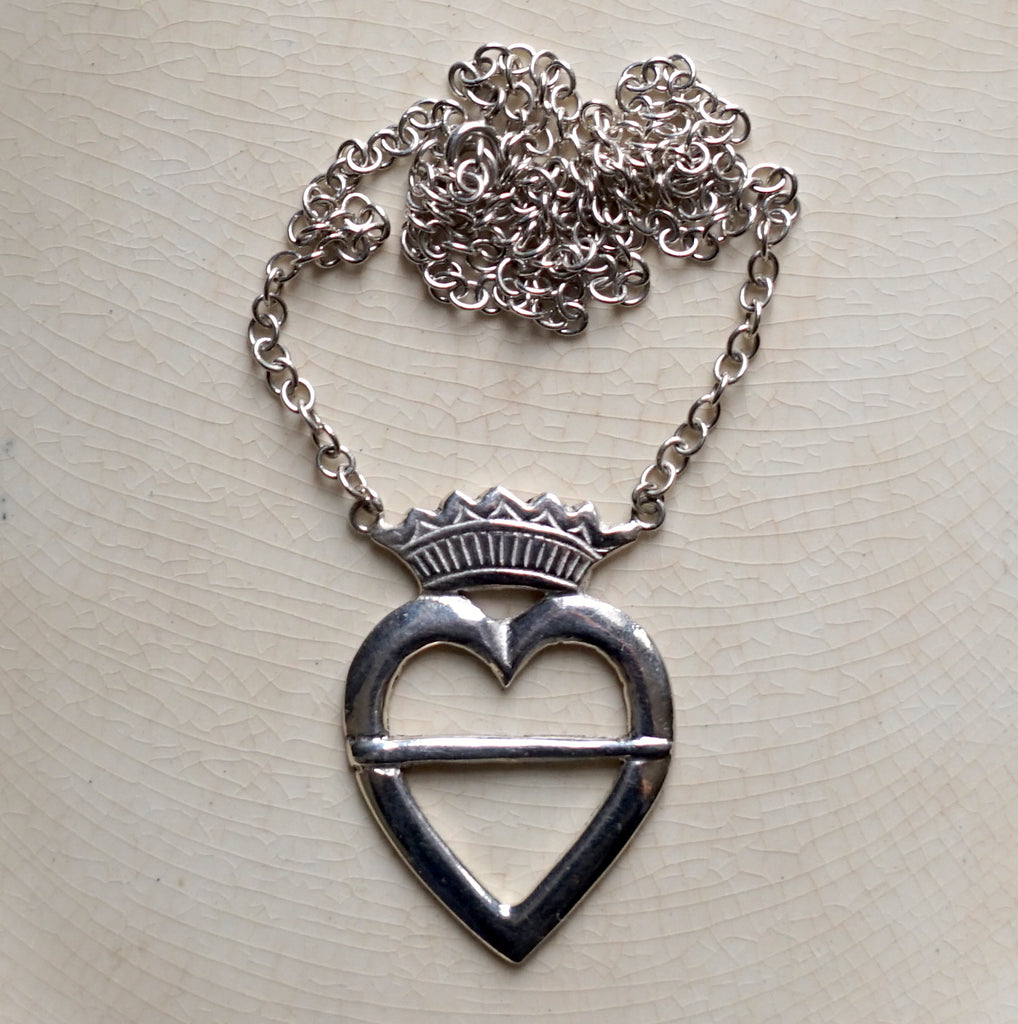 £175.00
£0.00
Vintage Silver Luckenbooth Necklace.
An antique silver Scottish Luckenbooth brooch has been transformed into a beautiful necklace the brooch now remodelled and now hangs from a well matched 18" solid silver chain.
The Luckenbooth is a romantic Scottish symbol of love, dating from the 17th century. A few legends are connected to the Luckenbooth brooch, one that it was a symbol of love given by Mary Queen of Scots to Lord Darnley and another that it was an engagement brooch given to her by the French Dauphin whom she later married.
Most commonly it is a single heart (sometimes two entwined hearts), it symbolises love with the crown symbolising loyalty. It is often given as a token of betrothal, affection and friendship,
All Badger's Velvet jewellery is unique made using vintage pieces sourced acround the world then remodelled by our Oxford goldsmith into beautiful contemporary pieces.