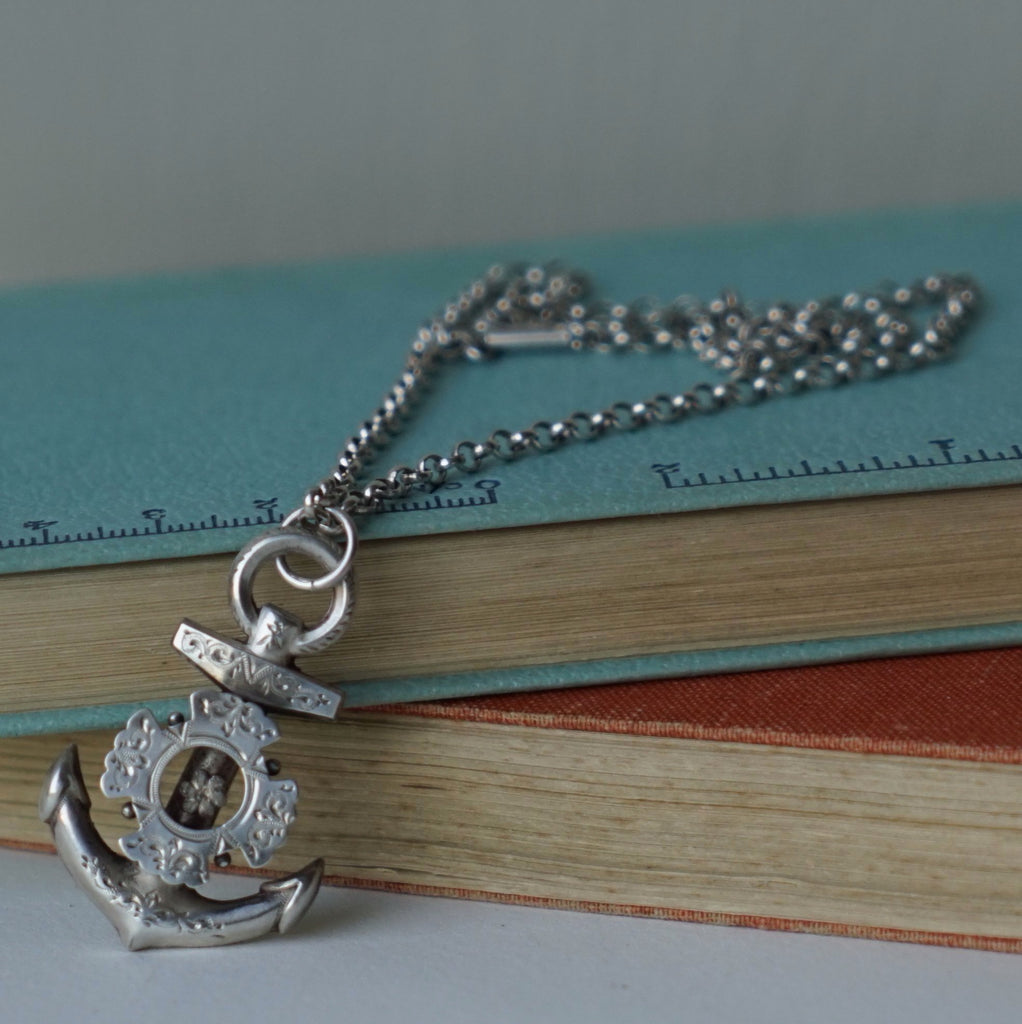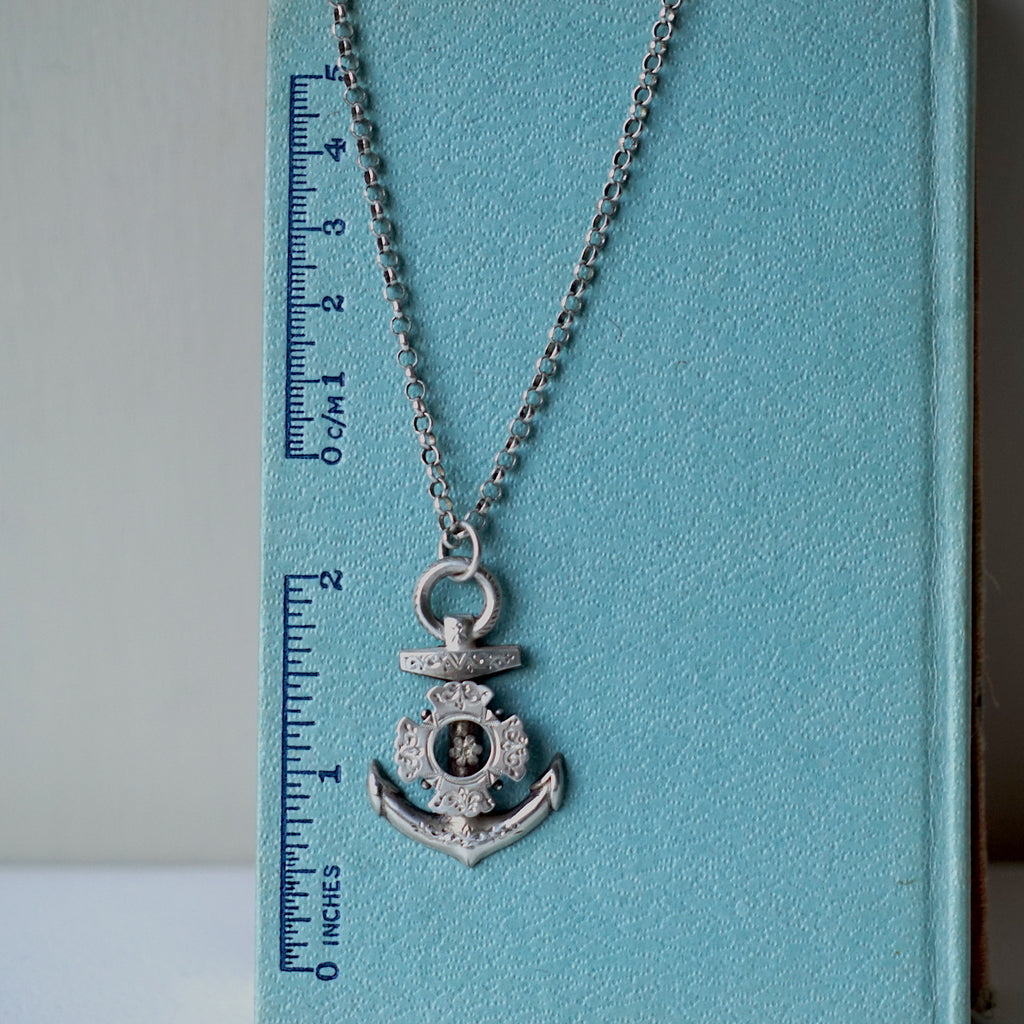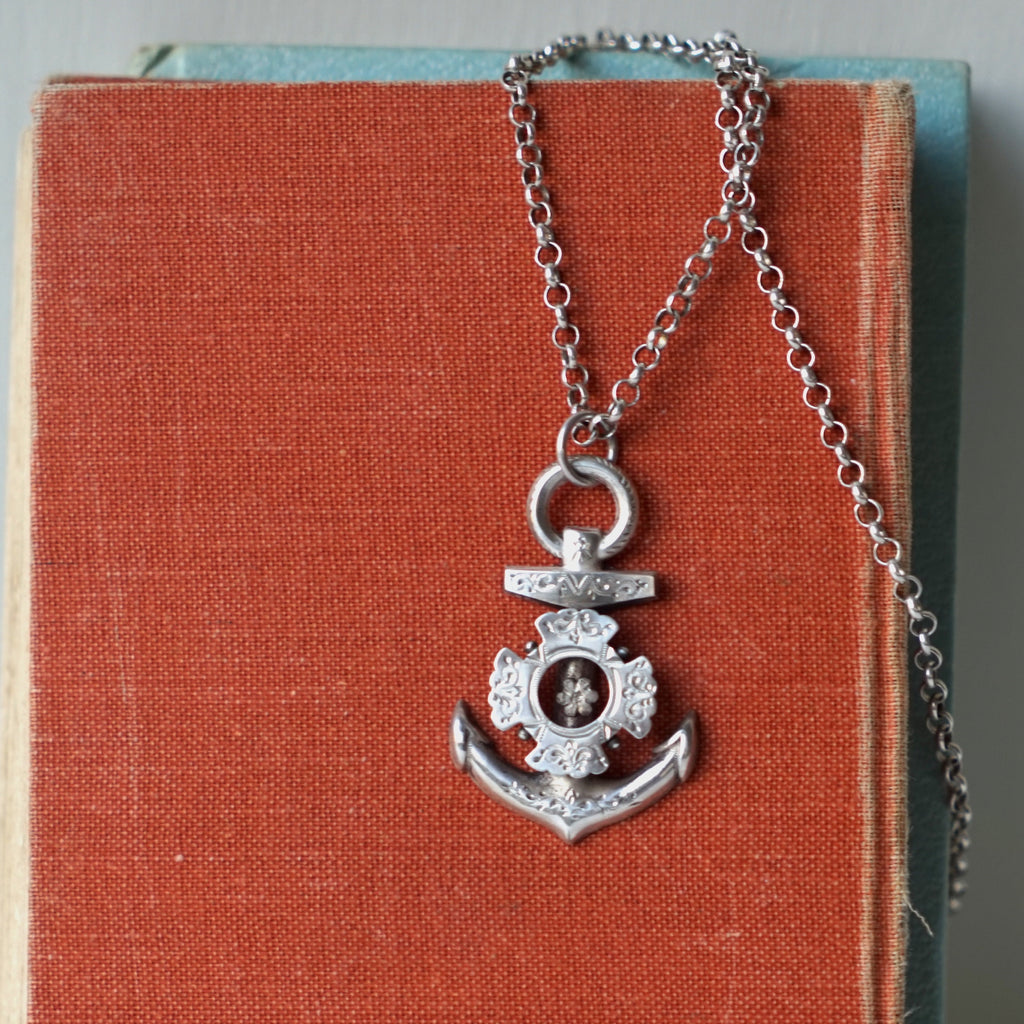 $193.00
$0.00
1892 Large Silver Anchor & Vintage Belcher Chain.
An antique hallmarked etched silver anchor brooch from 1892 has been transformed into a beautiful necklace by removing the back bar, finishing with a large ring that hangs from a vintage silver belcher chain. The Anchor is approximately 1.5" (3cm) from top hanging ring to base.
All Badger's Velvet jewellery is unique made using vintage pieces sourced acround the world then remodelled by our Oxford goldsmith into beautiful contemporary pieces.