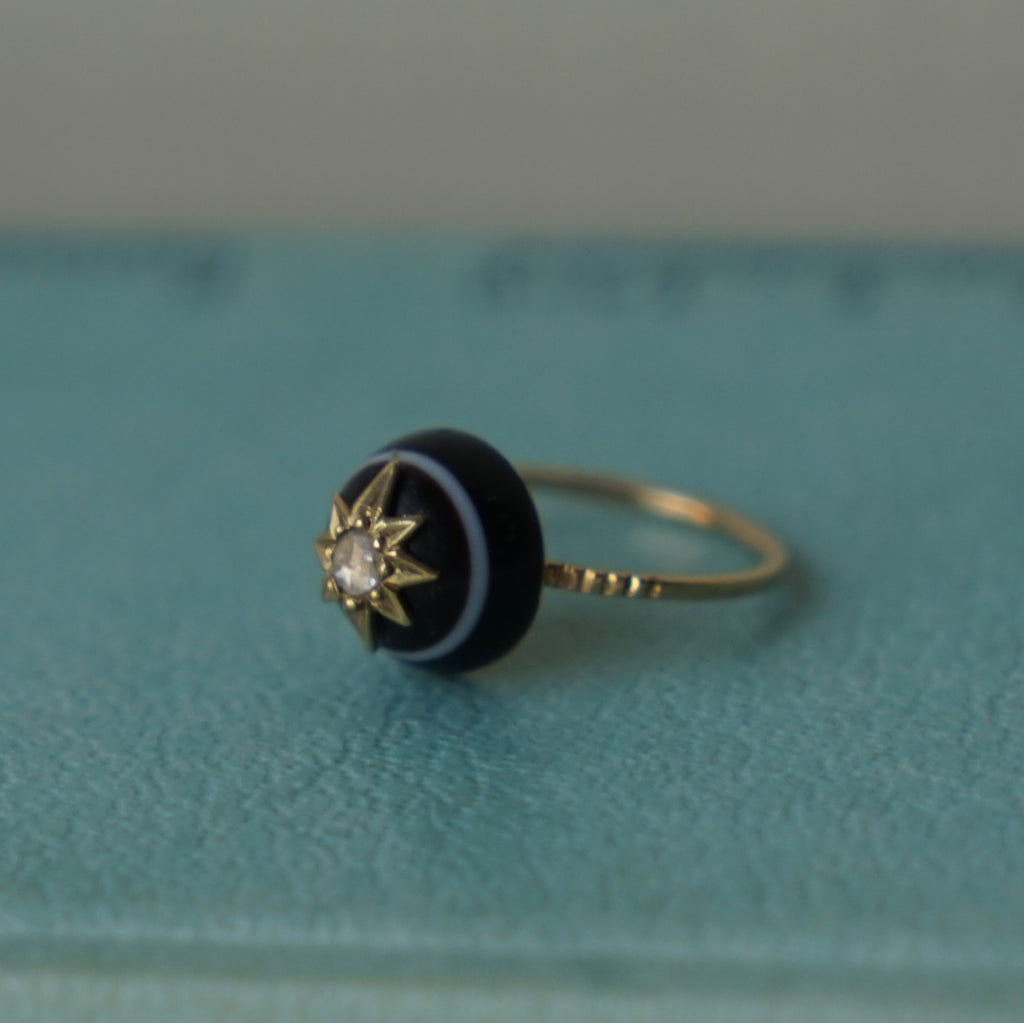 $506.00
$0.00
15ct Gold Banded Agate and Diamond Ring.
Original early 15ct Gold Victorian ring with rose cut diamond.
A banded agate dome sits aloft a gold band. The agate contains a rose cut diamond set into a gold star
A truly beautiful collectable piece of jewellery.
NB there is tiny crack in the agate but this is commensurate with age and dent impede on the beauty of this piece.