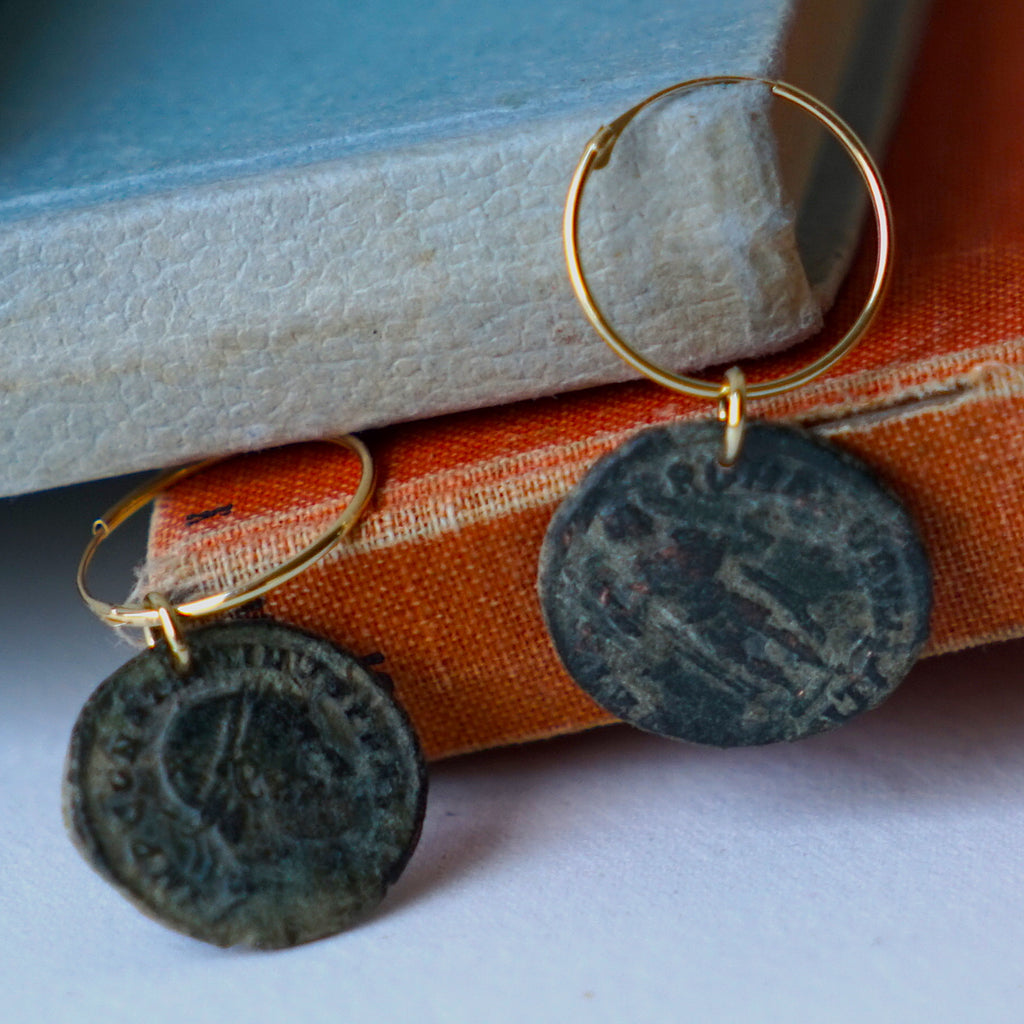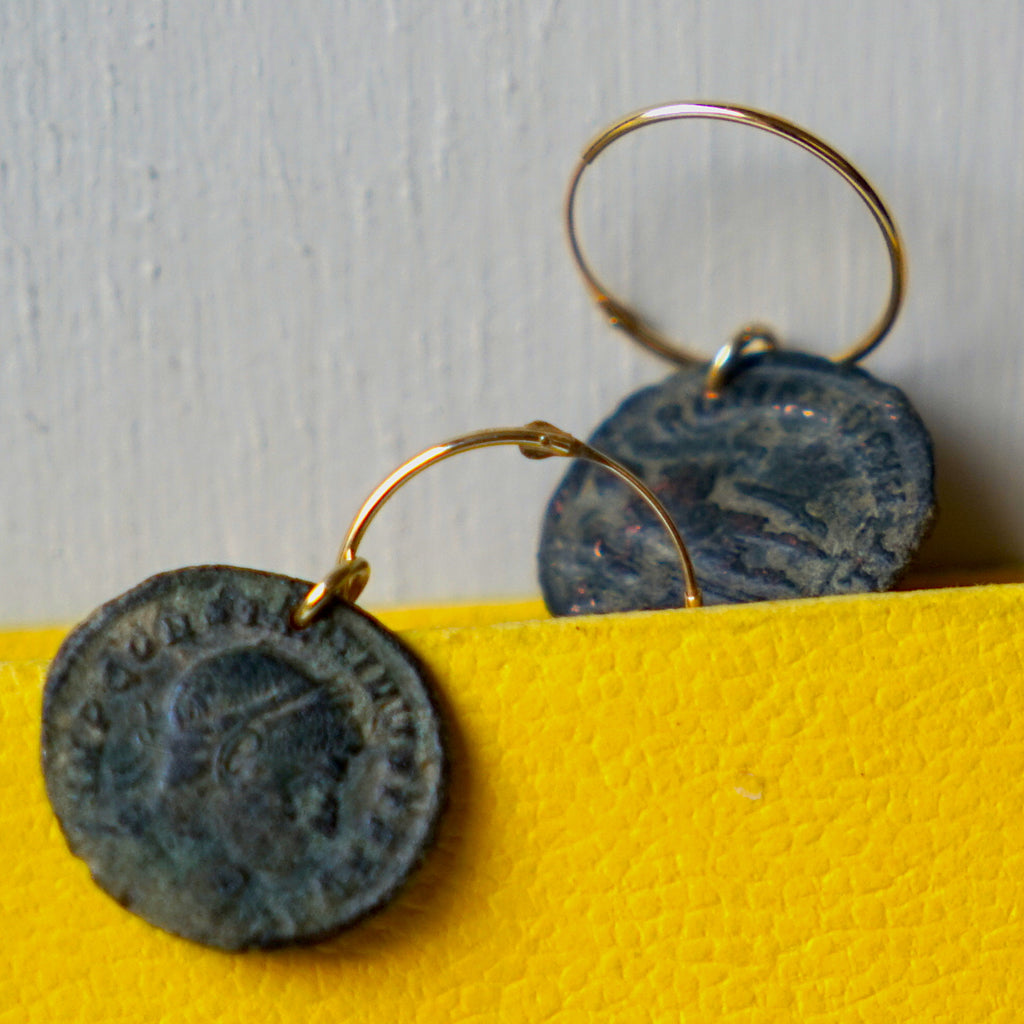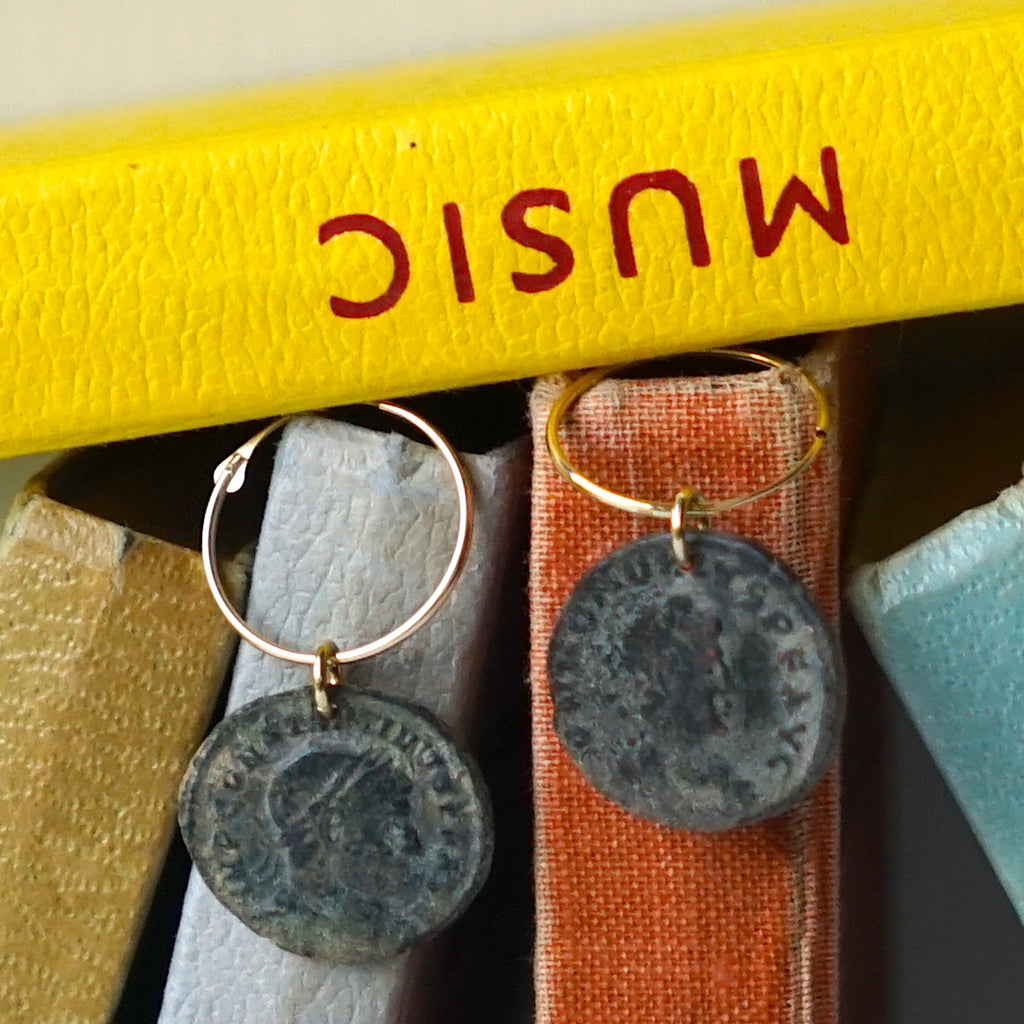 $135.00
$0.00
9ct Gold Hoop earrings with Roman coins.
An original Roman coin, with an emperors head on one side and figure on the other, hangs from a 9ct gold hoop.
as each coin is a detector find each eaaring is a unique piece of jewellery.
9ct gold.
Bronze Roman coin.
Similar earrings are also available on silver hoops.