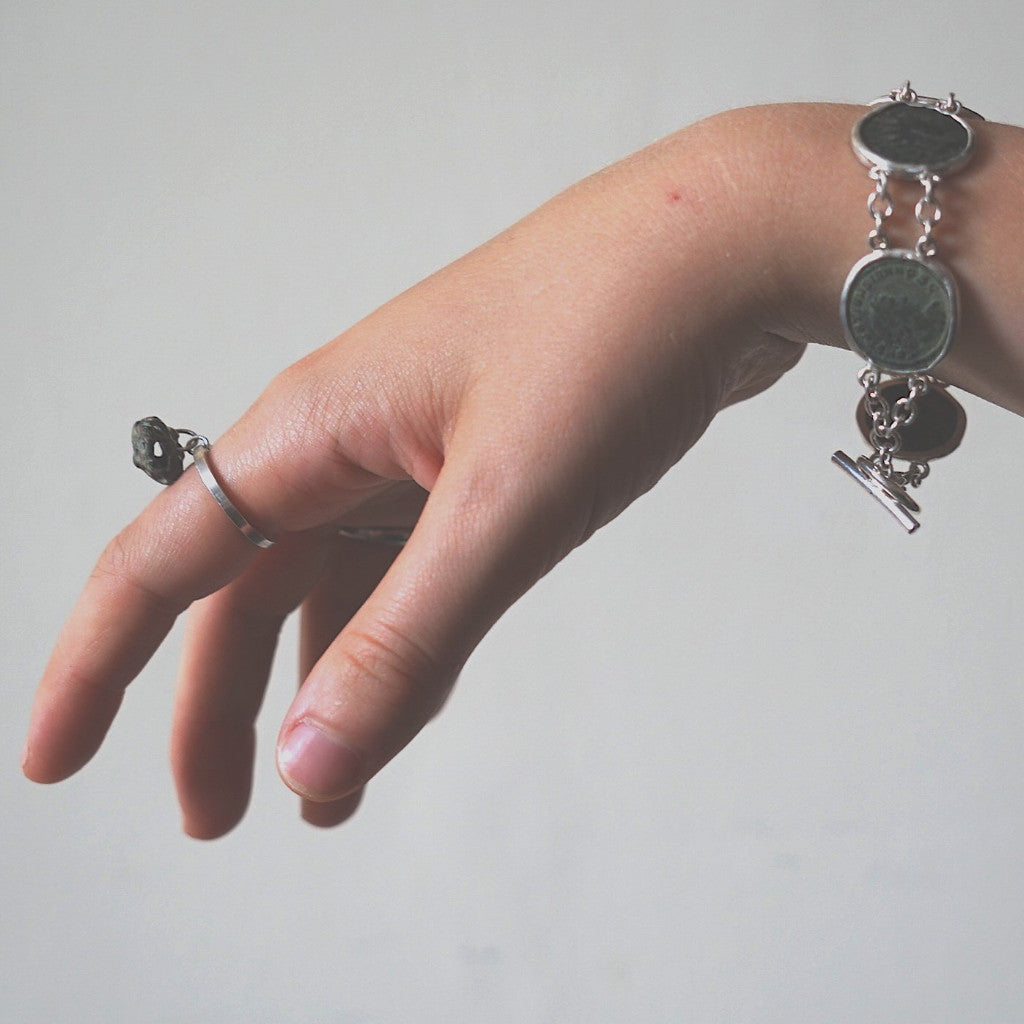 £450.00
£0.00
Silver and Roman Coin Bracelet
A stunning and unique hand made silver bracelet set with Roman coins.
Each of the 5 original Roman coins have been set in silver bezels with the nibbles of age carefully captured. An emperors head on one side and figure on the other. each coin is joined to the adjacent with silver chain and has a 
Pure Silver
Bronze Roman coin
All Badger's Velvet jewellery is unique made using vintage pieces sourced around the world then remodelled by our Oxford goldsmith or London silversmith creating beautiful contemporary pieces.