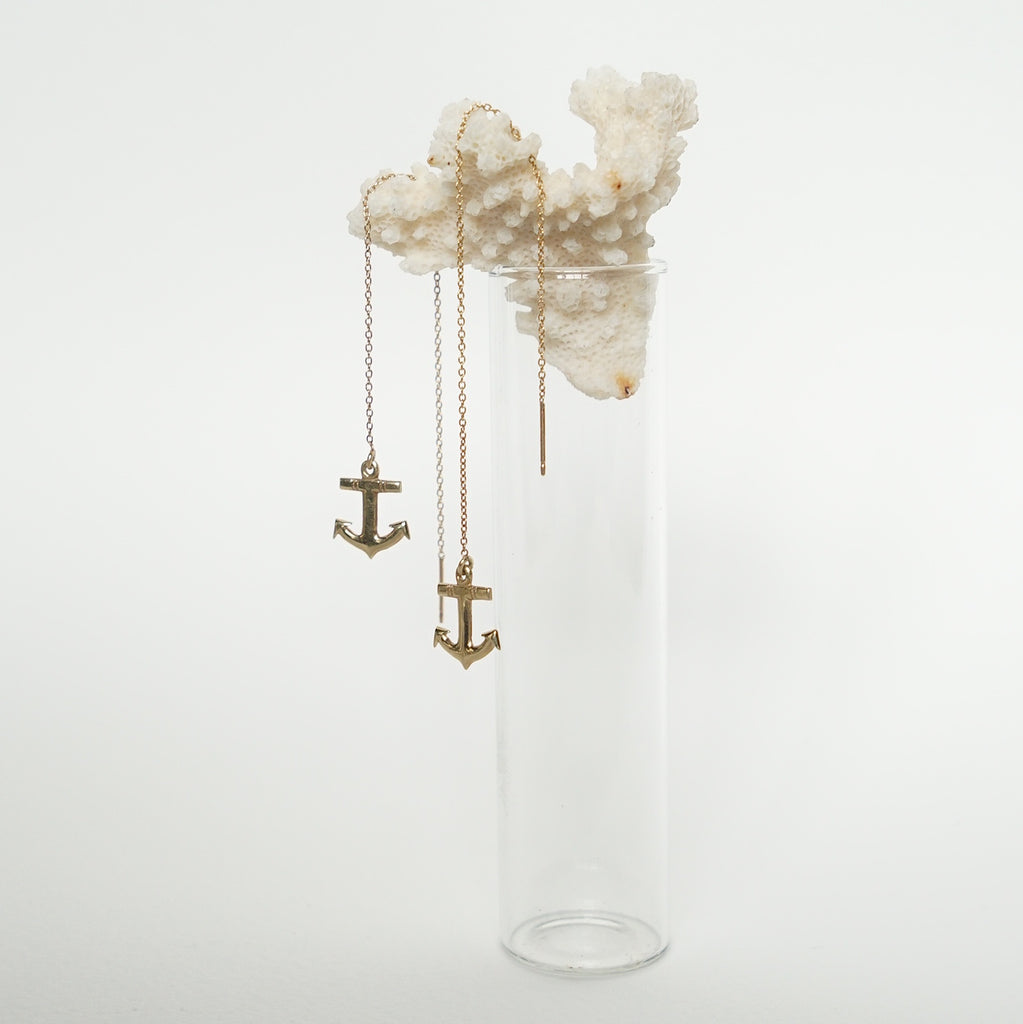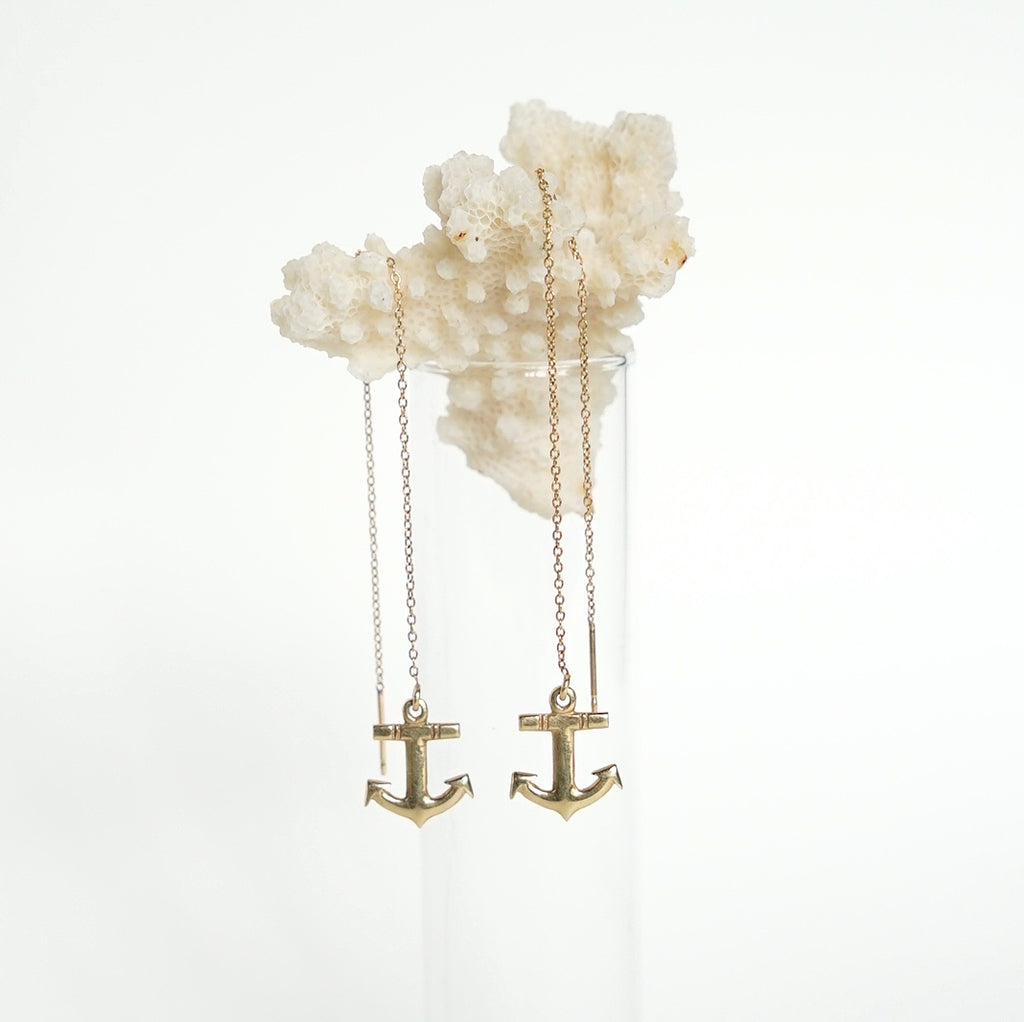 £115.00
£0.00
Gold Vintage Anchor Threader Earrings
A beautiful pair of original 1960s 9ct gold anchors hang from 14ct gold-filled chain and bar threader earrings.
The nature of the threader means that the earrings can hang long or short or threaded through more than one ear piercing. 
A stylish contemporary classic, piece of unique Badger's Velvet jewellery.  
Total length of chain and bar 11cm 
Anchor 1.5cm