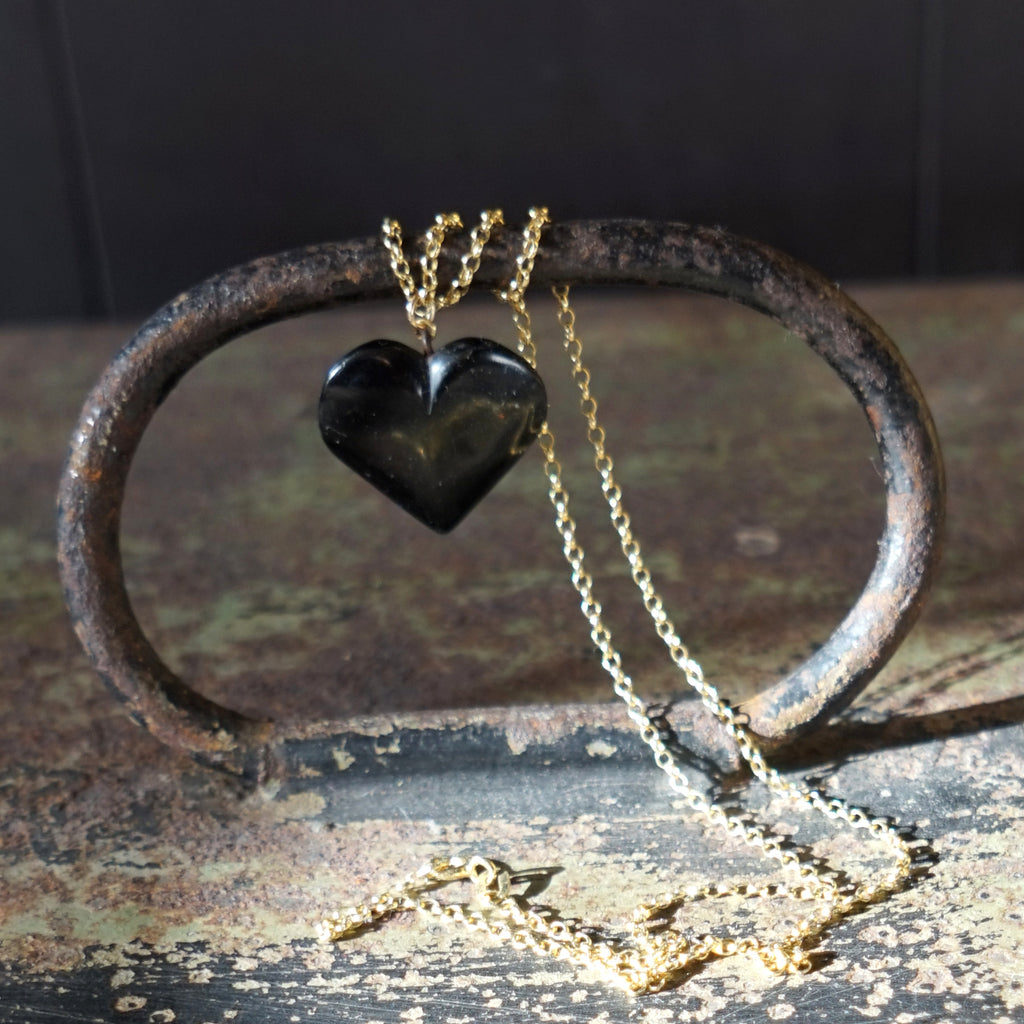 $225.00
$0.00
Whitby Jet Heart Necklace
Badger's Velvet have sourced 2 divine large Whitby jet Victorian charms, a Heart and an Anchor (also listed), both are hand carved.
This Jet Heart has been transformed by our goldsmith into a 21stC contemporary piece of jewellery. Hung on an 18" 9ct Gold chain.
As with most Badger's Velvet jewellery this is an antique piece, completely unique and one of our Rarities.