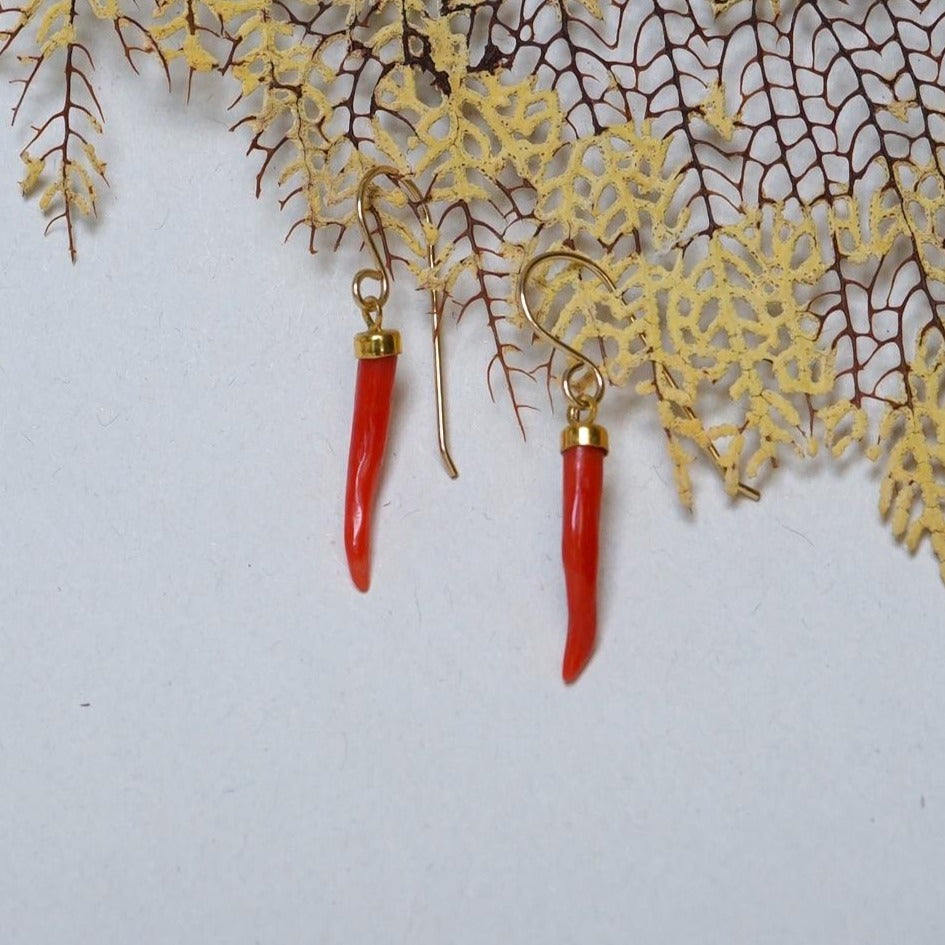 £125.00
£0.00
Coral and Gold Hook Earrings
Inspired by 19thC jewellery designs we have added a gold cap to a twig of coral from a vintage necklace and hung each from a Roman style hook.
9ct gold and gold fill
Natural coral.
Each coral piece is individual making each earring unique.
Any coral we use is re-purposed from vintage 19th and early 20thC jewellery.