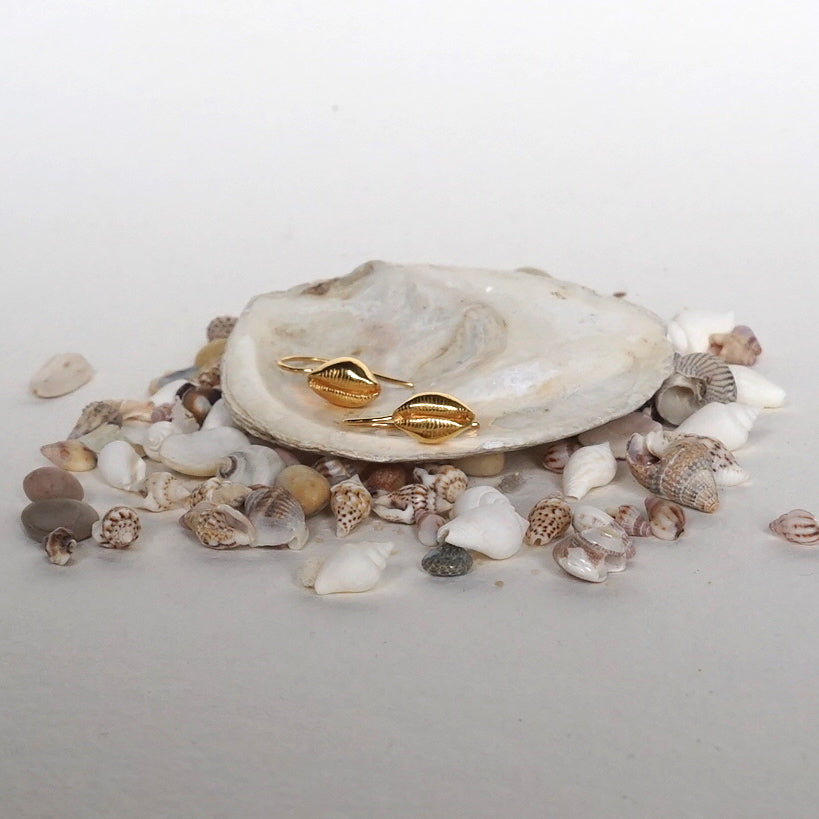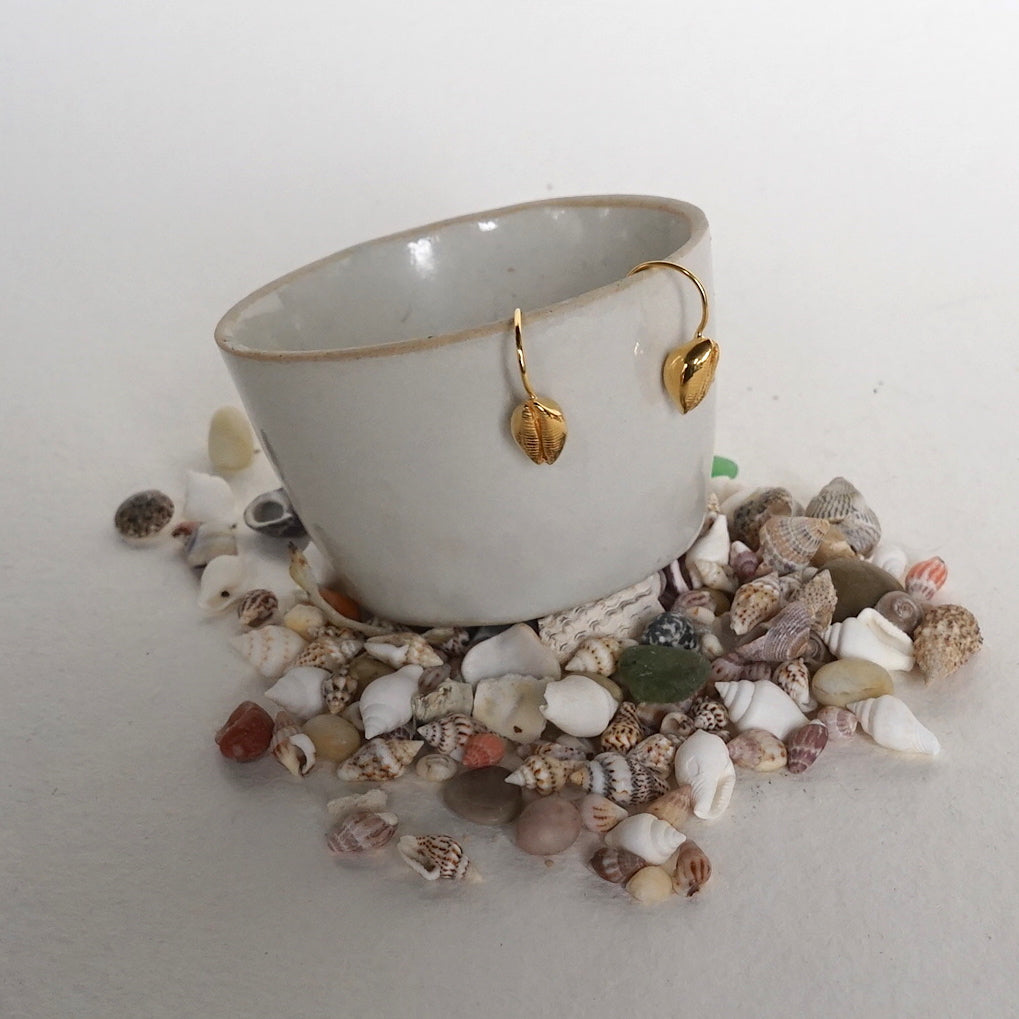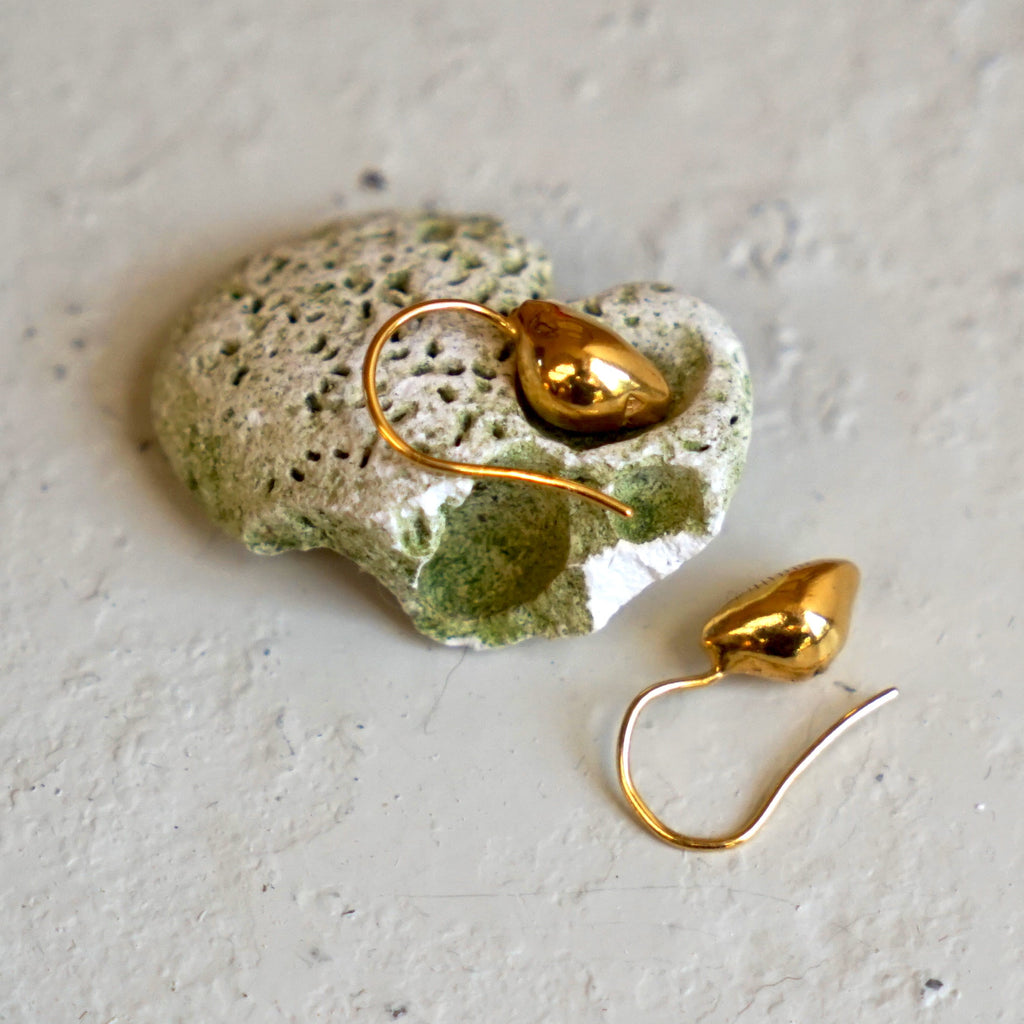 £165.00
£0.00
Cowrie Shell Gold Earrings
Limited edition cast Cowrie shell hook earrings .
Hand made by Badger's Velvet goldsmith in her Oxford workshop and based on an original shell mould.
The Cowrie shells and S hook are solid silver, gilded with a thick layer of 22ct gold.
As with all Badger's velvet jewellery these are a one off piece unless otherwise stated.
22ct Gold plated (silver gilt)