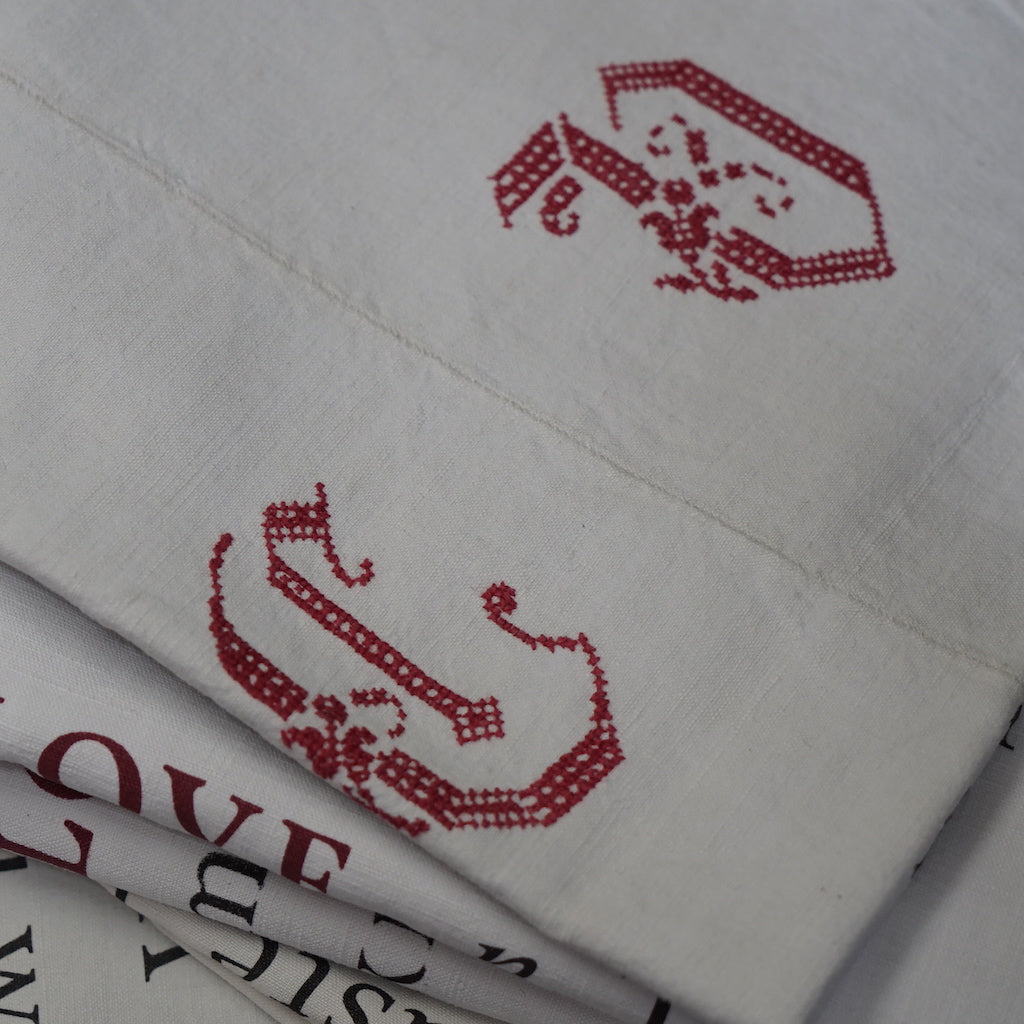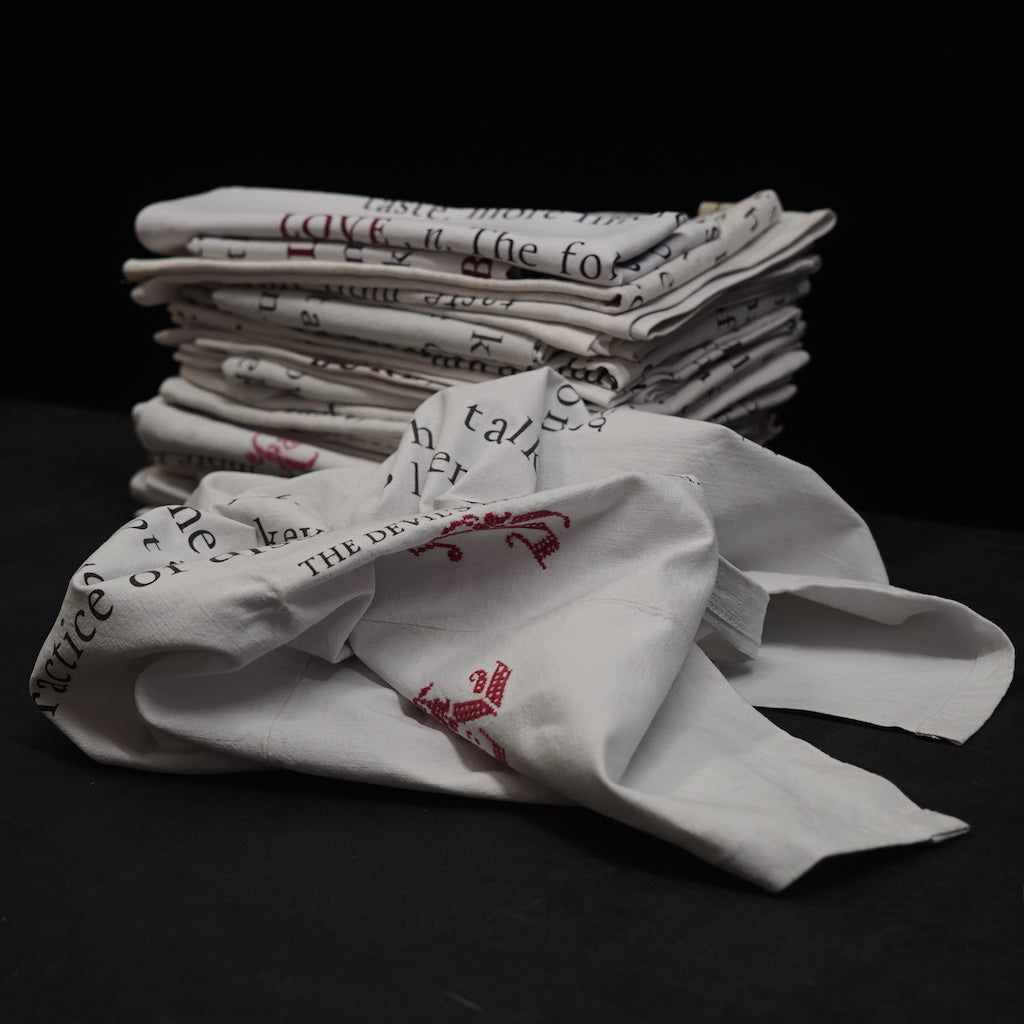 £60.00
£0.00
Embroidered Linen Tea Towel
Each Beggars' Velvet tea towel is unique because we print our words onto vintage French linen which has its own individual personality.
Occasionally a piece of fabric has hand-embroidered initials and these tea towels are absolute one-offs.
We list them individually here as they come along so if you miss one keep checking or email for an alert. 
Not only are they beautiful; they also dry to perfection and look fabulous framed.
EMAIL FOR IMAGE - ONLY 2 IN STOCK