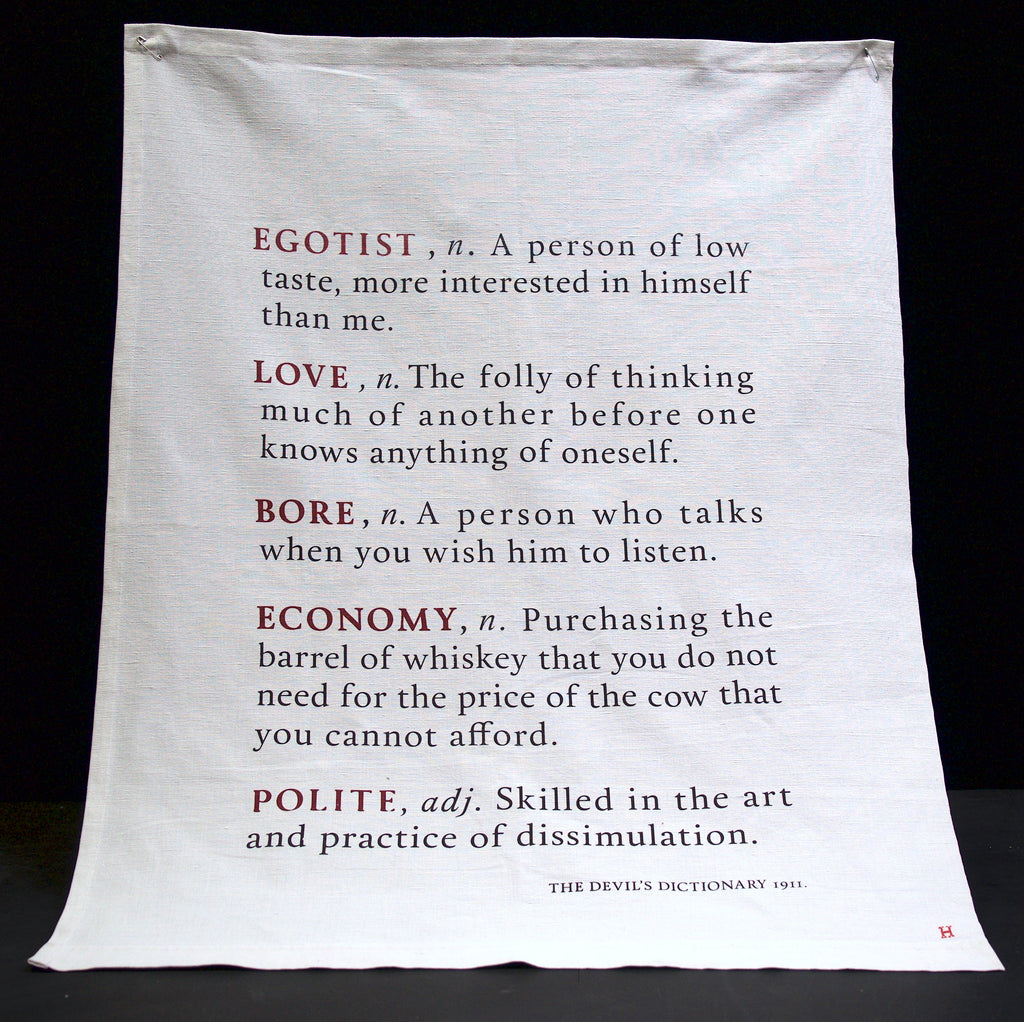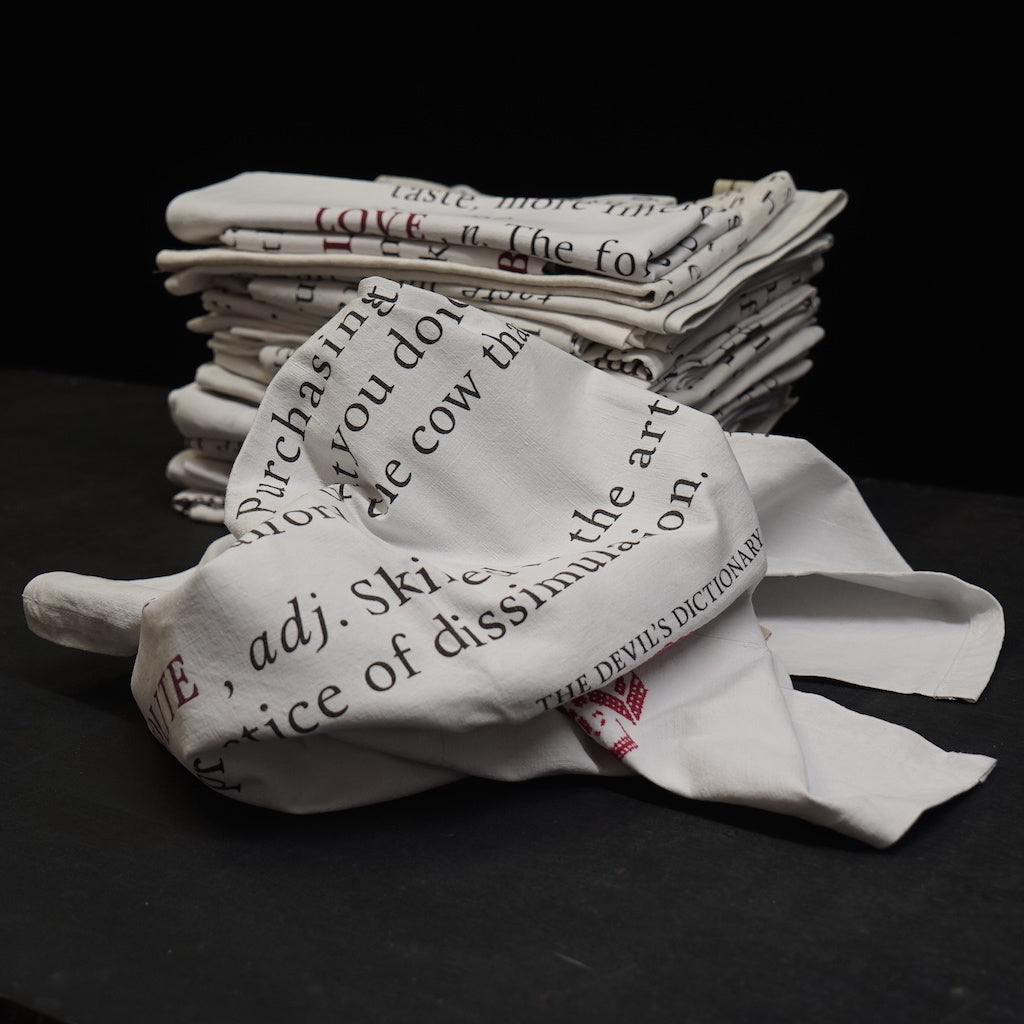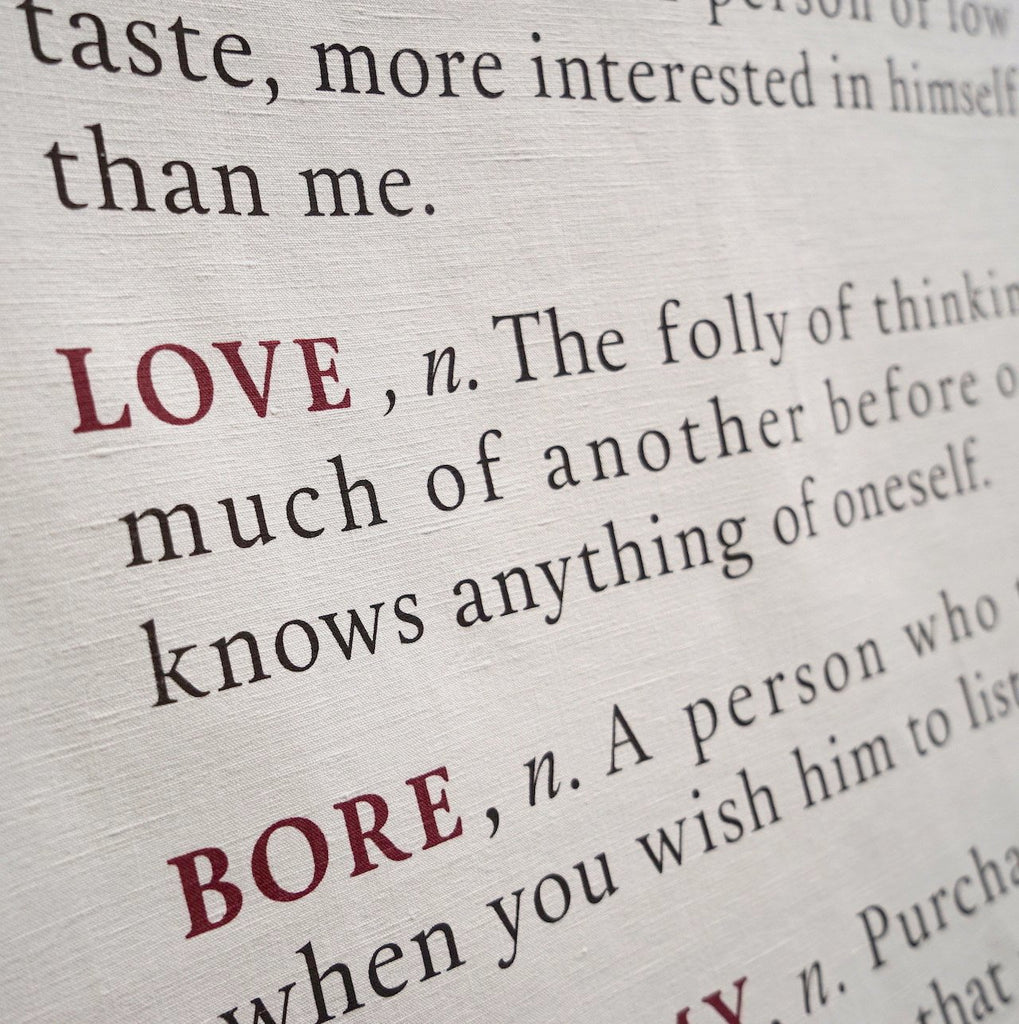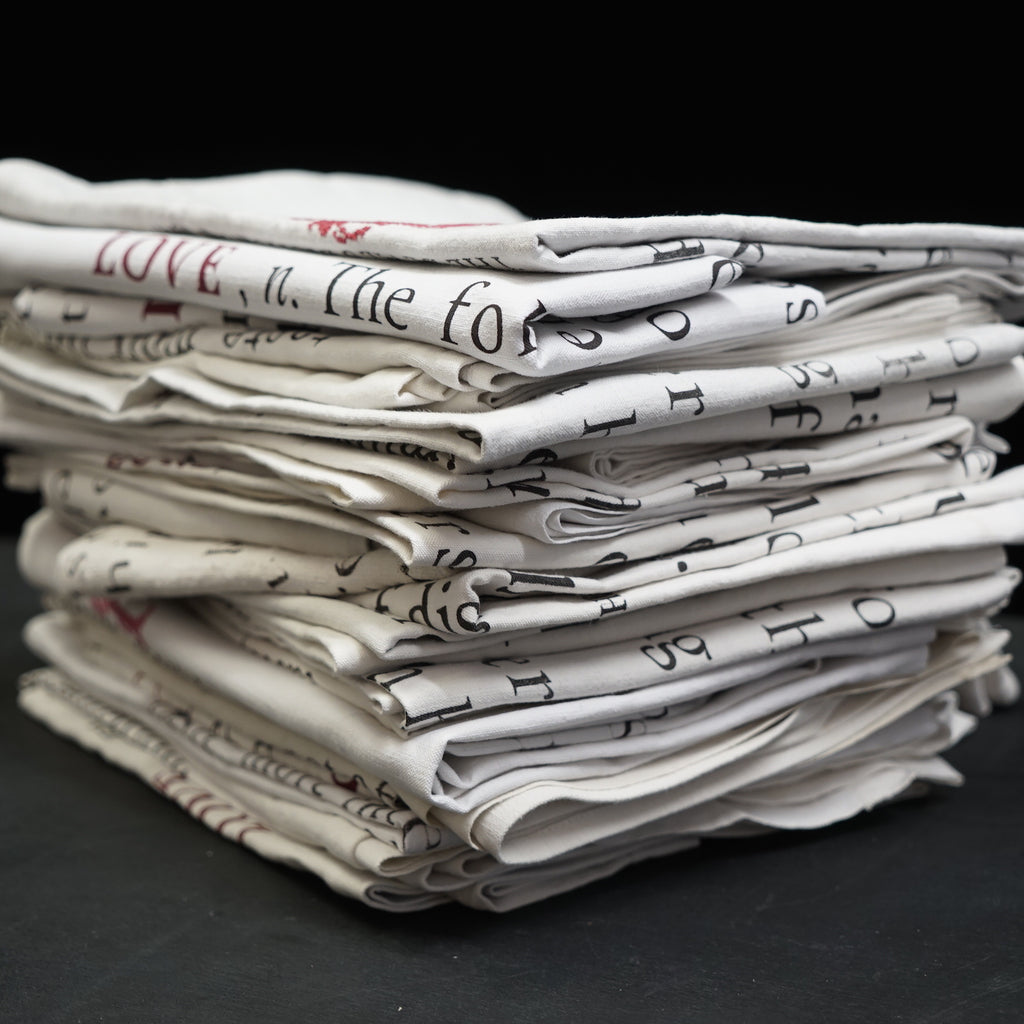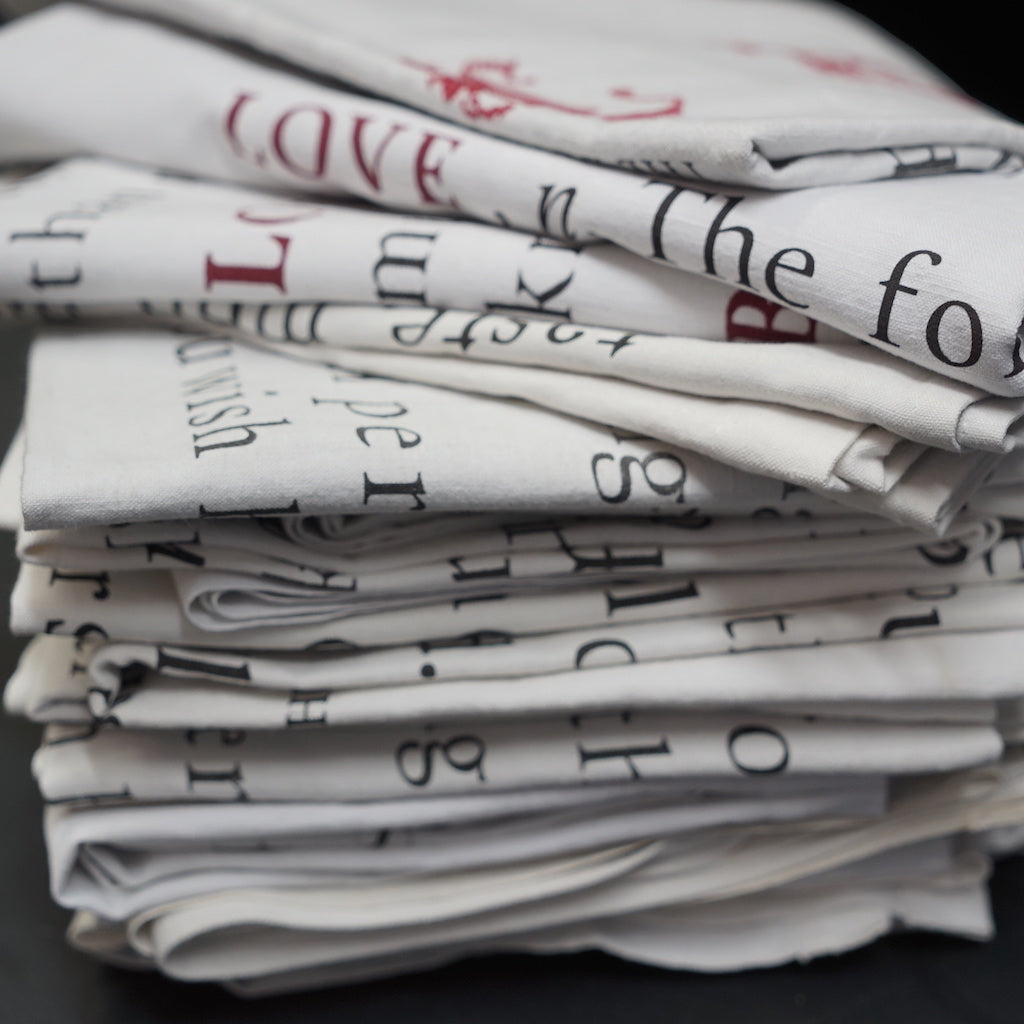 £25.00
£0.00
French Linen Tea Towel
Each Badgers' Velvet tea towel is unique and made from a generous piece of vintage French Linen.
Each cloth is hand printed in south London with five definitions from Ambrose Bierce's 1911 book 'The Devil's Dictionary'.
Occasionally one of our tea cloths may delight the buyer with a small embroidered initial or hand stitched seam running through it.  However, we despatch in order of making so all that is guaranteed is that each is beautiful and that it will dry up with perfection. 
If we find a piece of linen that has been embroidered with large initials, then they are sold in the Badger's Velvet rarities section.
Size 67 x 90cm approx