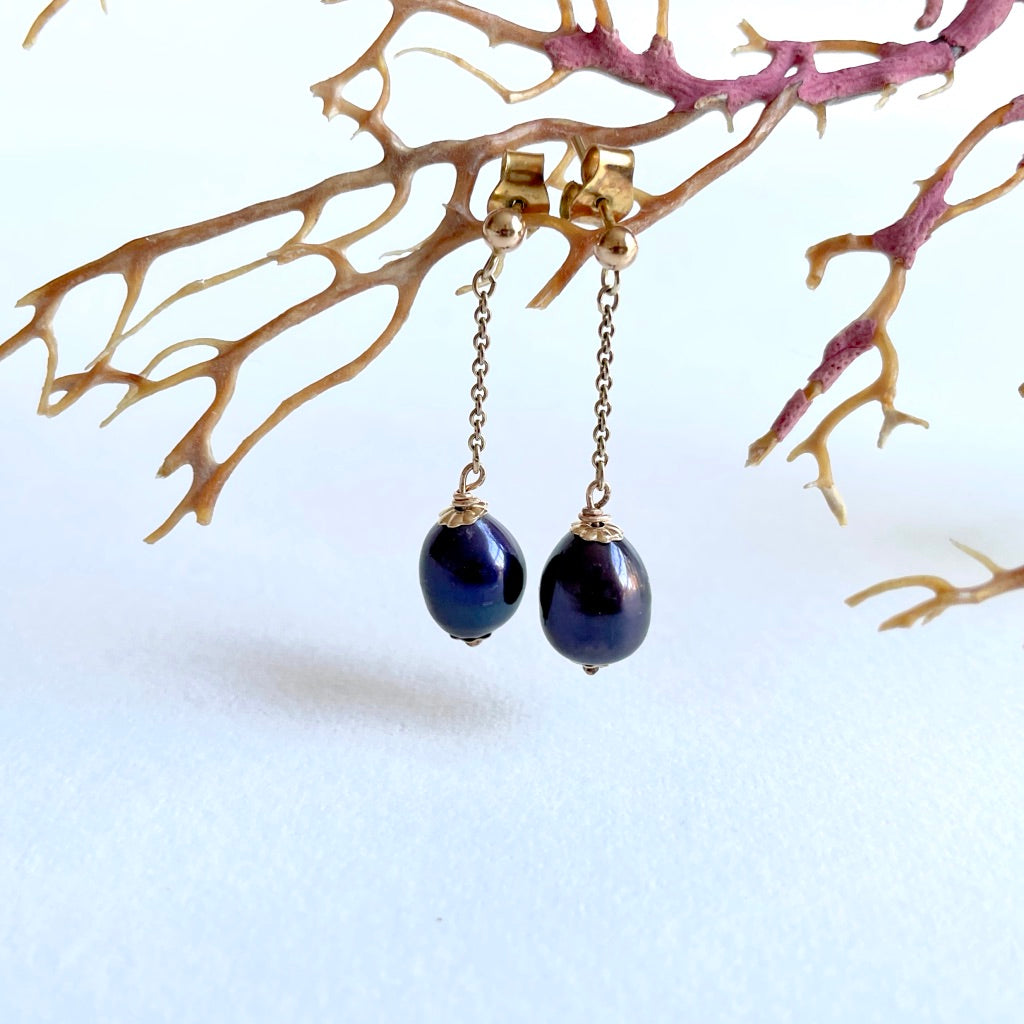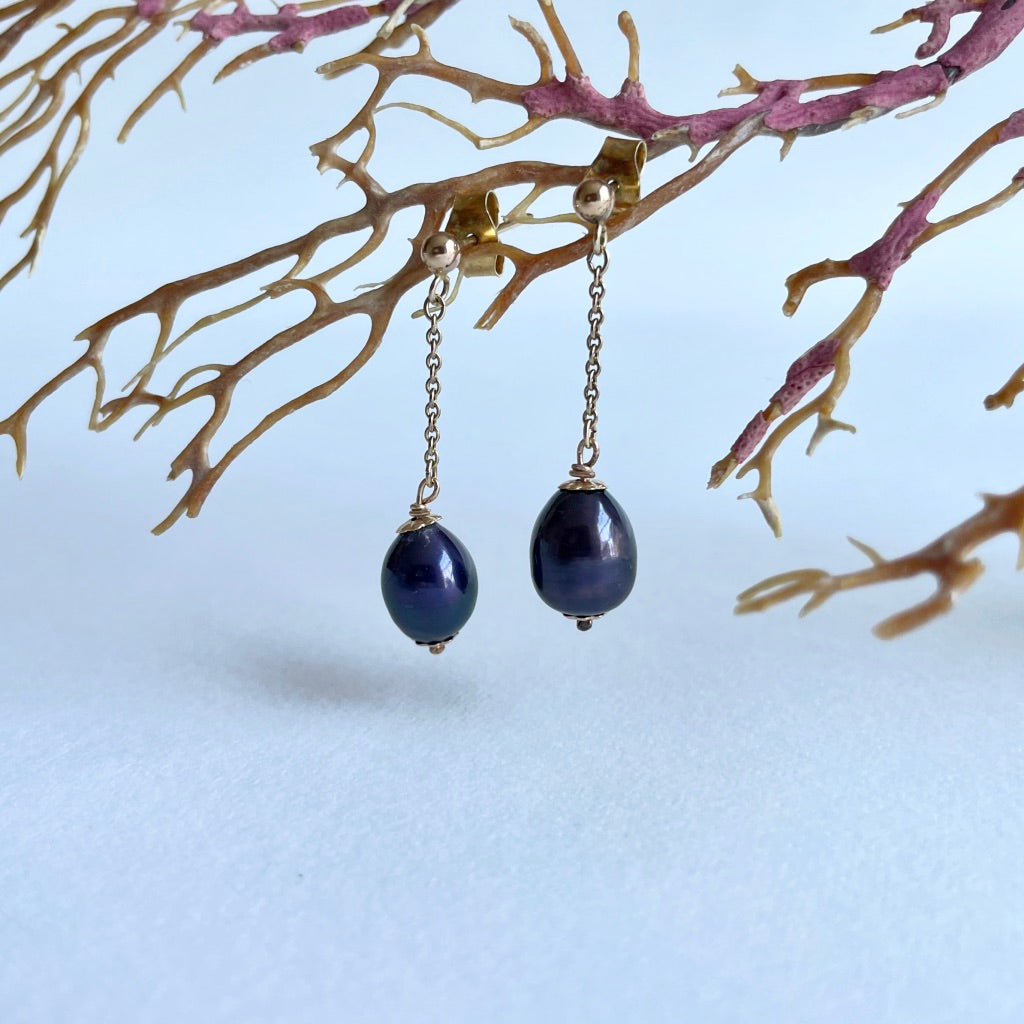 £145.00
£0.00
Freshwater Black pearl and Gold Chain Stud Earrings.
A pair of freshwater black pearls hang from 35mm of vintage 9ct gold chain attached to 9ct gold studs creating a pair of elegant long drop earrings. 
This style is one of our favourites as it uses all the short lengths of left over chain. 
All Badger's Velvet jewellery is unique made using vintage pieces sourced across the world then remodelled by one of our two jewellers making individual contemporary pieces.
Length from stud to drop 35mm.