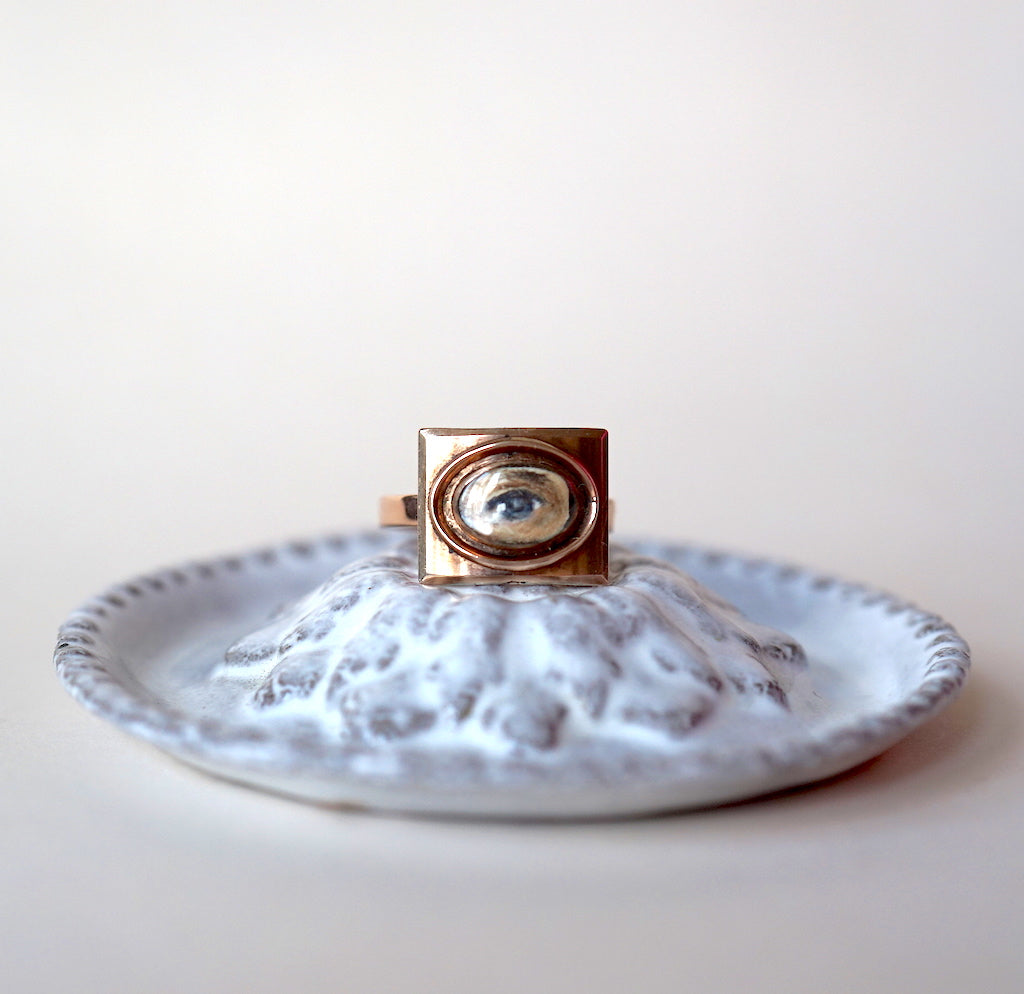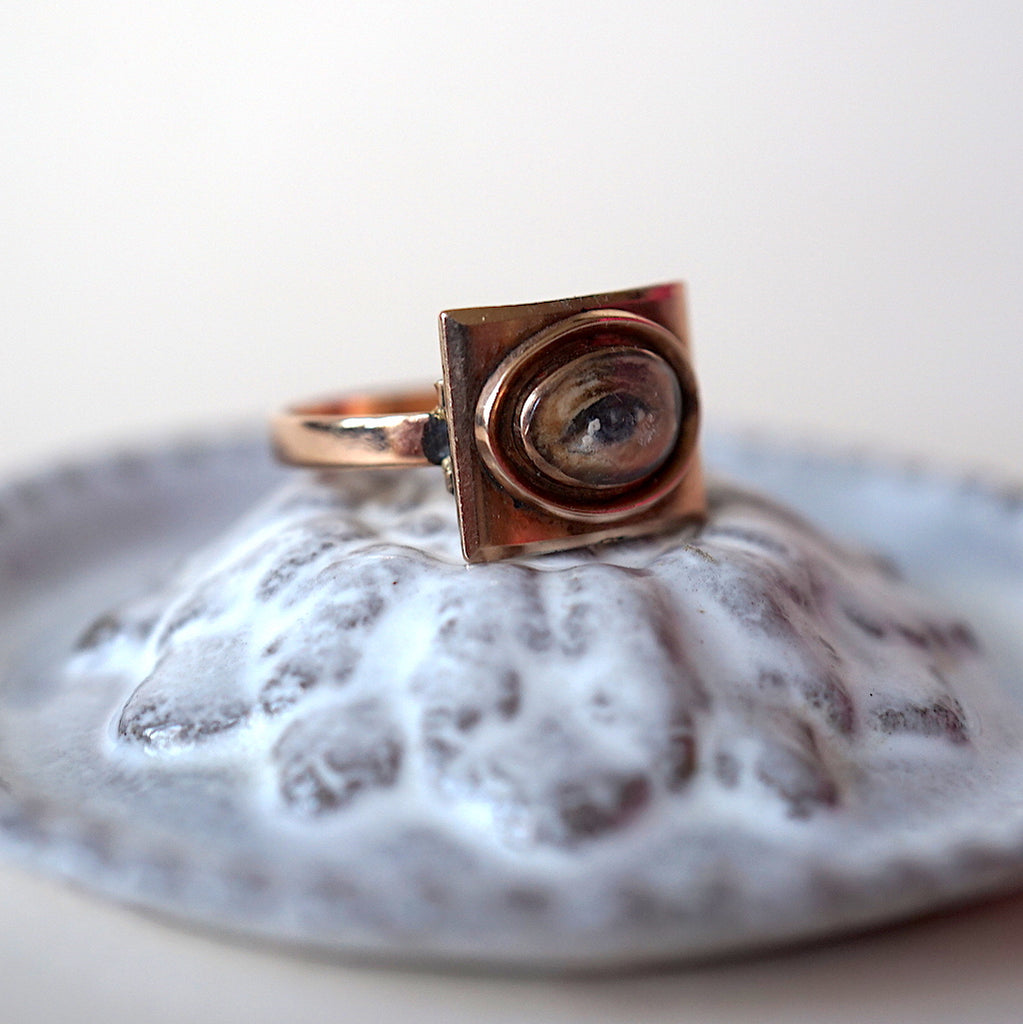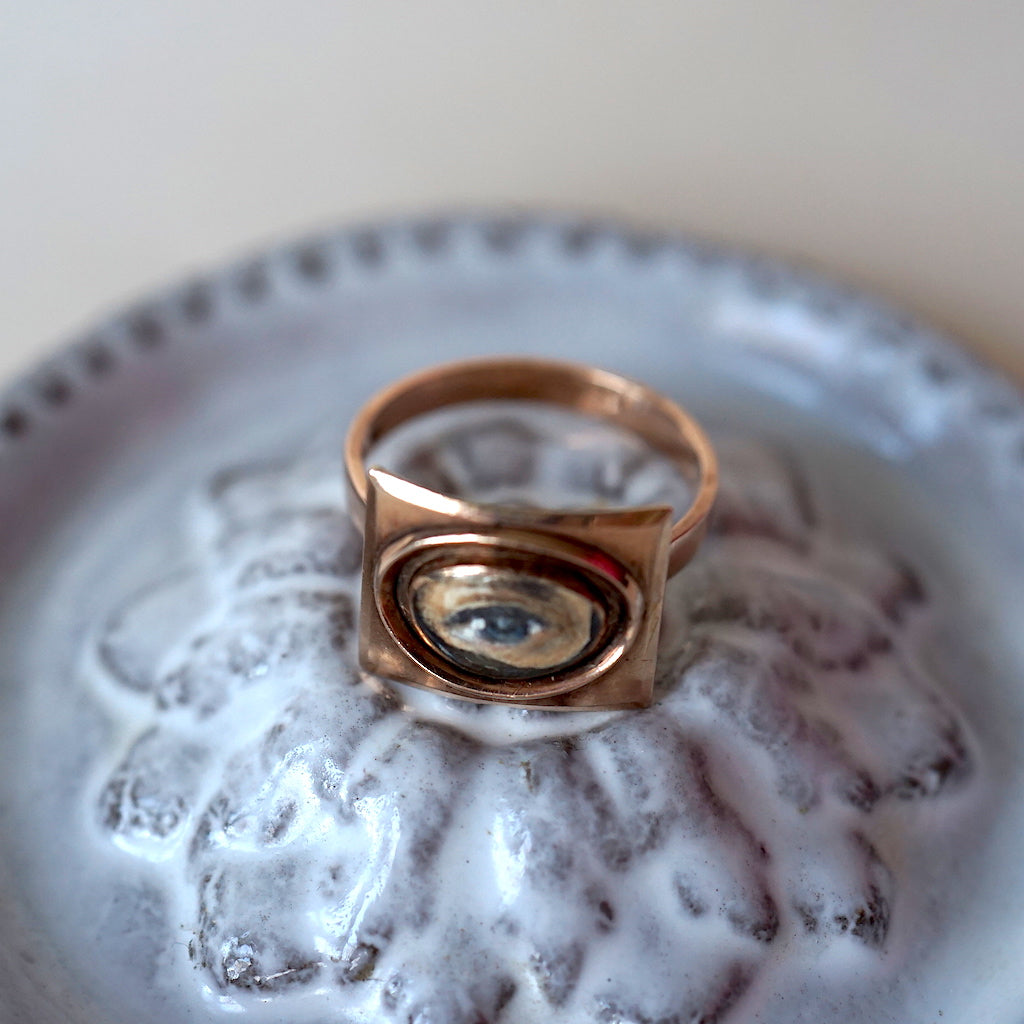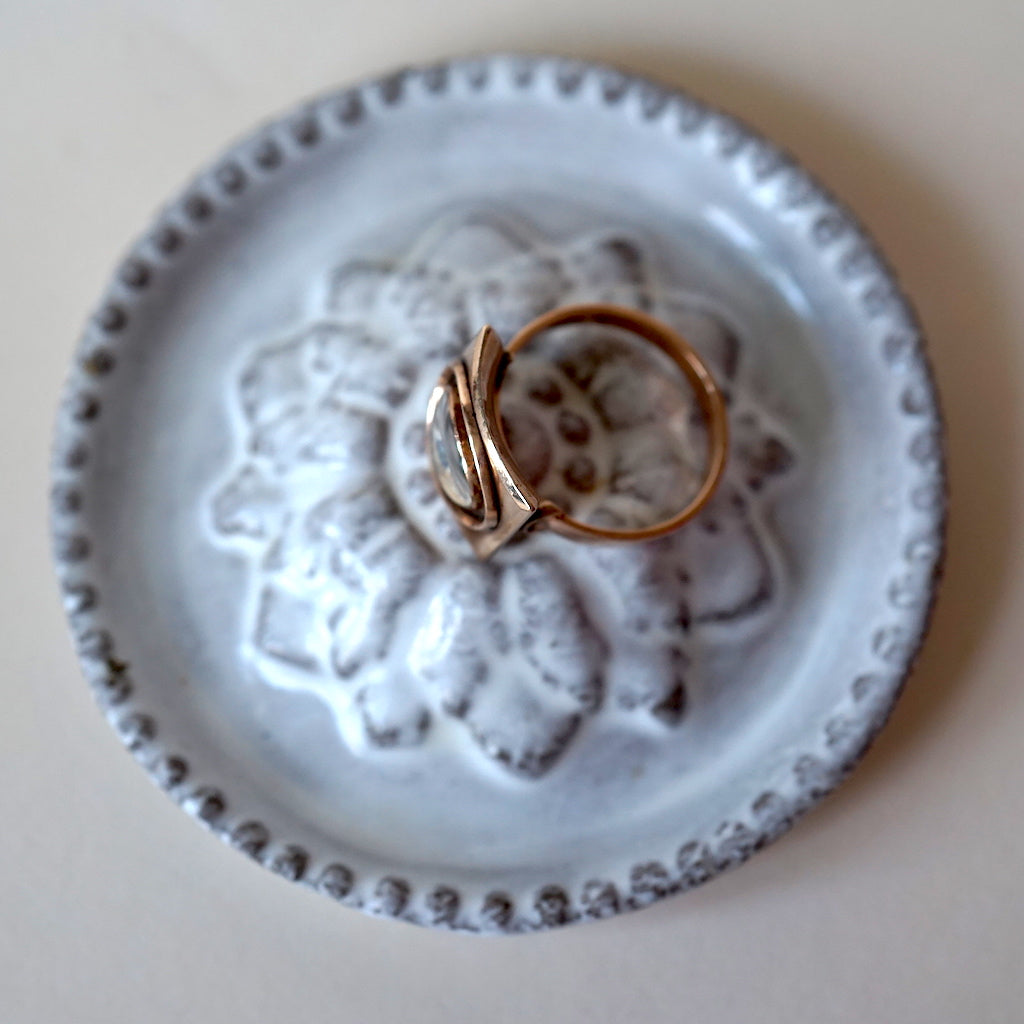 $1,275.00
$0.00
Georgian Original Antique Gold Lover's Eye Ring
Lover's Eye Rings became popular in the Georgian period.
Affluent individuals would commission hand painted miniatures which were encased into precious pieces of jewellery worn as secret valentines to their lovers. Often only the possessor and the portrait subject would know of the existence. 

This original Georgian gold antique Lover's eye was originally a brooch, still with its Georgian crystal glass casing too.
Our expert goldsmith has made it into an incredibly beautiful heirloom Badger's Velvet ring by attaching it to a  3mm wide 9ct Gold band.
Size UK M. US size 6 ¼ 
Frame width 15mm x 10mm approx 
18ct & 9ct Gold