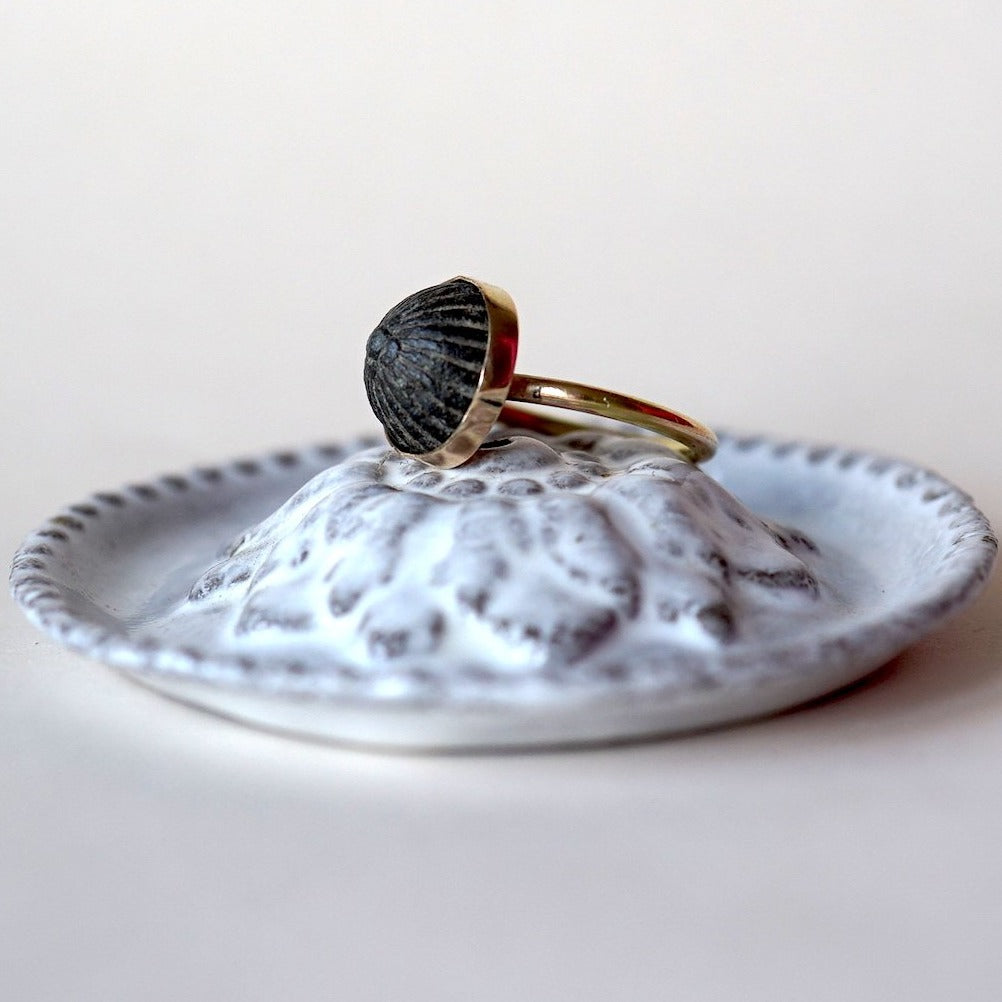 £325.00
£0.00
Gold and Bronze Dome Ring.
A unique fabulous gold and bronze ring hand made for Badger's Velvet by one of our two jewellers.
This 17th/18thC was most likely a stud or possibly a shoe button. It is domed in shape with sunburst style rays coming from its centre.
The bronze dome has been set in a 9ct gold bezel then mounted onto a chunky round rolled band.
A truly beautiful piece of handmade jewellery.
9ct Gold, Rolled Gold, Bronze.
Size N . US 7