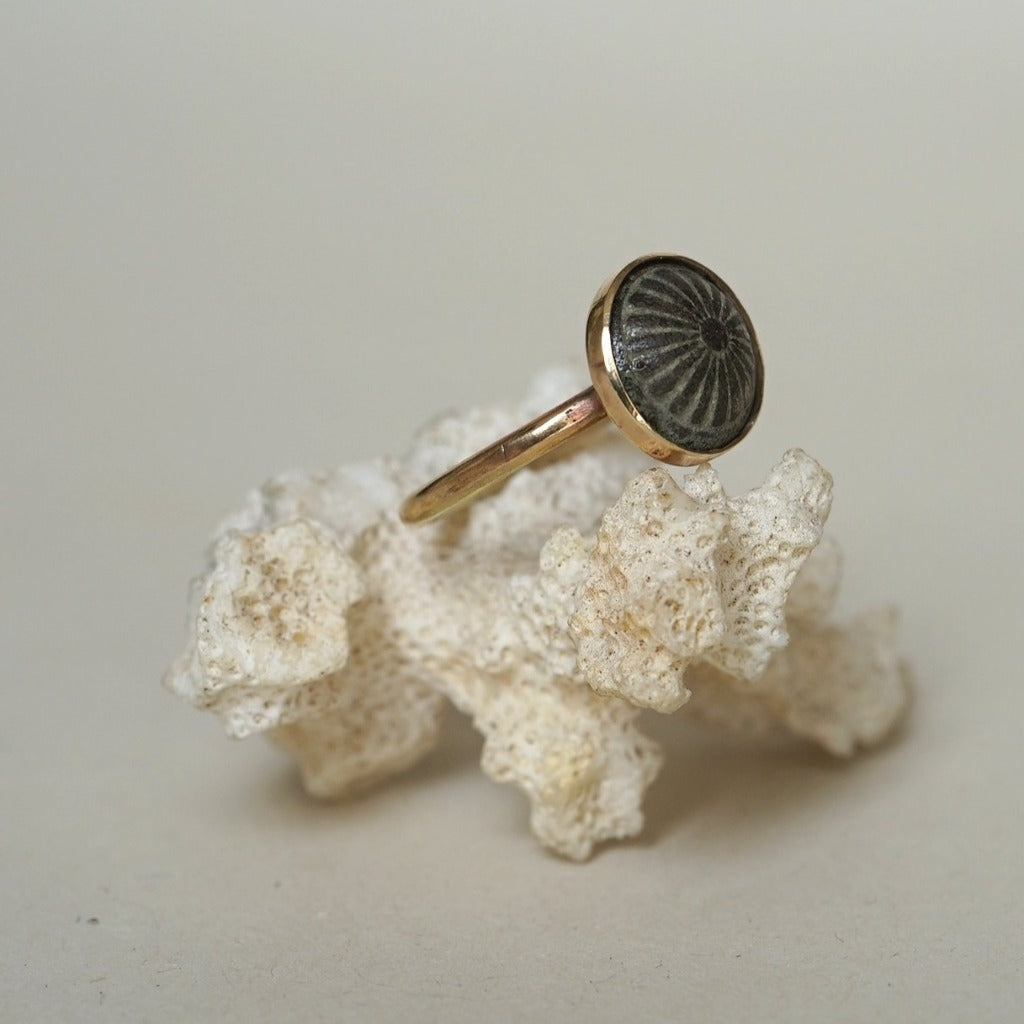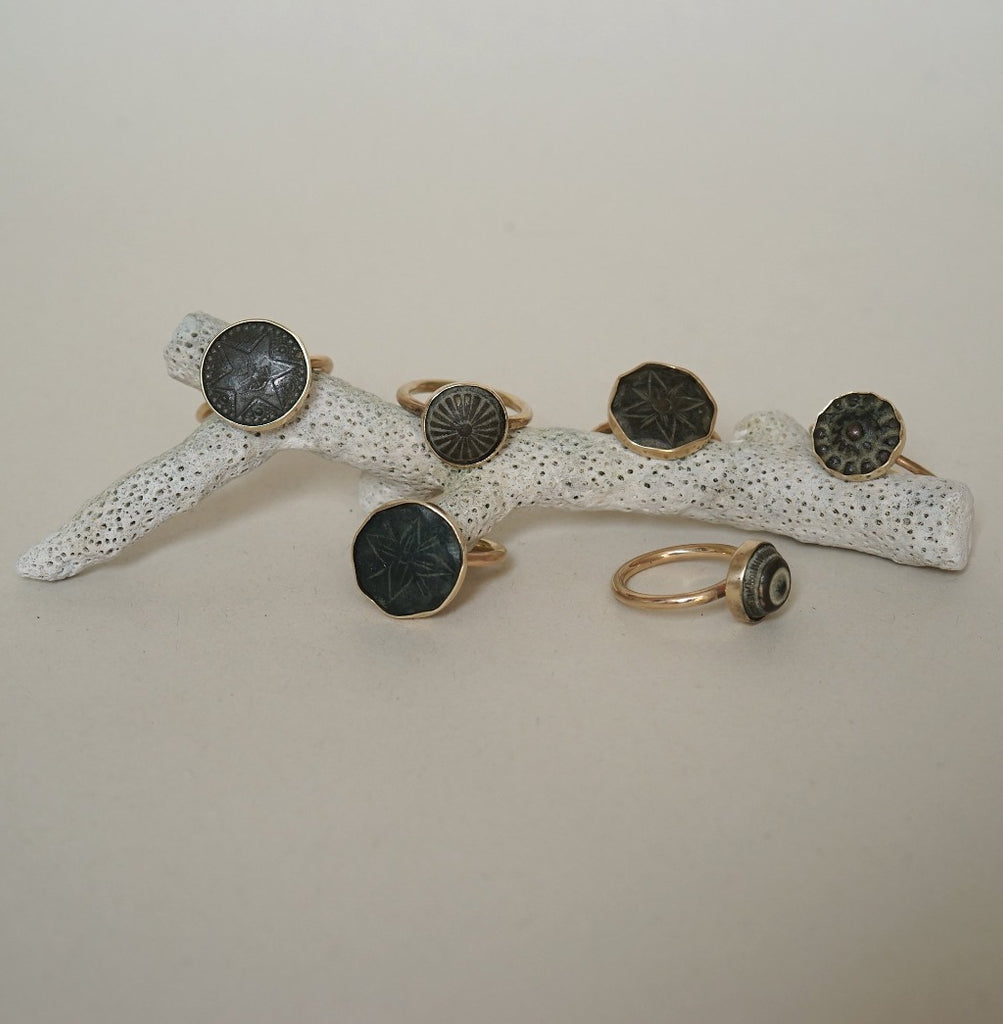 £345.00
£0.00
Gold and Bronze Sun Dome Ring
A unique gold and bronze ring hand made for Badger's Velvet made by one of our two jewellers.
This 17th/18thC bronze button began as a Spanish military uniform. A star form is engrained into the bronze alloy with a series of tiny dots around the outer edge. 
1.1cm diameter bronze.
The button has been set in a 9ct gold bezel then mounted onto a chunky gold wire band.
The bronze will slowly change colour with wear, the dark patina gradually wearing off to reveal the base gold/bronze tones.
A truly beautiful piece of handmade jewellery.
9ct Gold, Rolled Gold, Bronze.
Size K