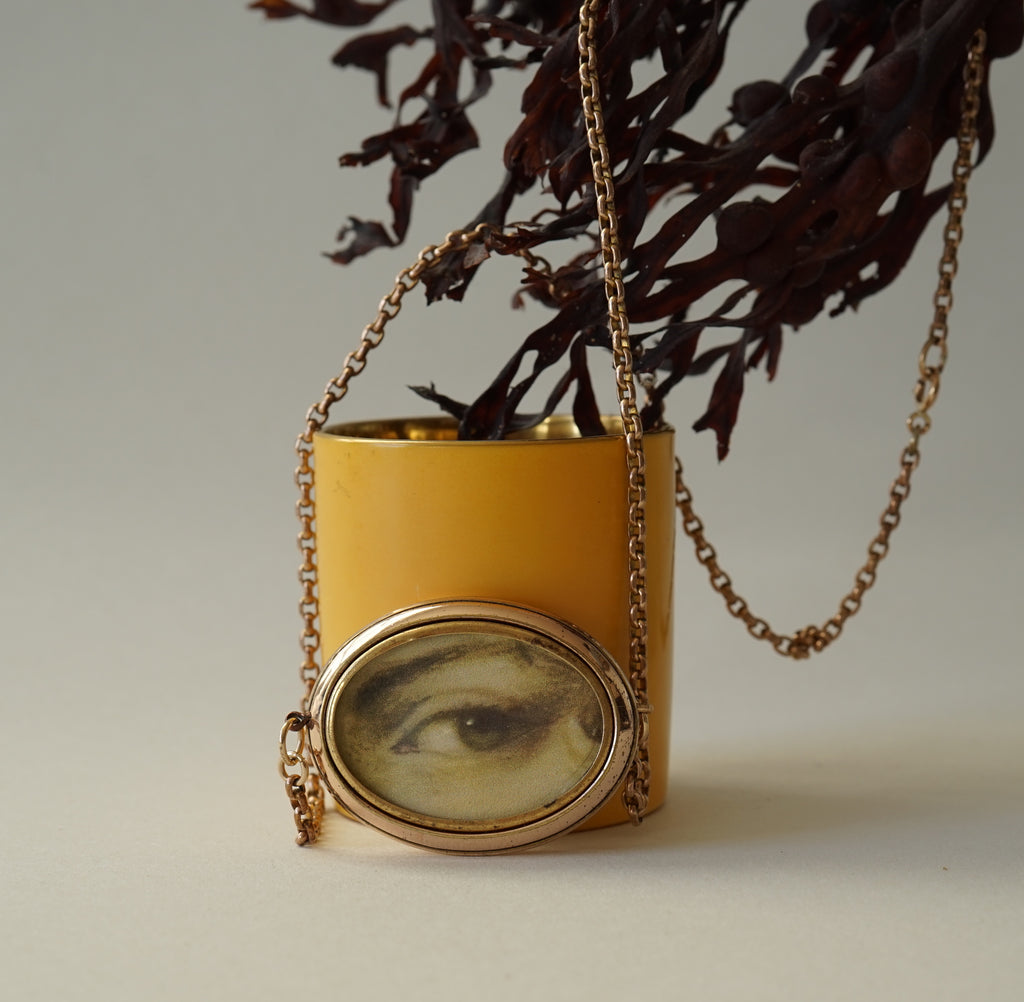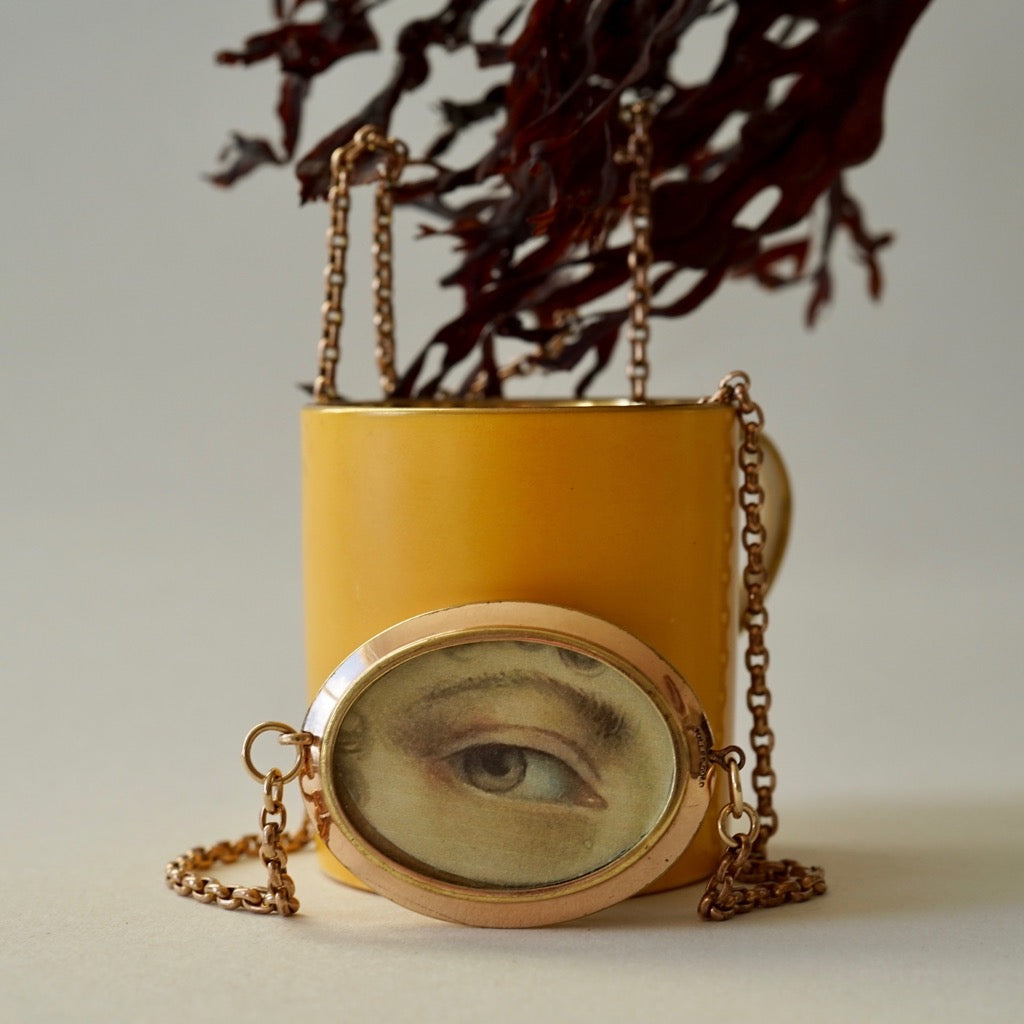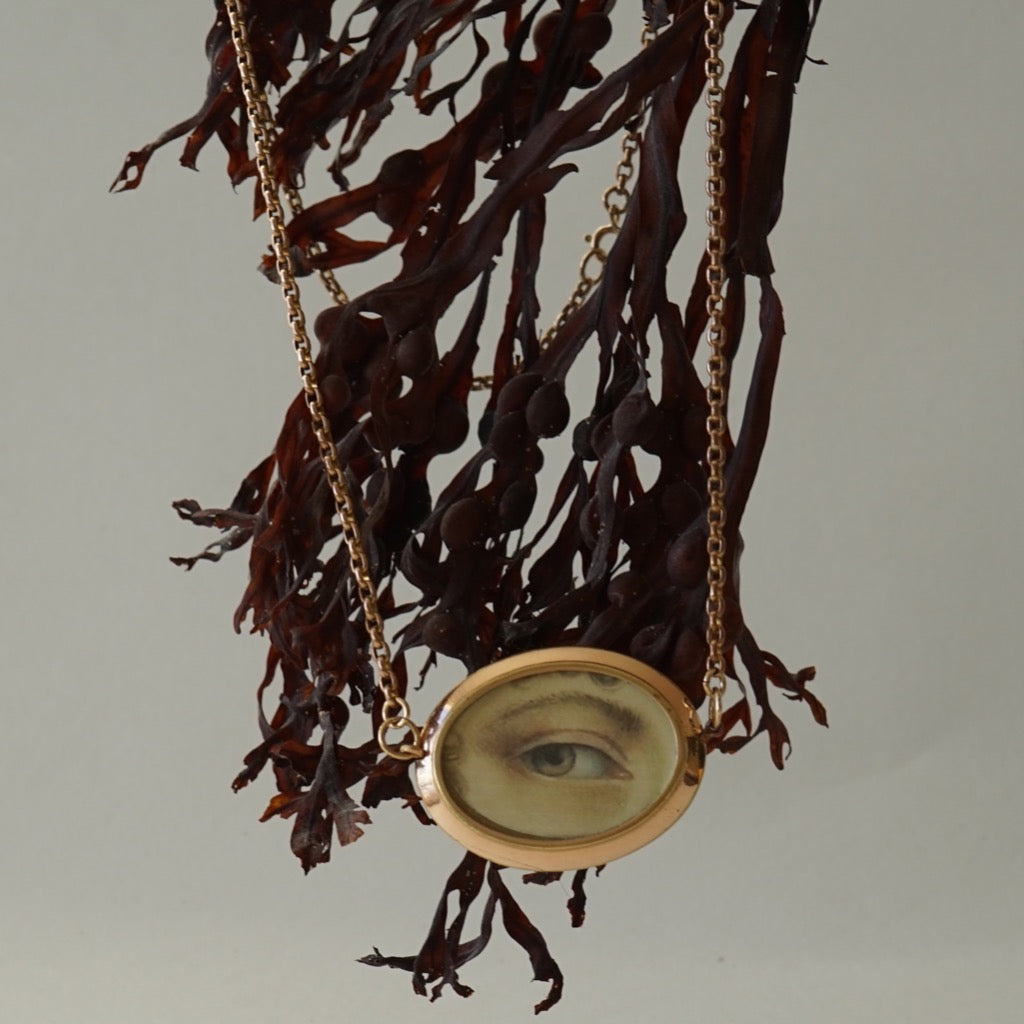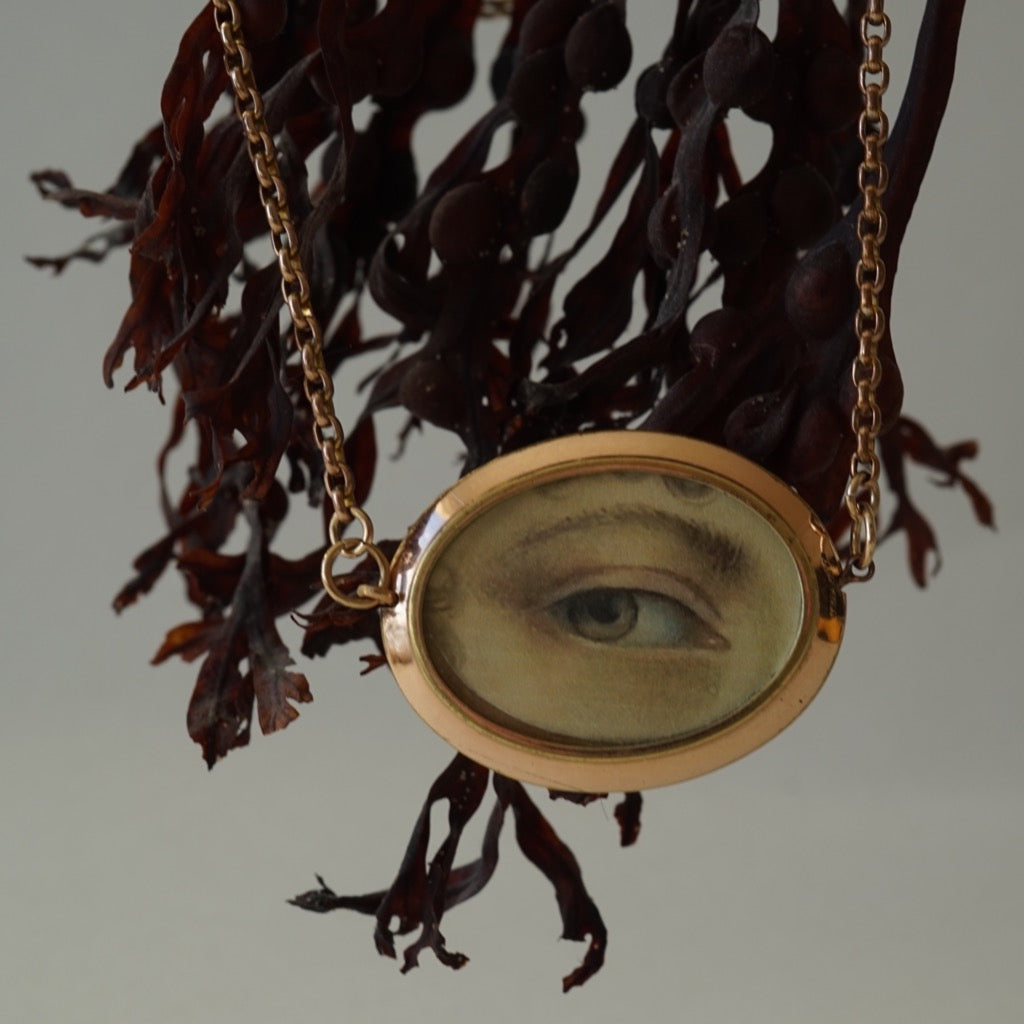 $442.00
$0.00
Gold Lover's Eye Double Sided Locket and Belcher Chain Necklace
Lover's Eye jewellery became popular in the Georgian period.
Affluent individuals would commission hand painted miniatures which were encased into precious pieces of jewellery worn as secret valentines to their lovers. Often only the possessor and the portrait subject would know of the existence. 

We have created this fabulous necklace using an original Victorian Gold locket (it still has its original glass too). This piece is double sided and we have replaced the old  photographs with 2 individual fine copies of original hand painted Georgian lover's eyes.
The locket hangs from an original 20" Victorian belcher chain .
This piece of unique Badger's Velvet jewellery really is magnificent.
Victorian rolled gold 

Chain length 20" (51cm)
Bezel Diameter 2" (50mm ) approx
Eye diameter 1 ¼ " (3cm) approx
Overall length 22.5" (58cm) approx.