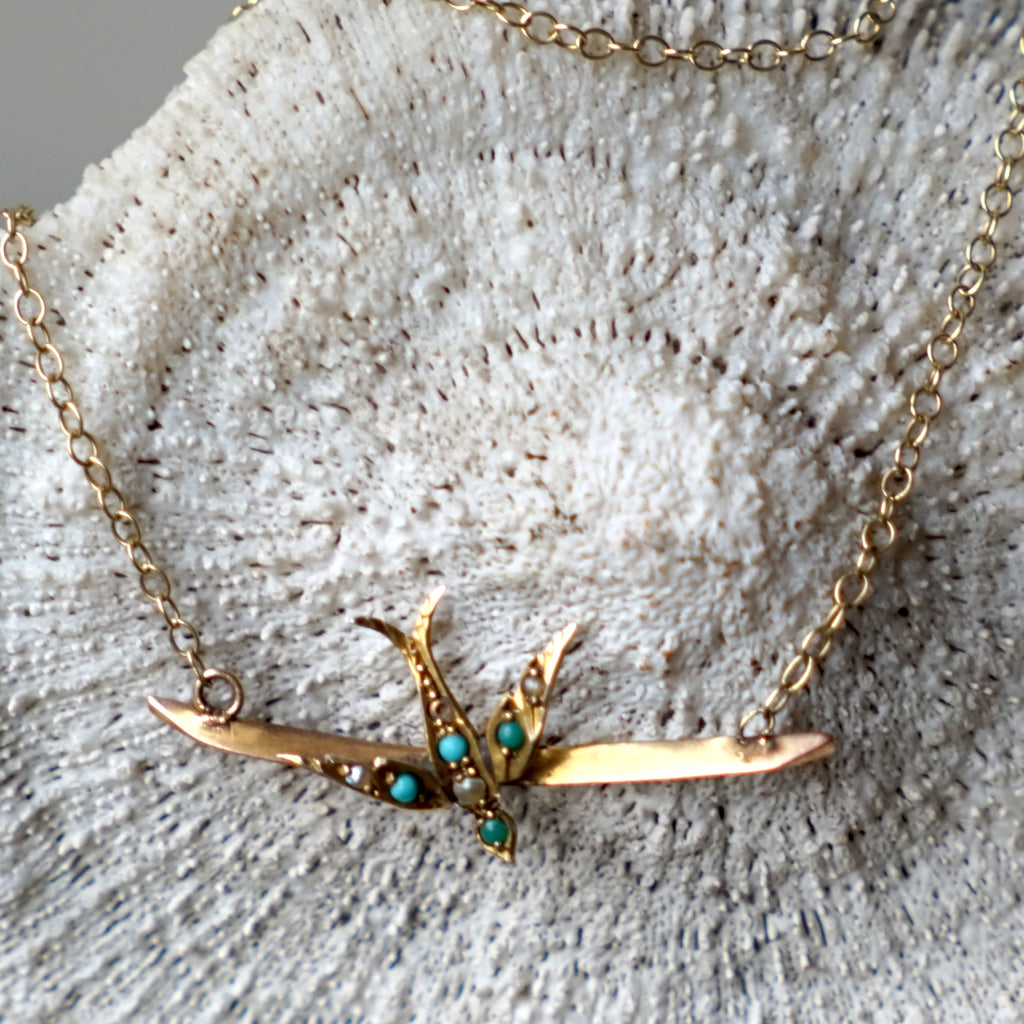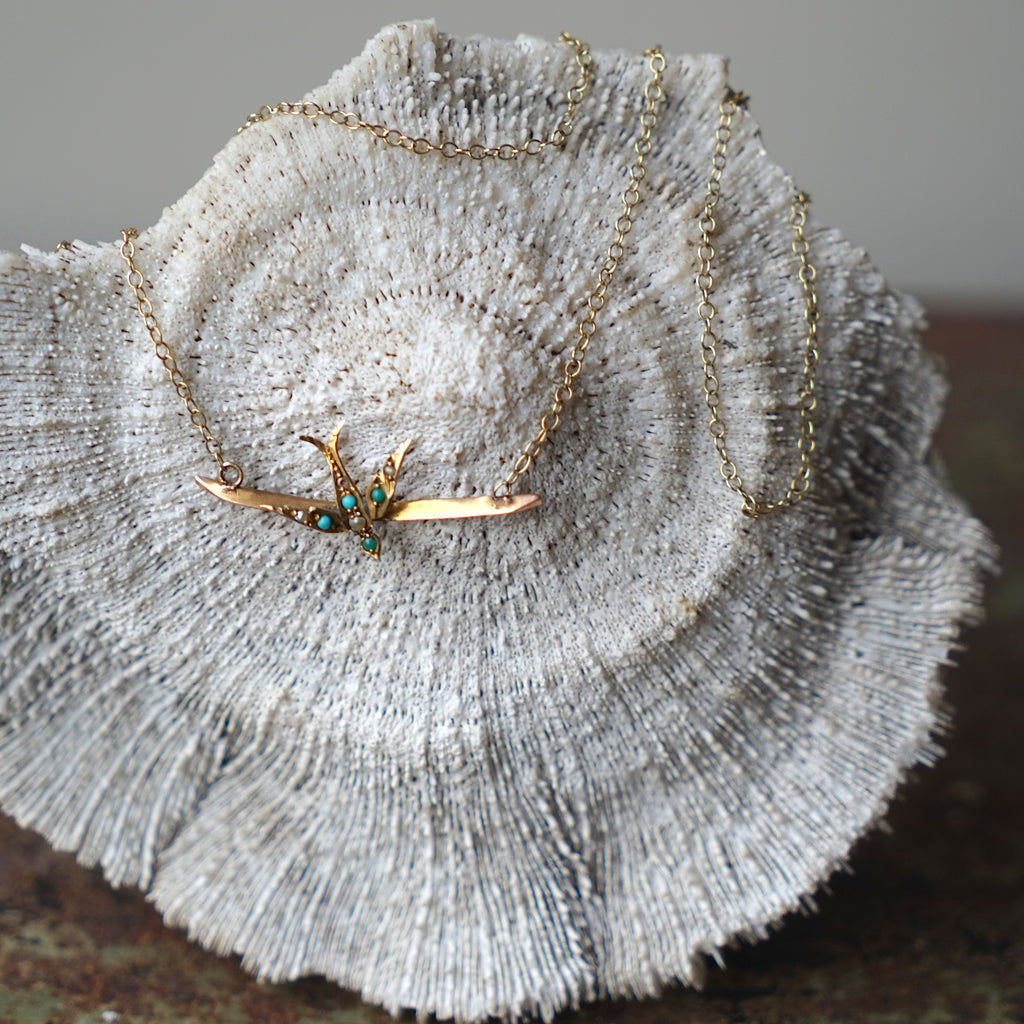 £325.00
£0.00
Gold Swallow Necklace
A wonderful Victorian 9ct Gold Swallow brooch has been reformed into a unique necklace. The brooch has been attached to a fine 18" gold belcher chain by Badger's Velvet artisan goldsmith in her Oxford workshop.
The swallow has turquoise and seed pearls to highlight the wings and body and an extended gold bar symbolising flight and freedom.
As with all BV's jewellery, this piece is a one off.