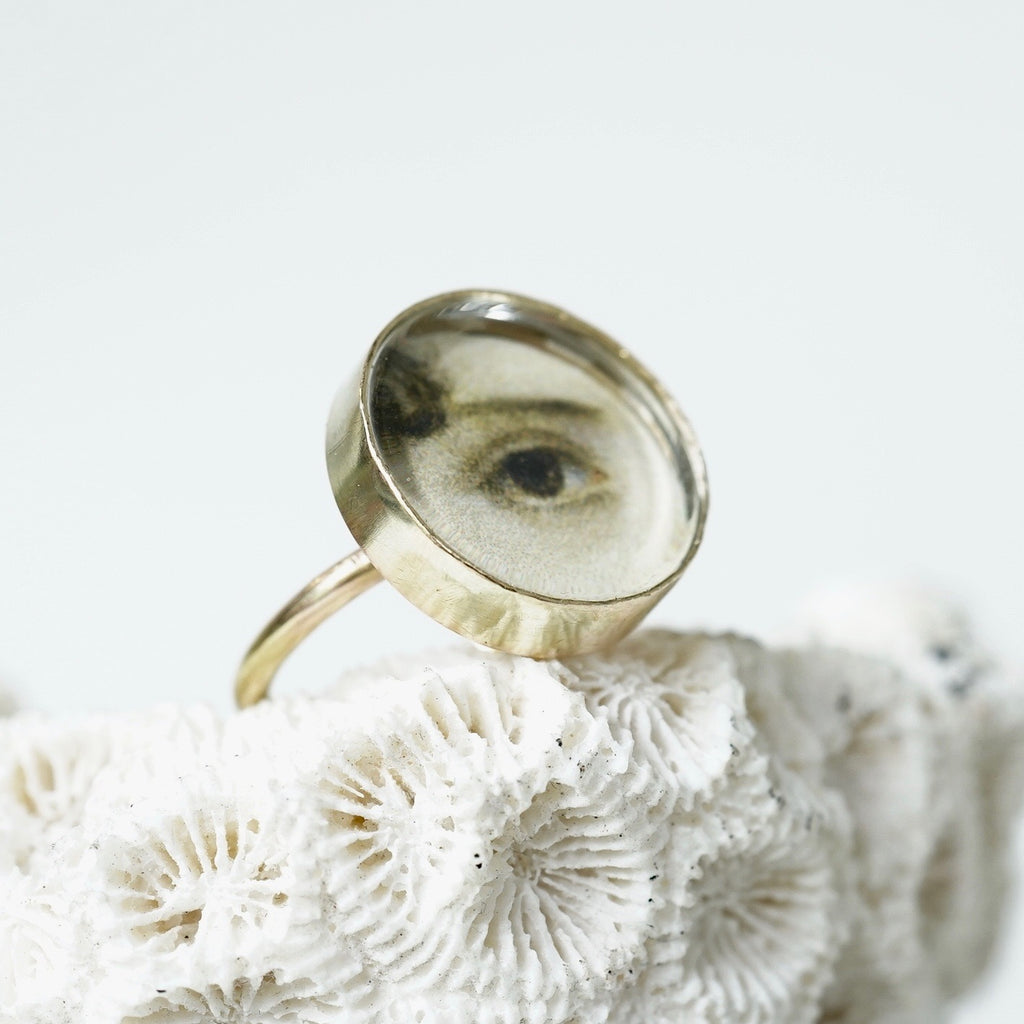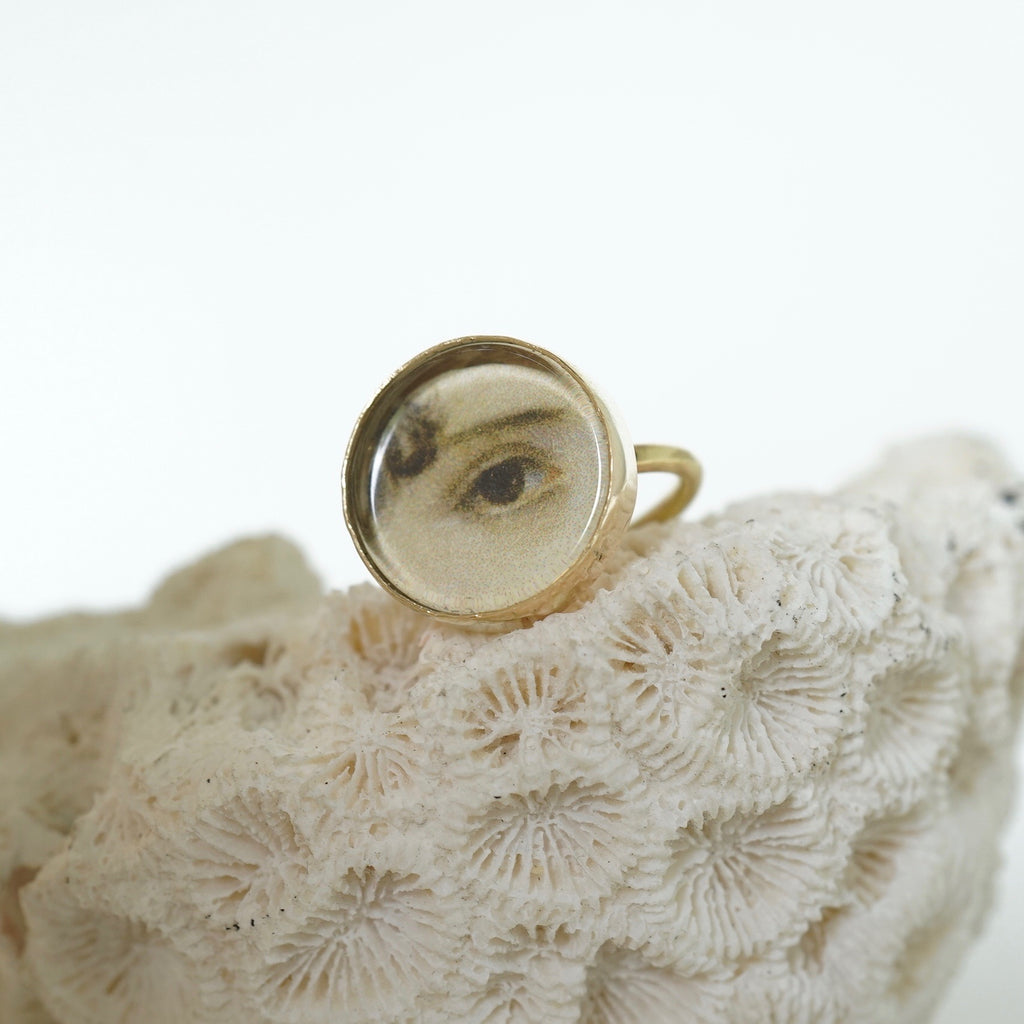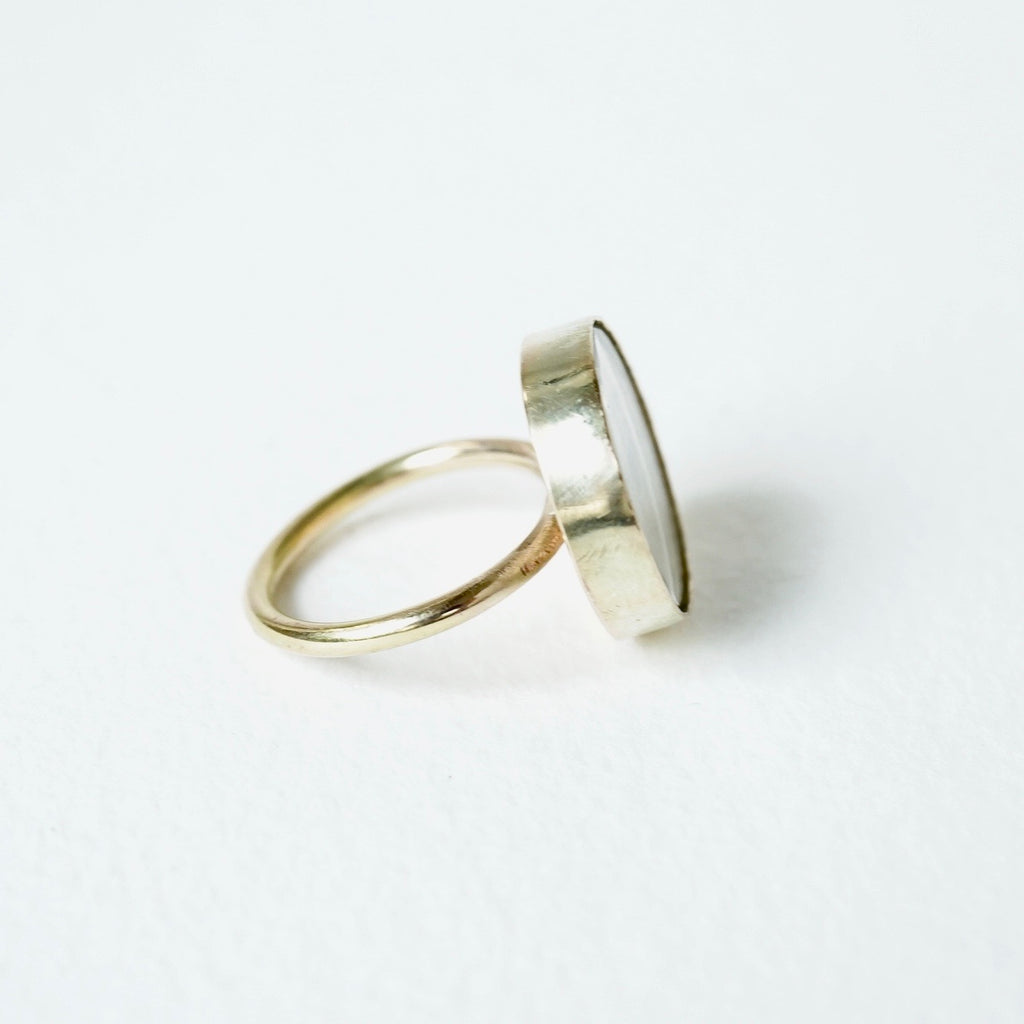 £255.00
£0.00
Lover's Eye Gold Ring
Lover's Eye Rings became popular in the Georgian period.
Affluent individuals would commission hand painted miniatures which were encased into precious pieces of jewellery worn as secret valentines to their lovers. Often only the possessor and the portrait subject would know of the existence. 

We have created this limited edition ring encasing a copy of an original hand painted Georgian eye in a 9ct gold bezel mounted onto a gold band.
Bezel Diameter 18mm
9ct Gold and gold fill.
This ring is made to order so please add ring size at checkout and allow 2 weeks for delivery.

Click this link to the Guardian to read about Lover's eye rings.