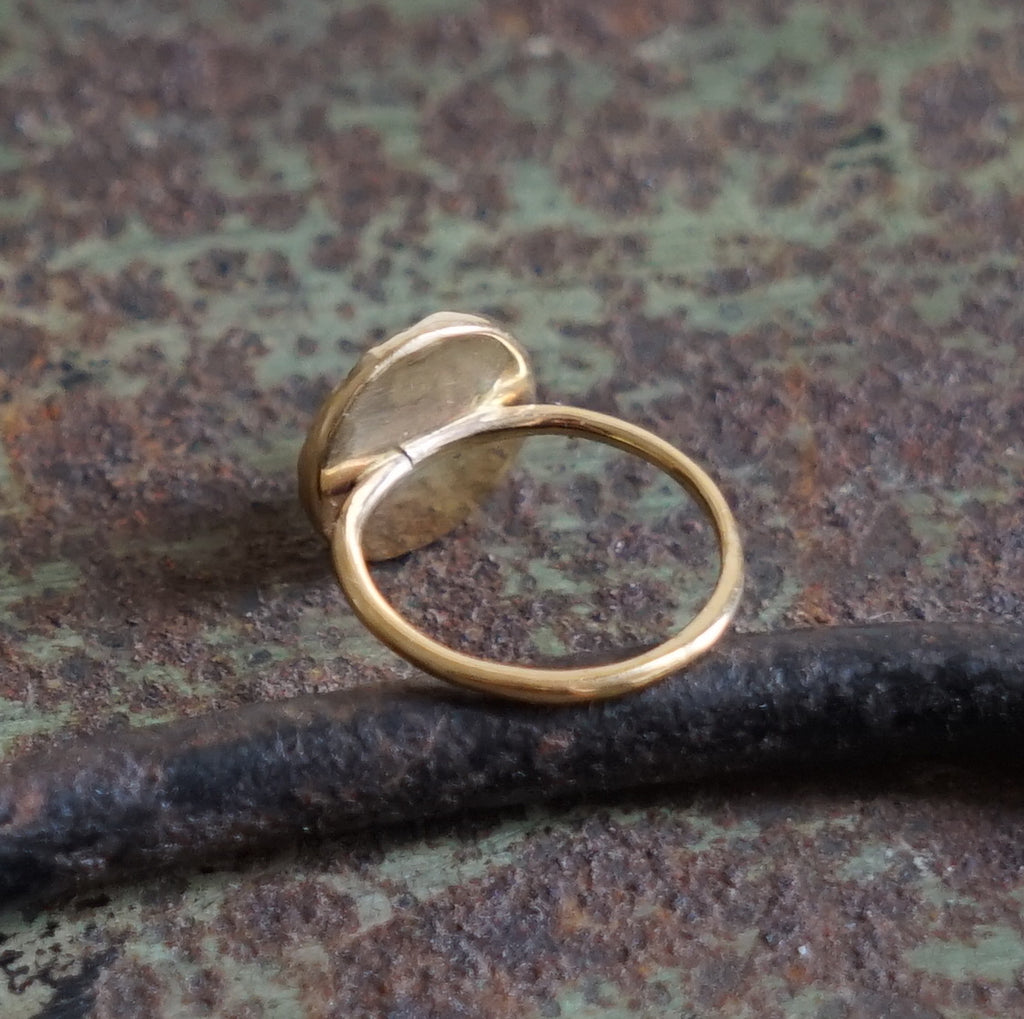 £425.00
£0.00
9ct Gold Ring with Bronze Inset.
A unique fabulous gold ring hand made for Badger's Velvet in Oxford England by our goldsmith. 
A medieval bronze disc, most likely a button, it is made up of concentric raised circles and has the appearance of a fossil or ammonite.
The disc has been set in a 9ct gold case then mounted onto a gold band.
A truly beautiful piece of handmade jewellery.
9ct Gold
Size J .
3.4grms