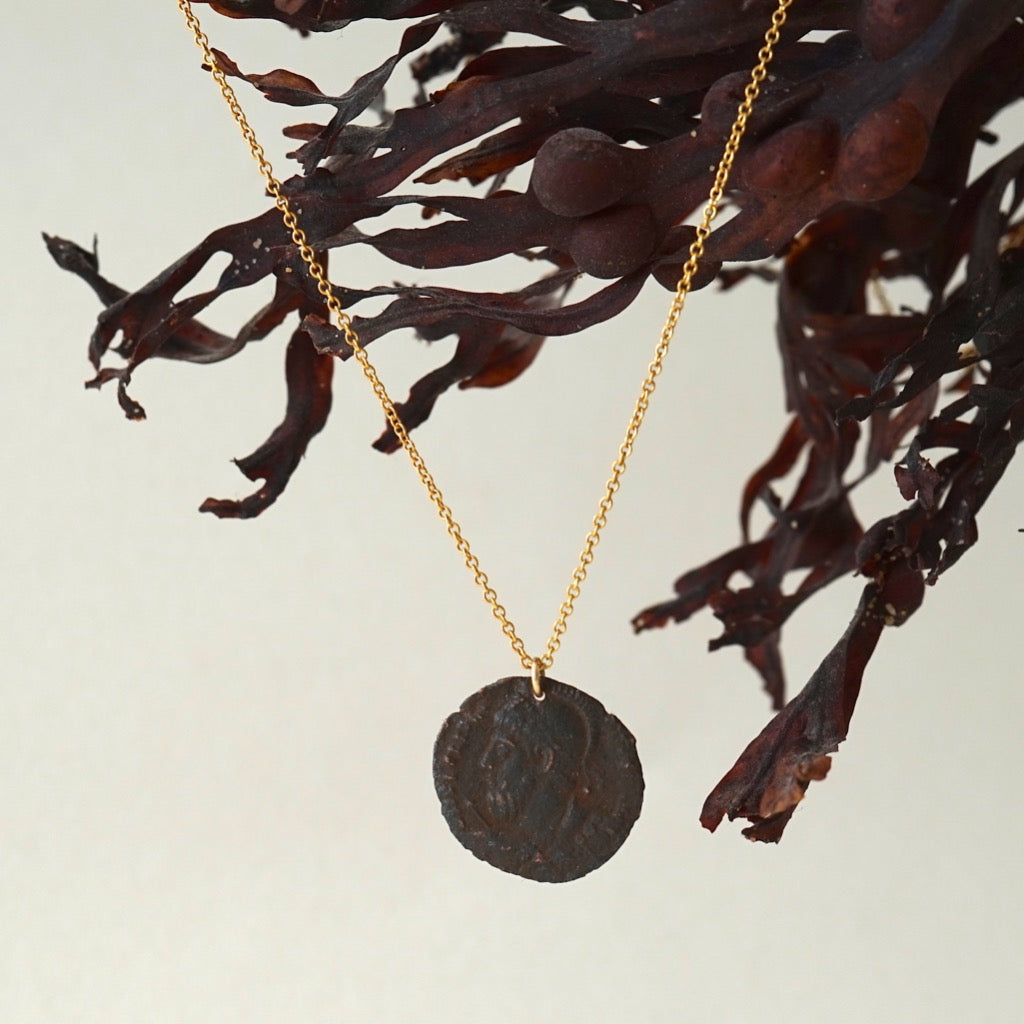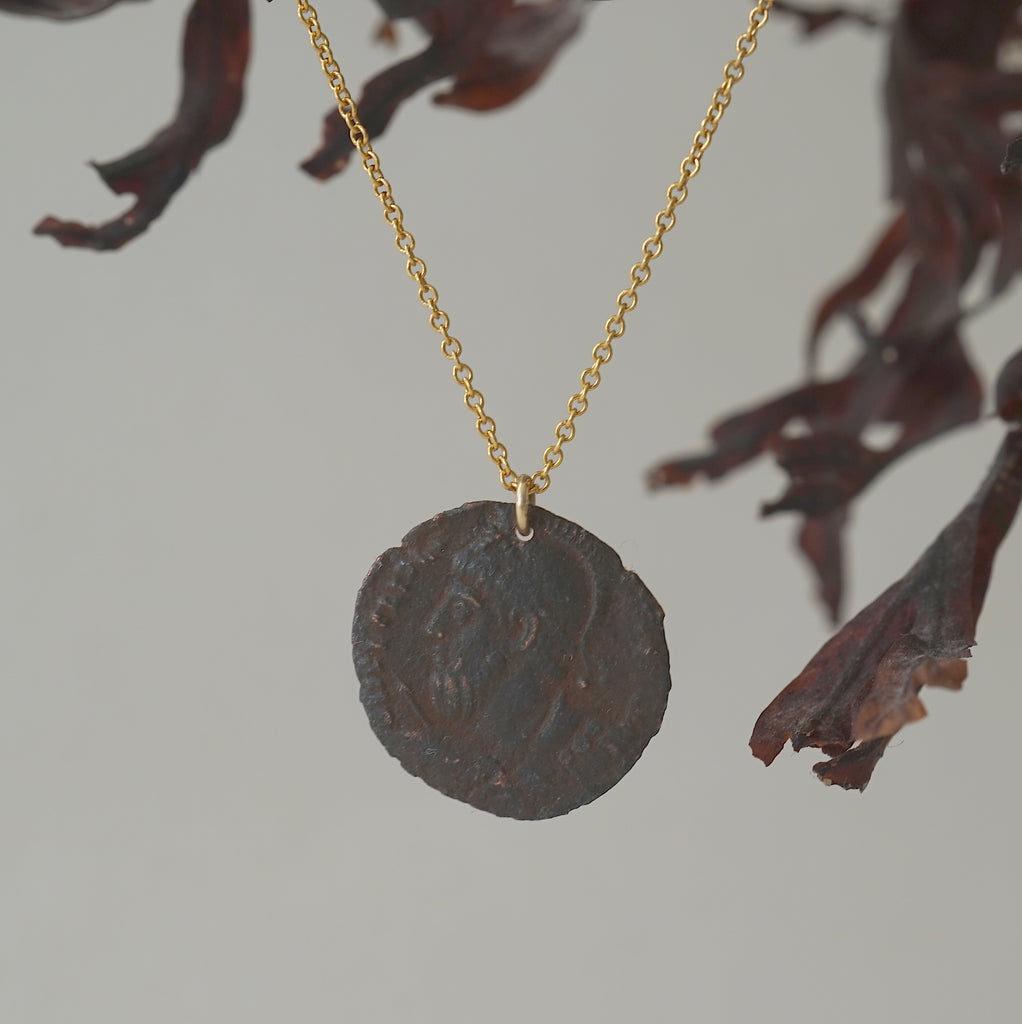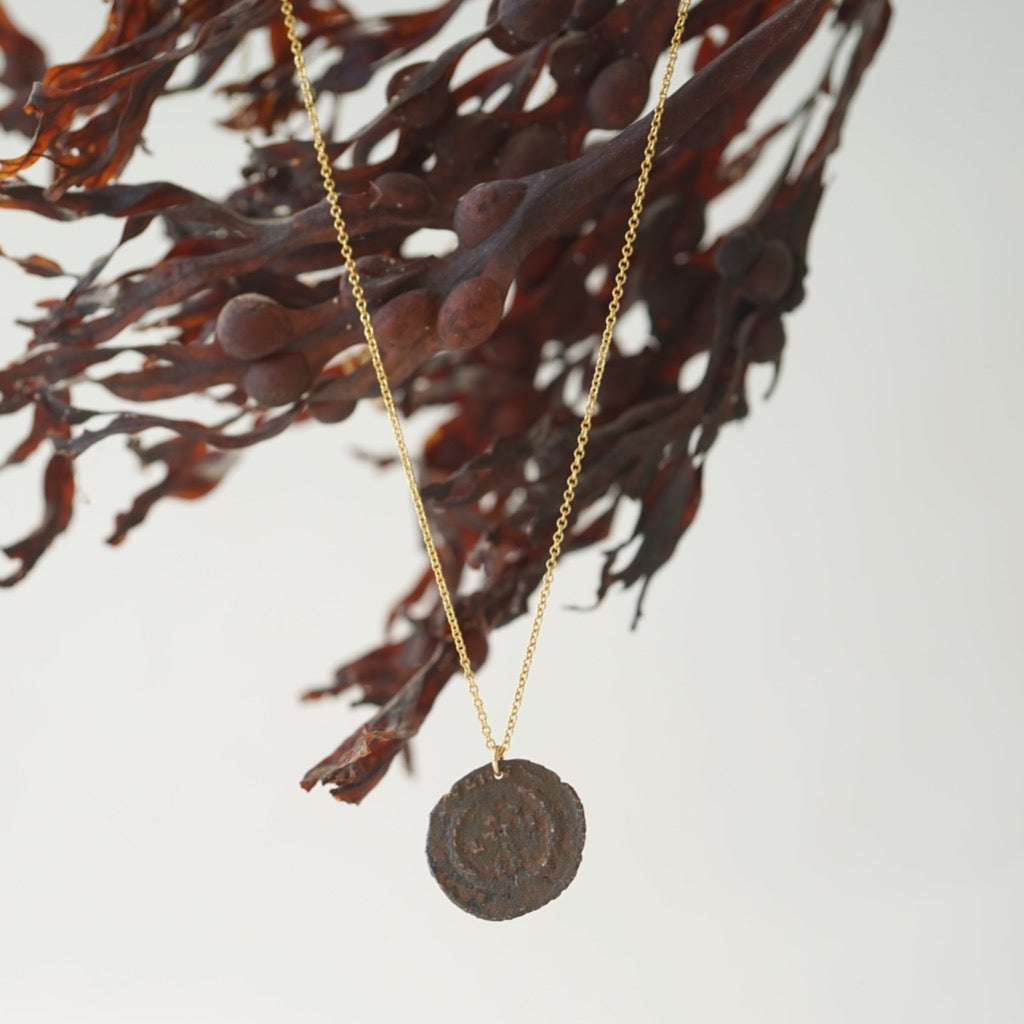 $250.00
$0.00
Roman Coin and Fine Belcher Chain Necklace
An original bronze Roman Coin hanging from a fine 18" 9ct gold Belcher chain. Between 1600 and 2000 years old.
The coin diameter is ¾" (2cm).
It shows an emperor on one side and a wreath pattern on the reverse. 
All Badger's Velvet jewellery is unique made using vintage pieces sourced around the world then re-purposed by one of our two jewellers into beautiful contemporary pieces.