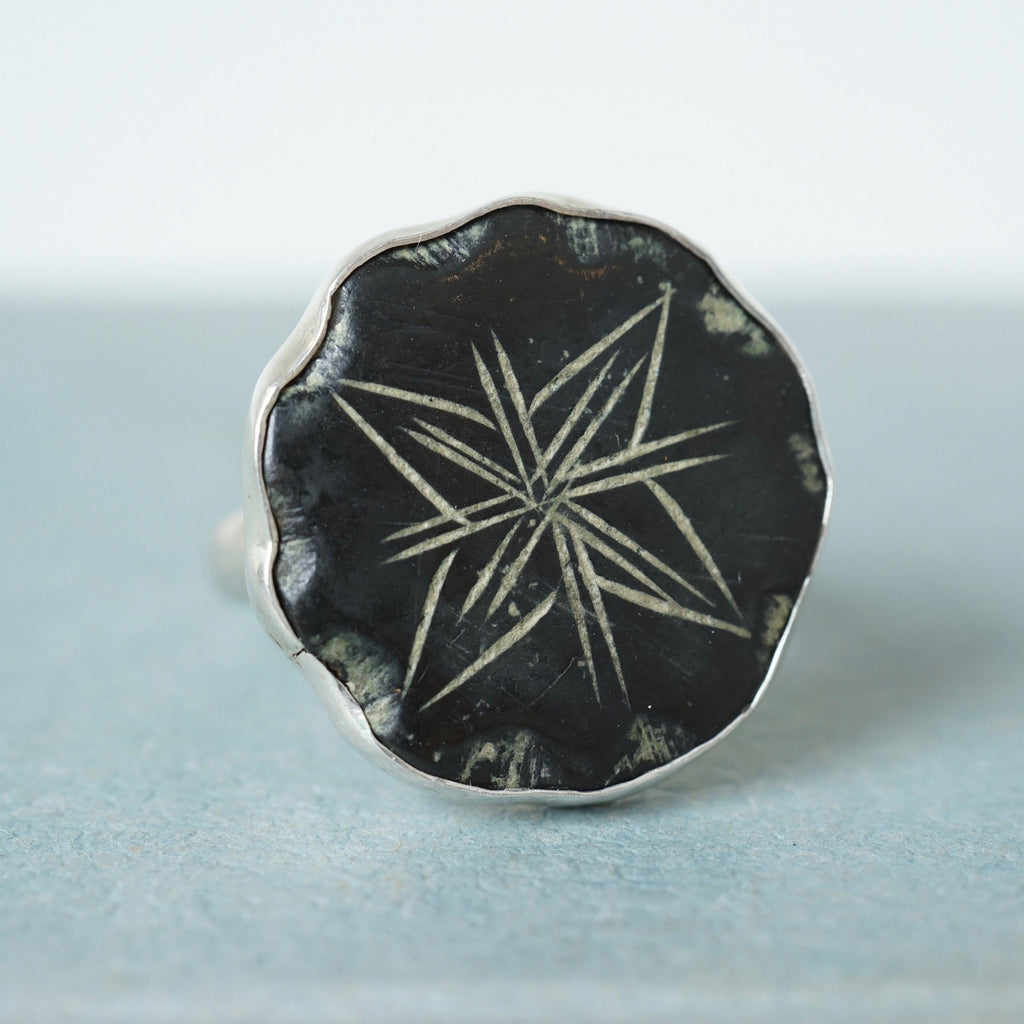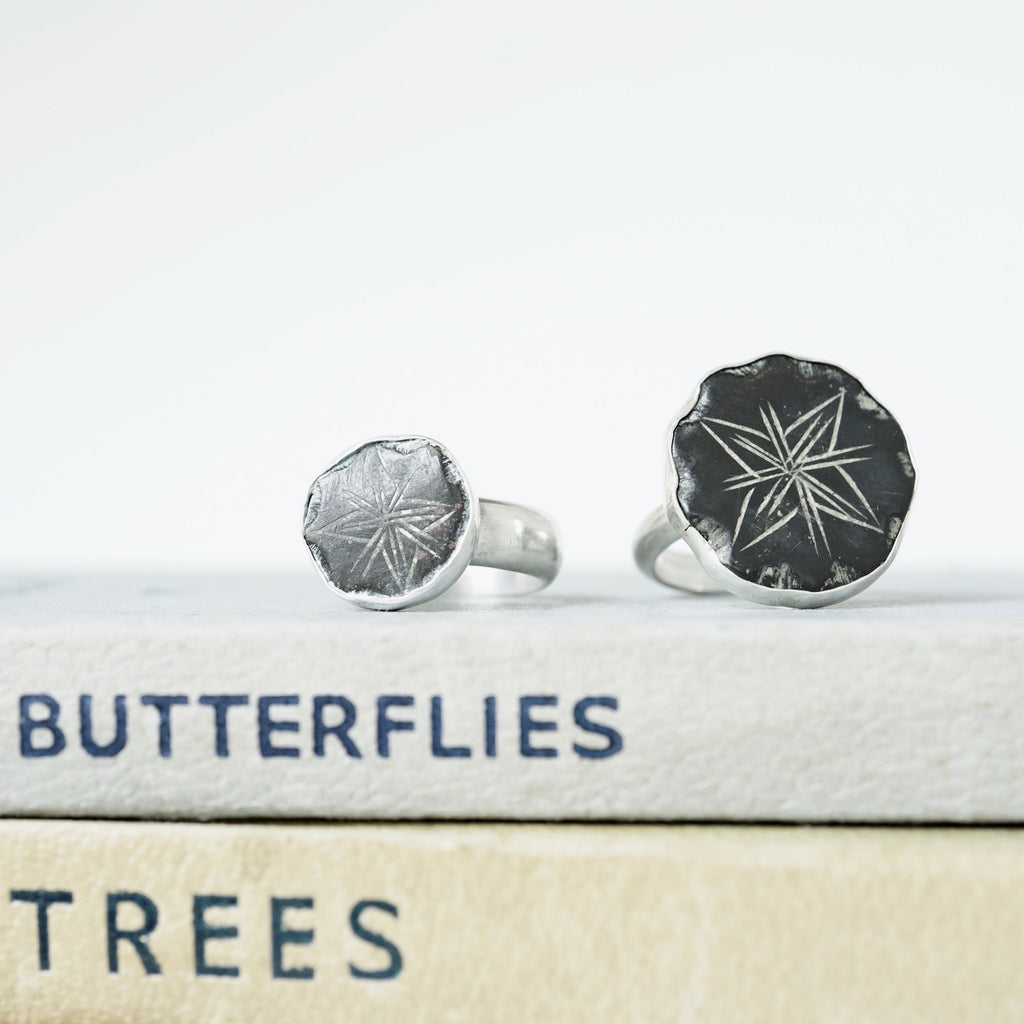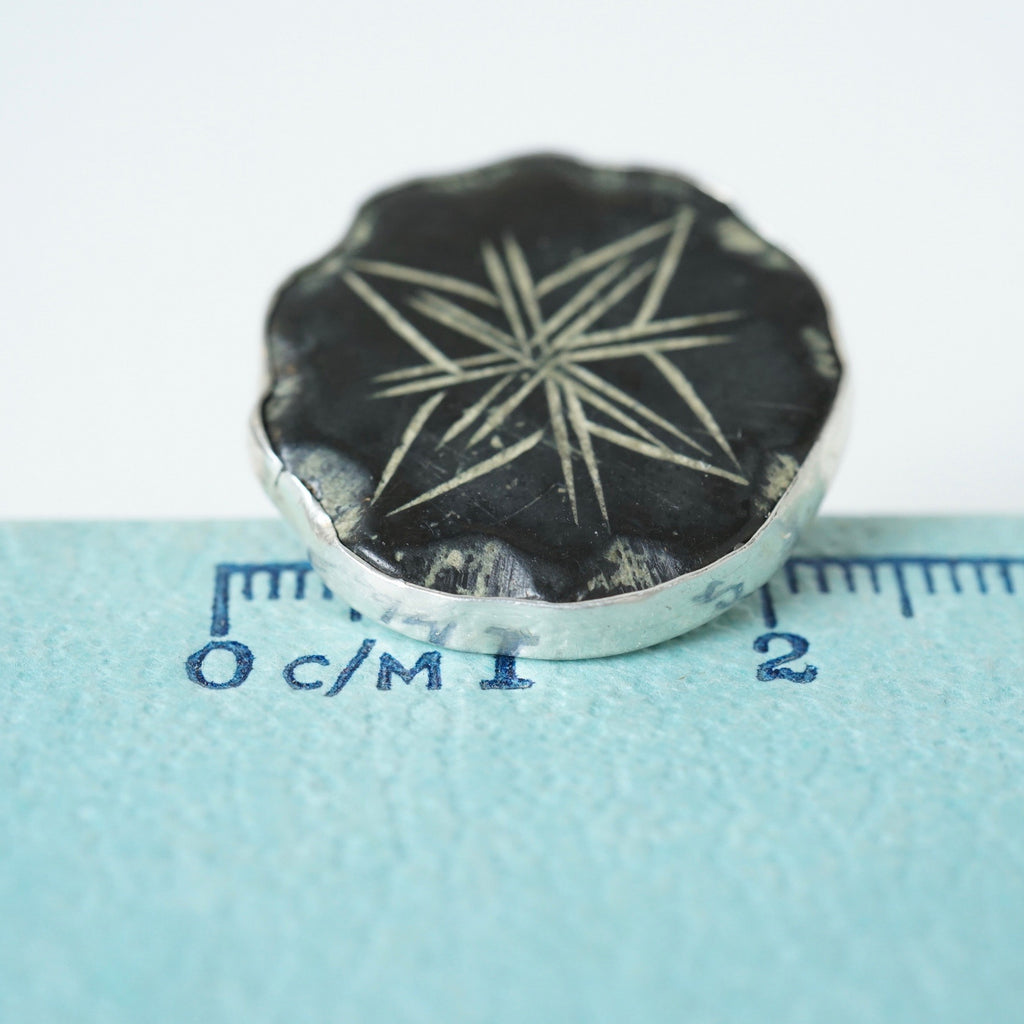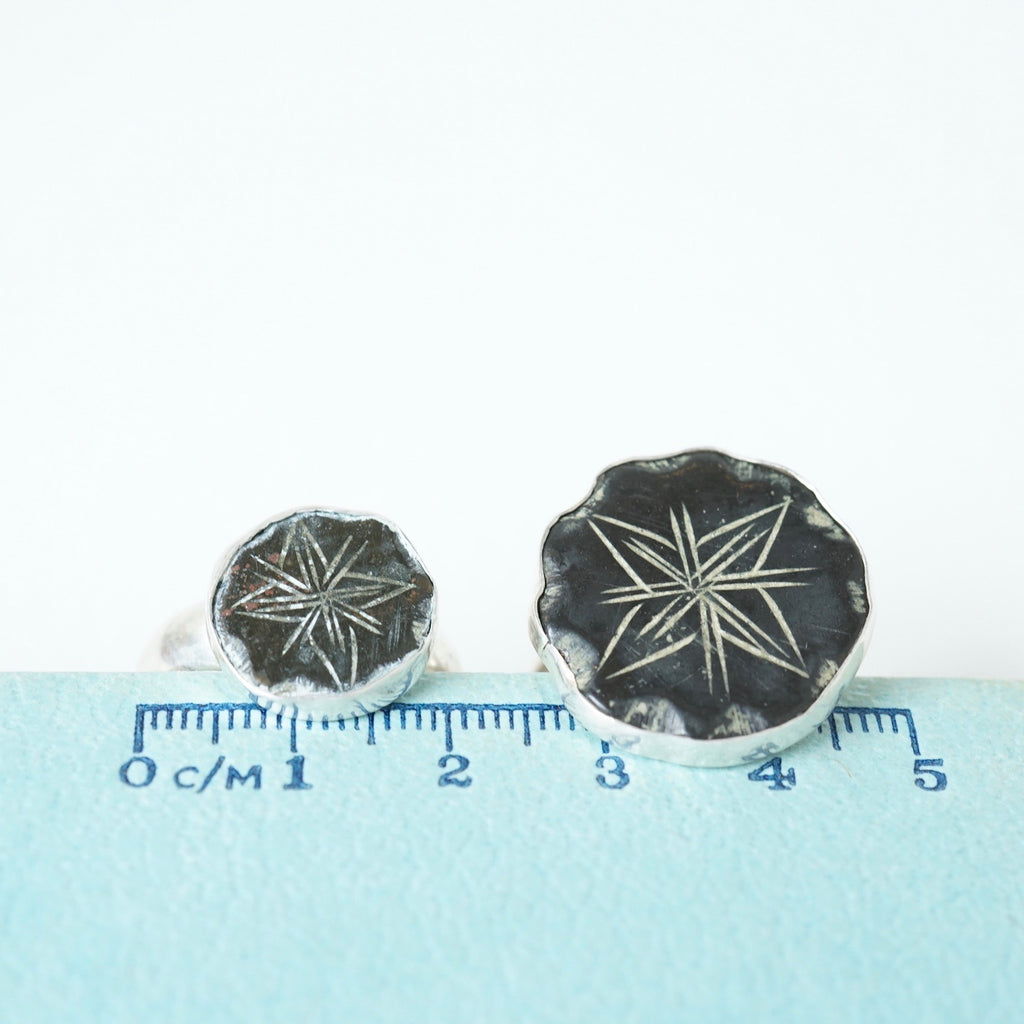 $199.00
$0.00
Silver and Bronze Large Star Ring
Badger's Velvet bronze button rings are beautiful and each is unique.
We purchased a collection of bronze buttons from a dealer in antiquities and are slowly creating one off pieces of jewellery from each. Set into a silver bezel and mounted onto a silver band the bronze will eventually start to show through as the dark patina wears off as the ring is worn and exposed to everyday use.
It is hard to date each piece. but they are believed to have been made between the 17th and 18th century.
Size UK Q, US 8

Diameter 22mm (approx)