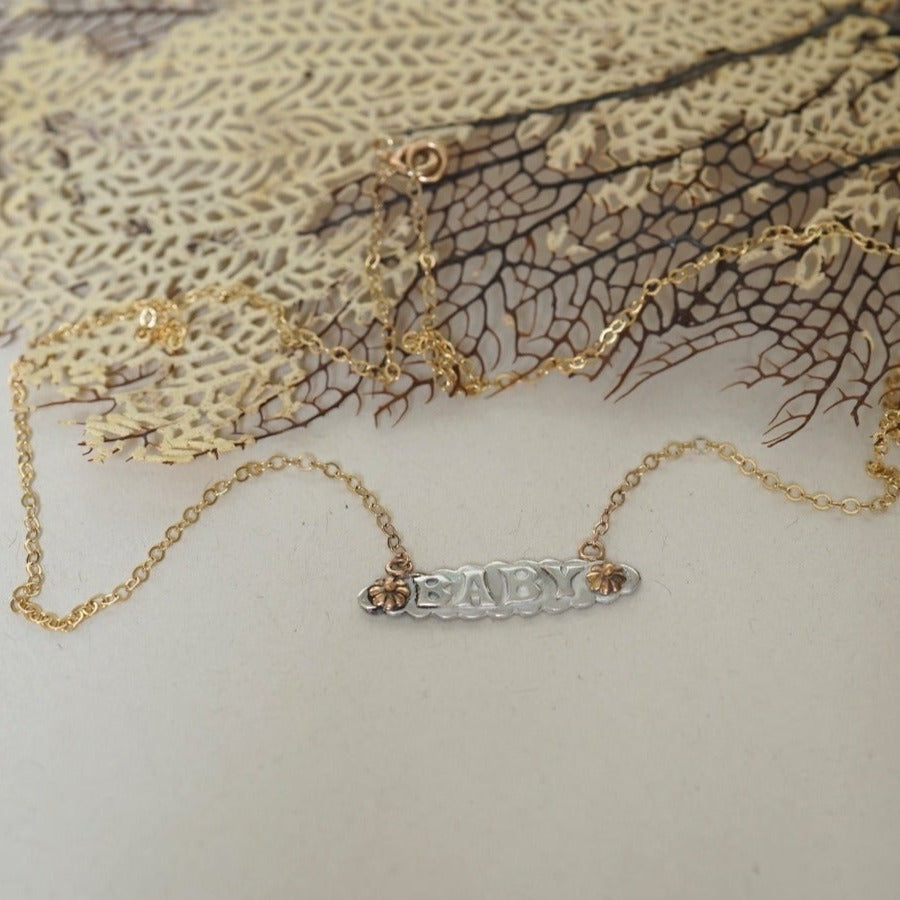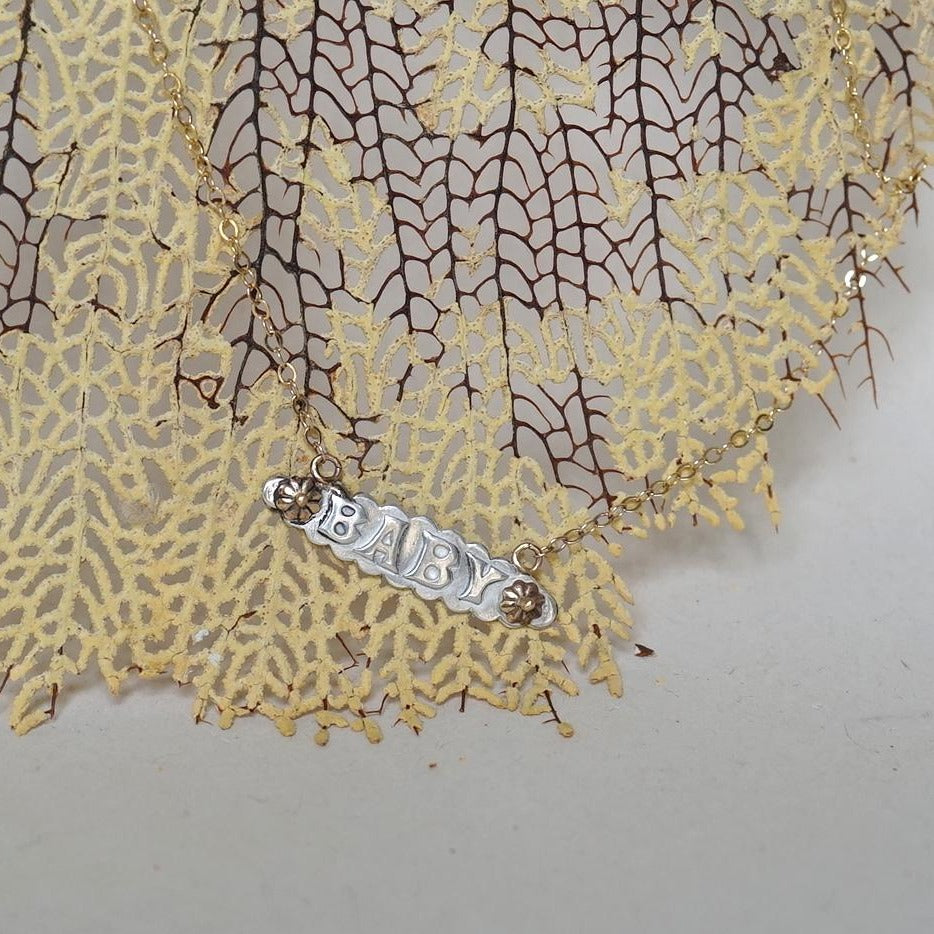 £175.00
£0.00
Silver and Gold Antique BABY Necklace
An antique silver B A B Y brooch has been transformed into a necklace.
This original piece has the word baby de-bossed into the surface and at either end we have added a gold flower from which hangs a gold chain.

We prefer the modern use of the word Baby as a term of endearment between lovers or family and have had this brooch re-purposed with the addition of a fine 9ct gold 19" (49cm) chain.
Silver

Gold fill
Overall length 52cm (20") 
Baby bar 3cm (1¼ ")