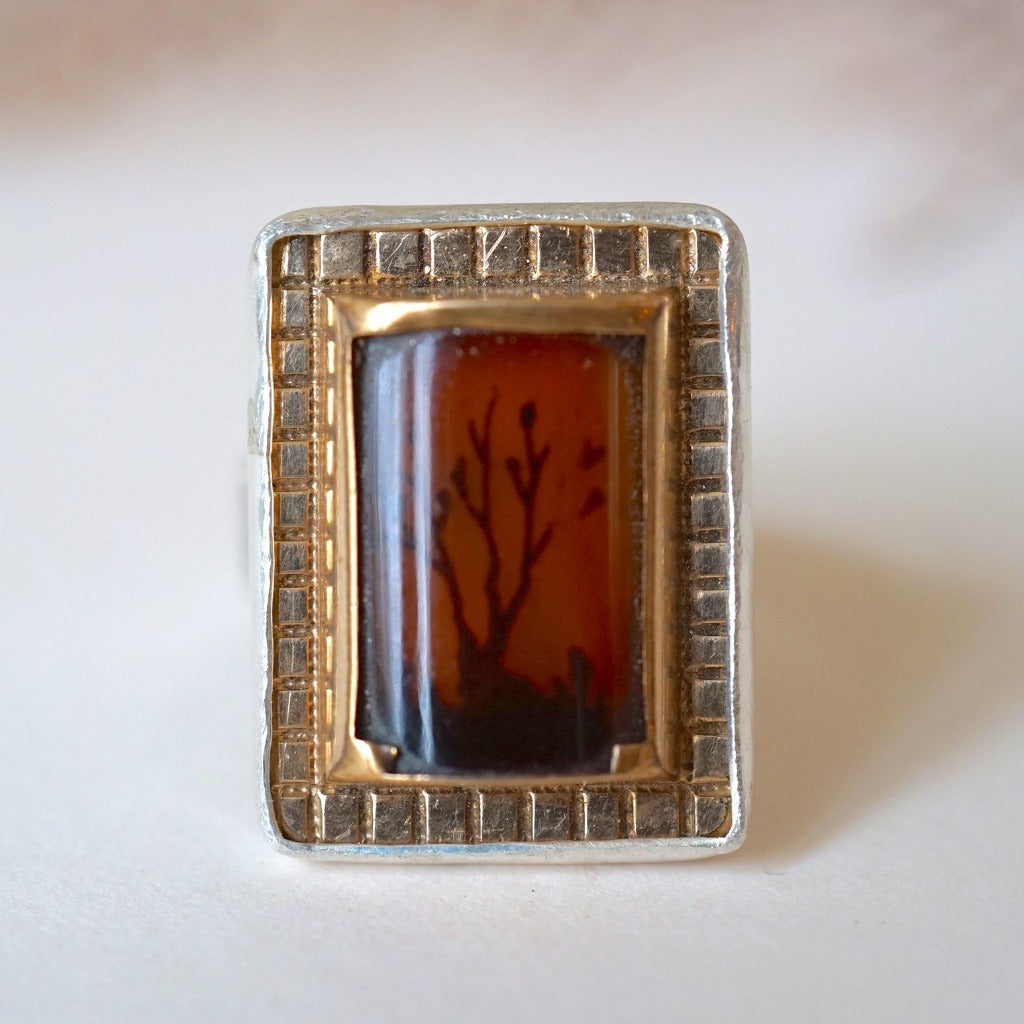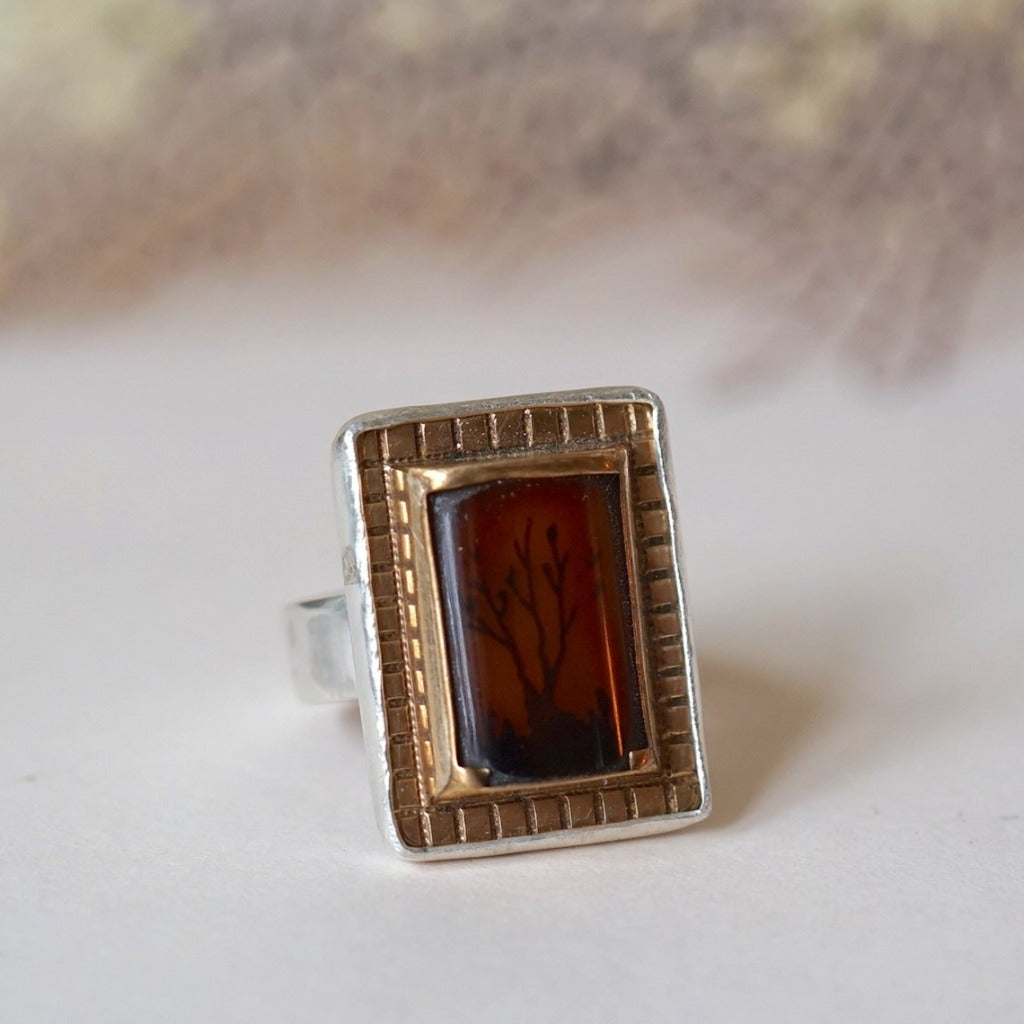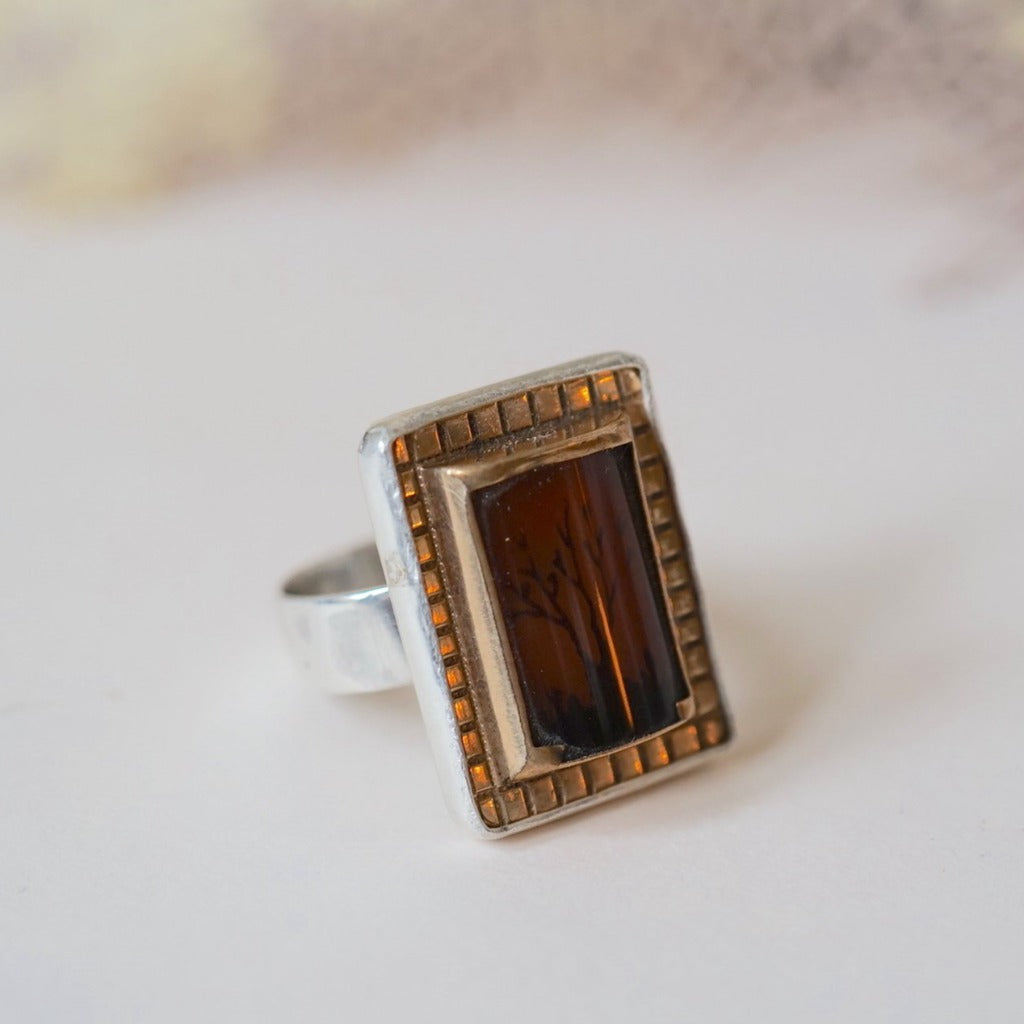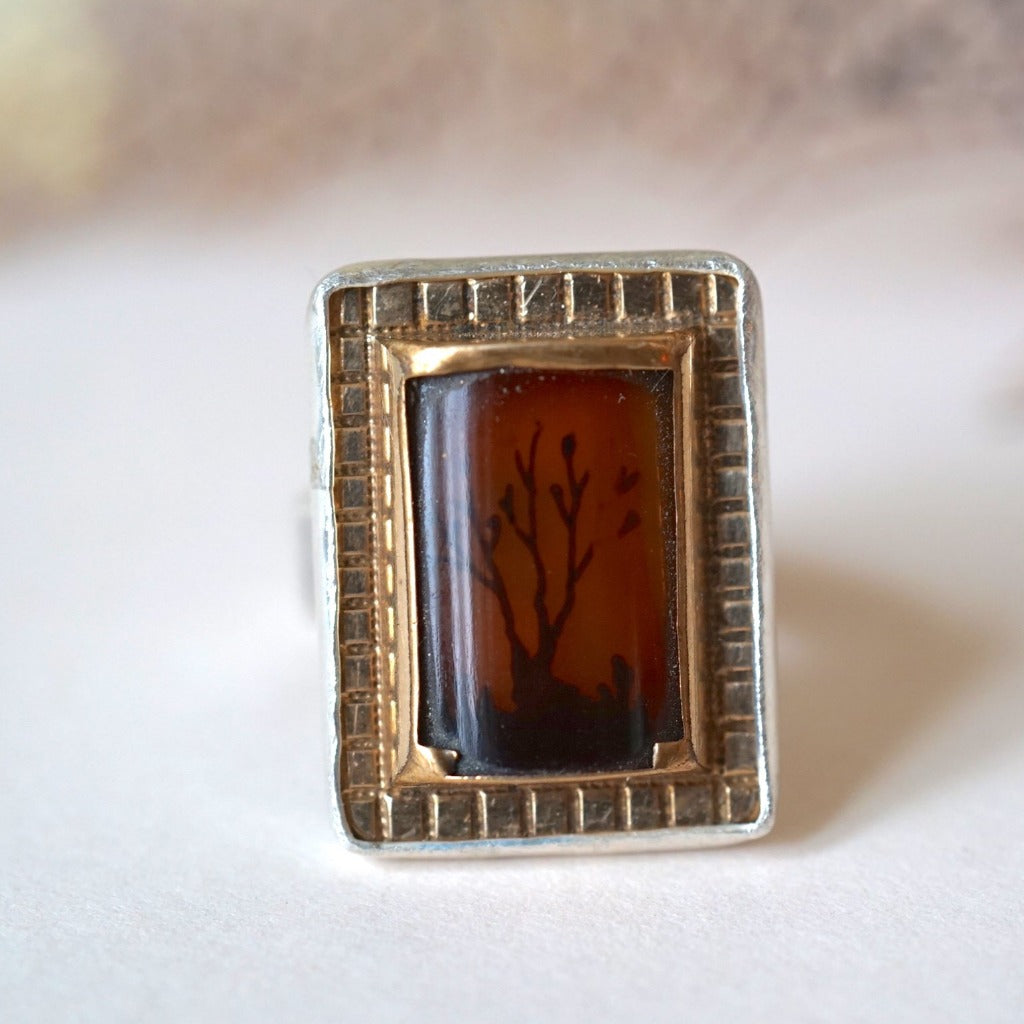 £195.00
£0.00
Silver and Gold Victorian Moss Agate Ring
We sourced a pair of Victorian cufflinks to make 2 stunning rings.
The stone is a hand painted Victorian agate painted  with a 'tree' to replicate moss agate. Both moss agate and hand painted agate were particularly popular among the Victorians in the mid to late 19thC.
The stone is in its original gold casing, mounted onto a new silver plate and 5mm wide band making a stunning beautiful heirloom Badger's Velvet ring. 

Size UK M. US  6¼ 
The partner ring is size L and is here 
Stone & setting  10mm x 20mm approx