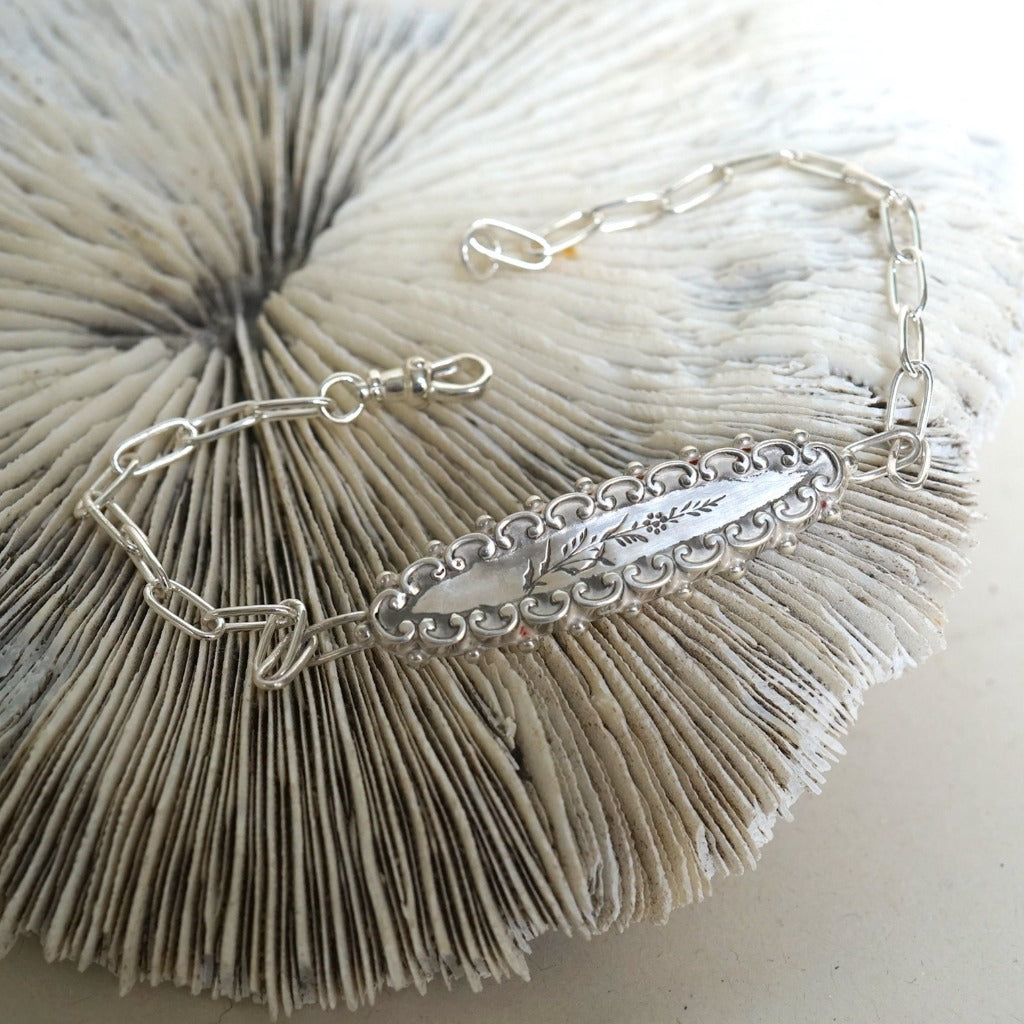 £145.00
£0.00
Silver Victorian Oval Brooch Bracelet.
This beautiful bracelet is made from a Victorian silver brooch, oval in shape and etched with a floral stem pattern. The outer edge is surrounded by scrolls and small silver balls.
We have removed the brooch back and added a silver paperclip style chain and an albert style clasp.
Overall length is 8" (20cm)
The length can be adjusted by attaching the clasp to any of the silver links
All Badger's Velvet jewellery is unique made using vintage pieces sourced around the world then re-purposed by one of our jewellers.