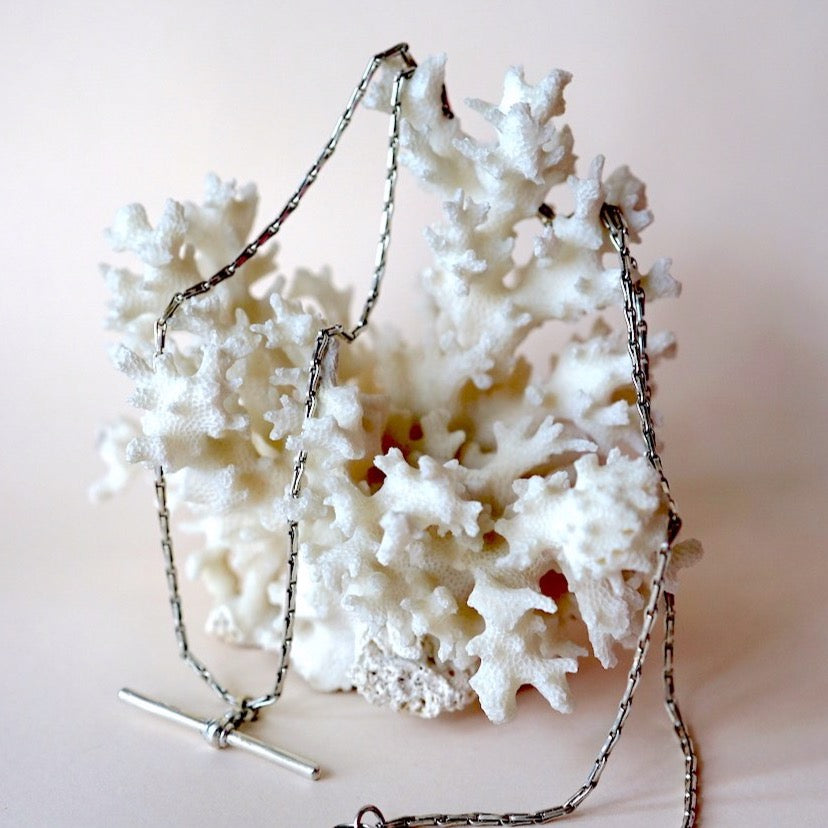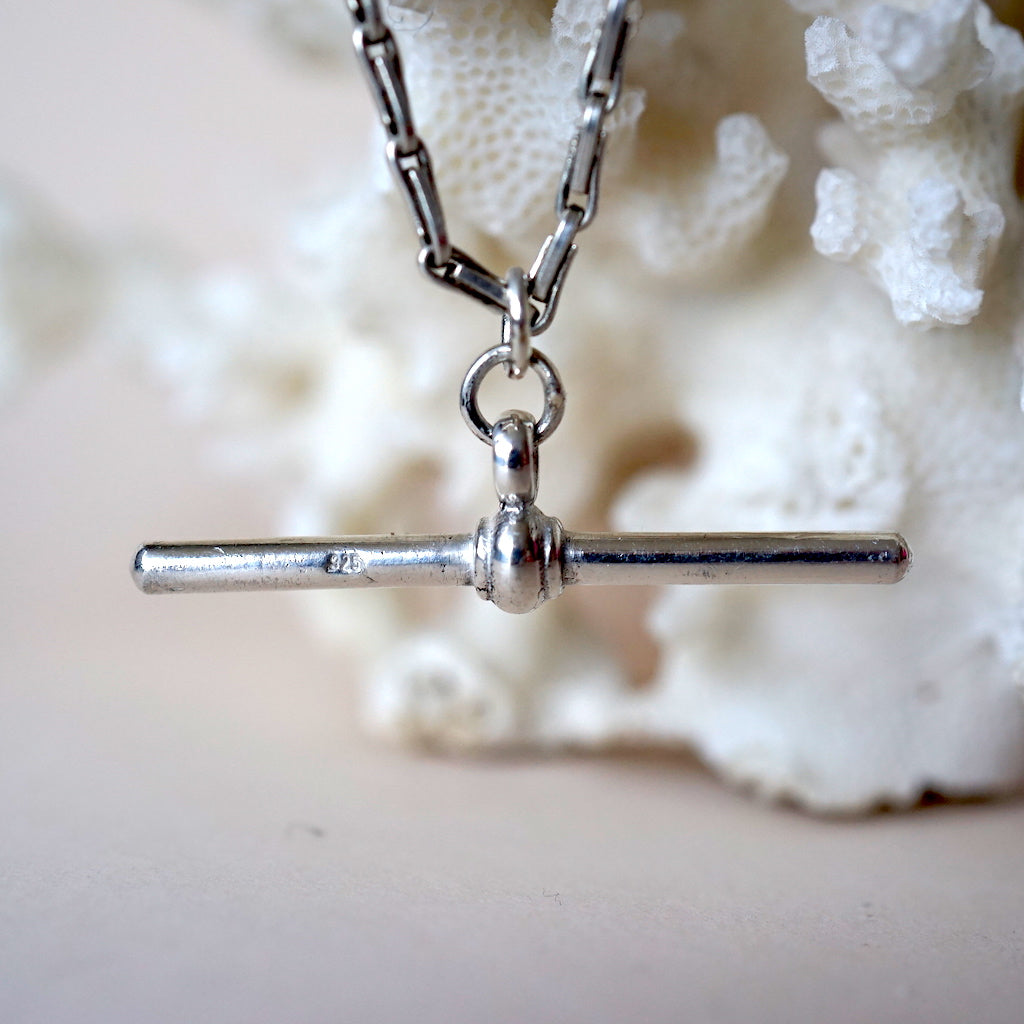 $244.00
$0.00
Victorian 26" Silver Albert T Bar Necklace
A Beautiful Victorian English hallmarked silver guard chain T bar necklace.
We acquired a long guard chain and have transformed it into two necklaces, this one being the shorter of the two. 
We attached the T bar to this rare link chain.
As with all Badger's Velvet jewellery this is a unique piece made from original vintage finds remodelled by our jeweller into a beautiful contemporary piece of jewellery.
Length 26"(64cm)
T bar widtgh 1.5" 35mm