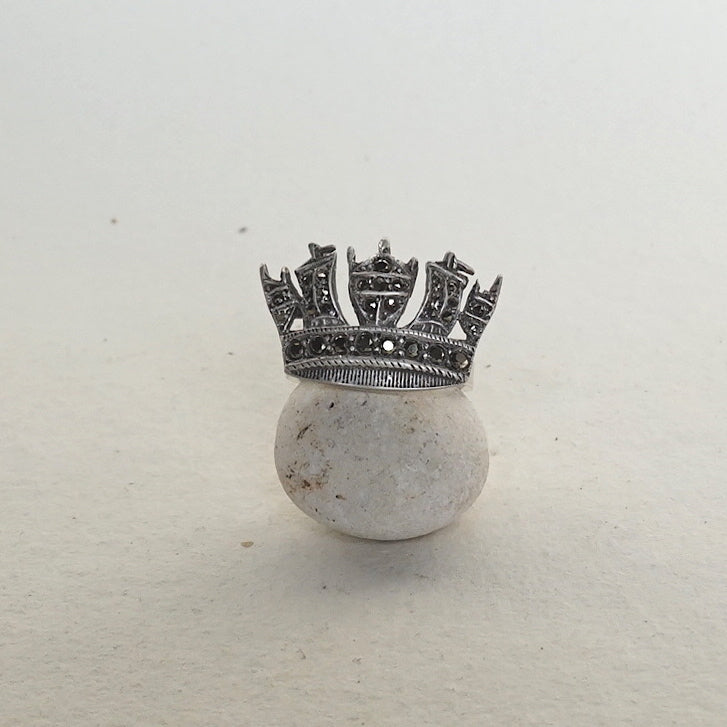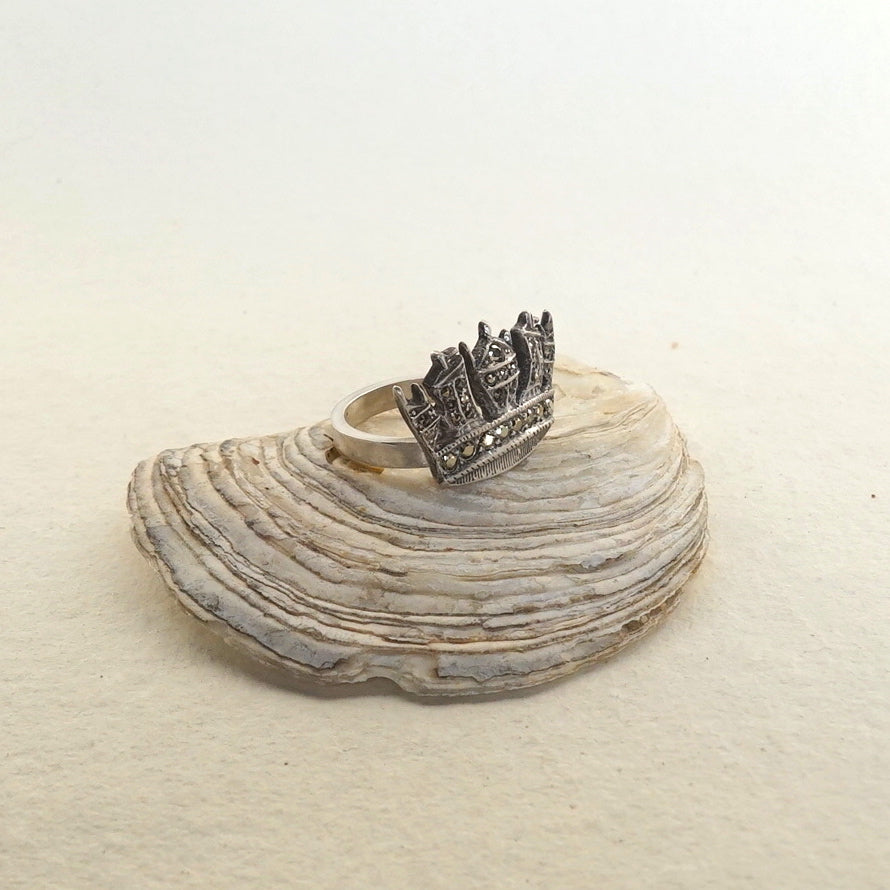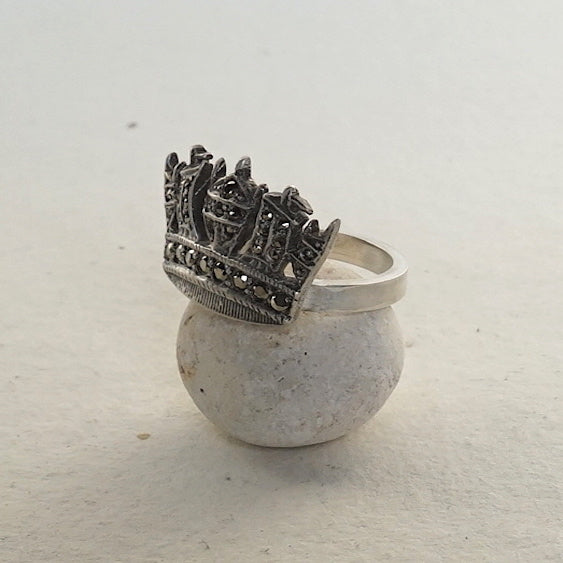 £165.00
£0.00
Vintage Silver Marcasite Crown Ring
Here at Badger's Velvet we love this fabulous 1950s silver and marcasite crown which began its jewellery career as a brooch.
We felt it would be more successful as a ring and it is now truly magnificent.
The natural curve of the crown fits perfectly against the finger and it has been attached to a square silver band size N (UK) ,making another beautiful and unique piece of Badger's Velvet jewellery.