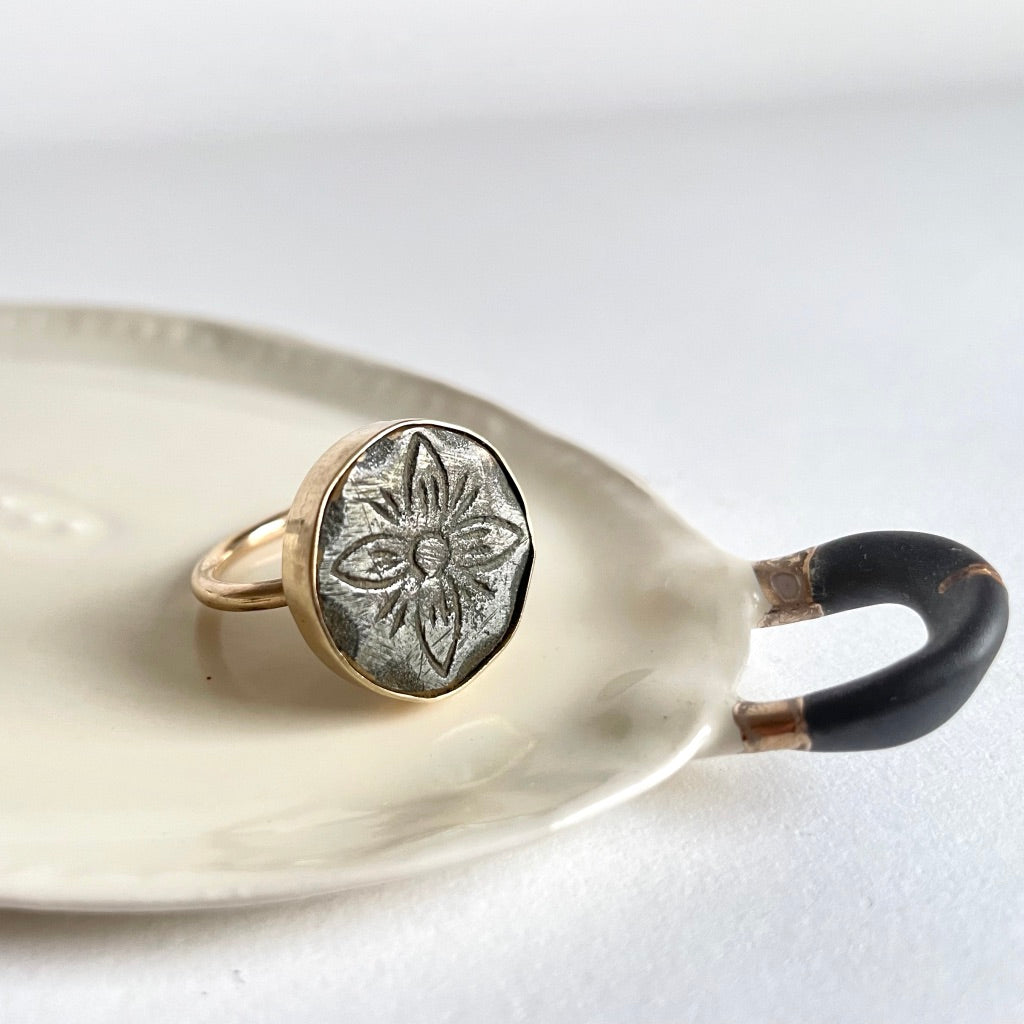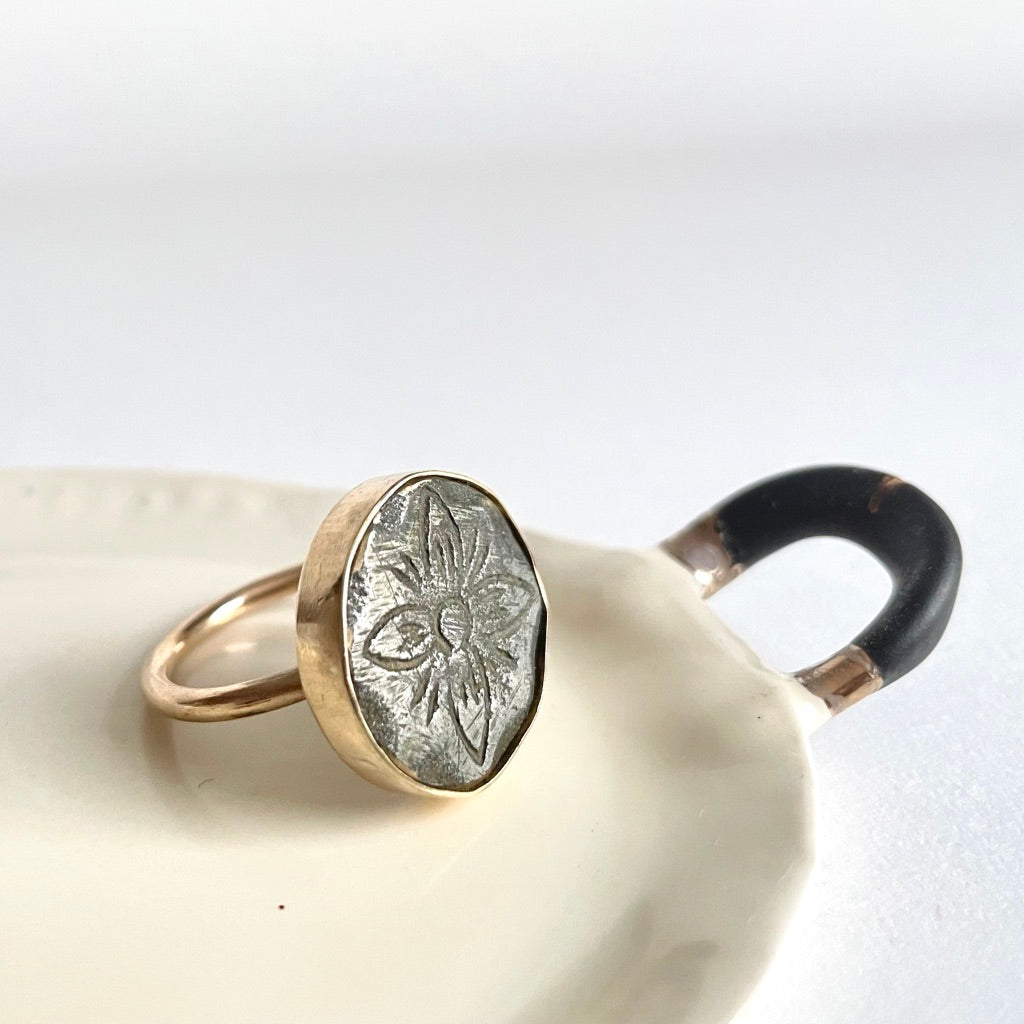 £295.00
£0.00
Gold and Bronze Flower Star Ring.
Another unique Badger's Velvet gold and bronze ring hand made for Badger's Velvet

The etched bronze began life as an 18thC miltary button and has been set in a 9ct gold bezel then mounted onto a chunky round 14k rolled gold band.
A truly beautiful piece of handmade jewellery.
9ct Gold, 14K Rolled Gold, Bronze.
Size N
Bronze diameter 18mm approx