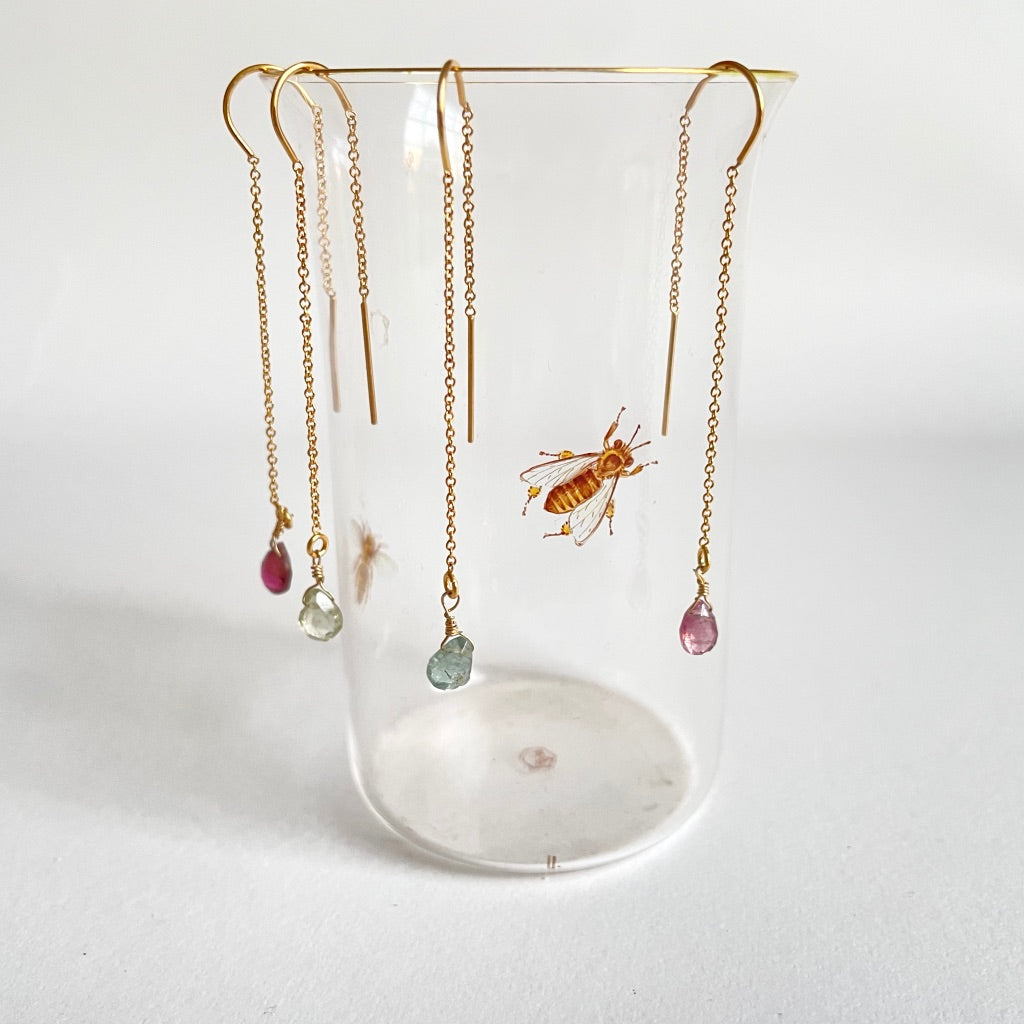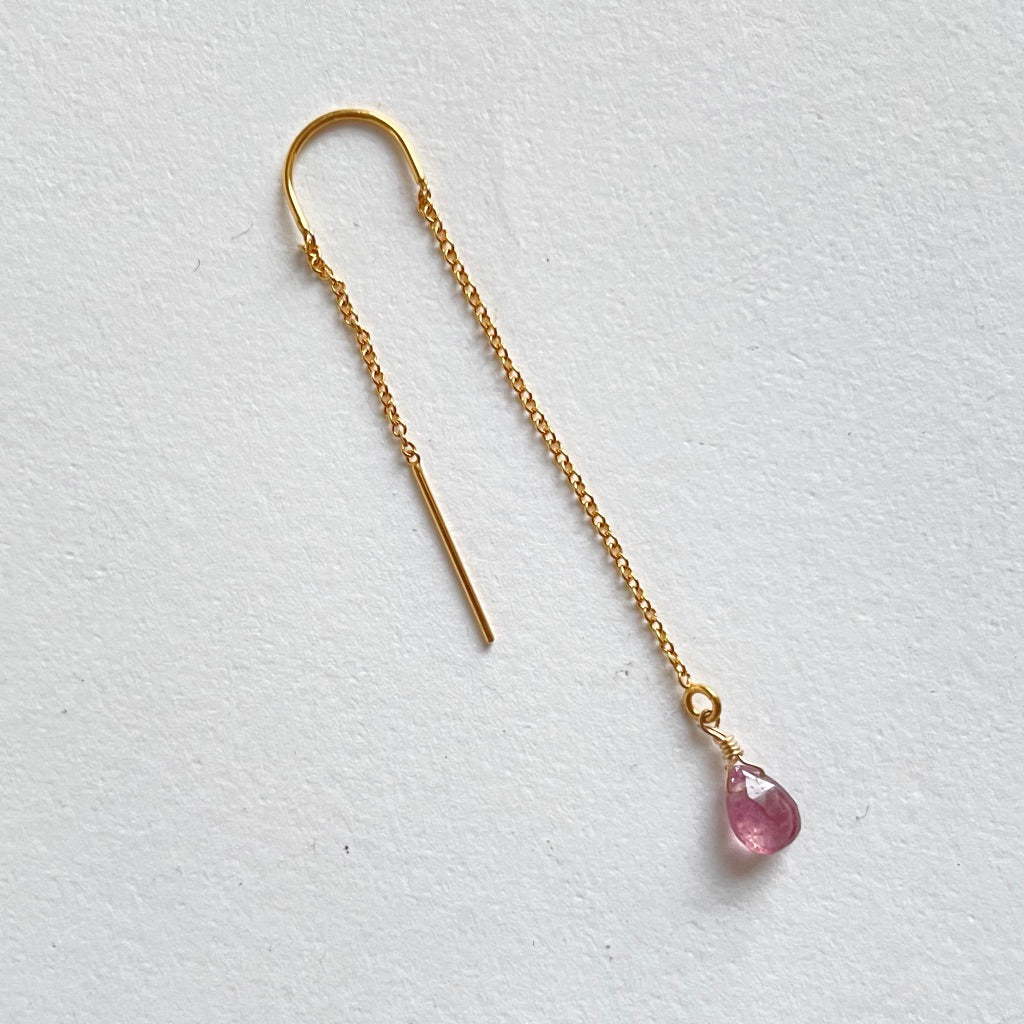 $84.00
$0.00
Tourmaline Single Gold Hook Threader Earring
These beautiful 14K gold-filled chain and bar threader earrings have a single tear drop shaped Tourmaline drop.
These threaders also have a horseshoe shaped hook to hold the earring in place compared to the straight chin threader here.

Tourmaline is a semi precious stone that comes in a variety of colours. Iron-rich tourmalines are usually bluish-black to deep brown, while magnesium rich varieties are brown to yellow, and lithium-rich tourmalines can be almost any colour from blue, green and dark ruby to topaz yellow and blush pink. 
Our threaders are sold individually, colours may vary slightly to those in our photographs but we will match your colour choice as closely as possible. 
 14k Gold fill

Total length 12.5cm.
Drop 7.5mm